Airline Marketing Monthly – How you can work with us
With the second 2019 edition of Airline Marketing Monthly now 'live' we've produced this short guide about the magazine, who we reach, what we cover, and how you can work with us to target our 7000+ readership.
What's Airline Marketing Monthly?
Airline Marketing Monthly is the world's only aviation marketing trade magazine.
Who reads it?
We have over 7000 readers per issue.  We have a spread of readers from around the world.  37% are from the EMEA region, 37% from the Americas and 26% from Asia-Pacific.
Over half – 57% – work for an airline.  Meanwhile 13% work for an airport and 7% for a travel company.  Over 6/10 work in an in-house marketing role.
How long has it been going for?
For over five years in various guises.  It started as a subscriber only research report in response to a request from an airline which wanted intelligence about industry marketing campaigns.
We switched to a subscriber only magazine in March 2017, and then a free magazine in July 2018 – which increased our readership more than 20x.
Is it print or digital?
It is mainly digital, though we do print to coincide with major industry events.  With airlines as far afield as Papua New Guinea and Honduras reading the magazine, it's simply more practical to have a largely online format.
Will you cover my brand?
If you are an airline, airport, or aircraft manufacturer and have a marketing related announcement or campaign – we want to hear from you, as that's the core of what we cover. Email your information or press release to editor AT airlinemarketingmonthly.com
If you are a brand targeting aviation marketers, with a view to providing a product or service to them, read on.
Do you run advertising?
We don't run conventional ads.  We made a conscious decision not to, for quality control purposes.  Instead, we work with brands on sponsored guides and sections, which are a mix of editorial and sponsored content.
How do these guides work?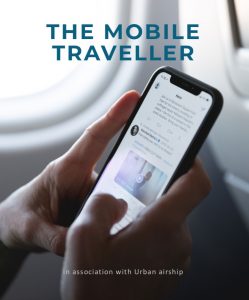 We publish a guide within the magazine on a topic both relevant to your business, and of interest to our readers.  That guide is co-branded and has by-lined articles from you (we can write these for you), and editorial we write.
You also receive a mention on the front cover, social media support on our channels (where we have 30k followers, mainly in aviation), and support via our blog.
What are the benefits to me?
In addition to what we've just mentioned, you have a piece of original content, developed by a team which has worked with 80+ aviation brands over the past decade.
You can use that content as you wish – in addition to us promoting it to our readers and social media followers.
You also get exclusivity.  By working with us on the guide, your competitors lose the chance to target our readers, as we only ever work with one brand an issue – once we've run an industry supplement on an issue or topic, we won't be returning to it until 2020.
How much work would be involved on my part?
Very little, unless you want there to be.  We agree the topic and general themes with you, and write the copy.
How can I find out more?
Email Dirk Singer – dirk AT SimpliFlying.com