Thai Airways surprises travelers on Loy Krathong with lotuses, inspired by KLM Surprises
Last week, I floated a large candle-lit lotus in the Chao Praya river in Bangkok, courtesy of the Dusit Thani hotel. It was the Loy Krathong festival, one of the two major Thai festivals, in which hundreds of lotuses float down the river, and thousands of lanterns are released.
While the traffic jams in Bangkok would give you the idea that it's where all of Thailand has descended, a large part of the action takes place in  Chiang Mai, north of Bangkok. That's where the festival originates from and lots of tourists and locals fly there from Bangkok to celebrate the occasion. Thai Airways acted upon this insight.
Thai Airways staff at Bangkok went to the lounge and boarding gates, identifying passengers who were on their way to Chiangmai, and surprised them with lotuses! Since all of them would have to buy one upon landing in Chiangmai anyway. The travelers were certainly very pleased with this act. And by focusing on customers, who were already traveling on the Thai Airways, the airline managed to build long-term affinity, rather than just loyalty.
Simple. And smart.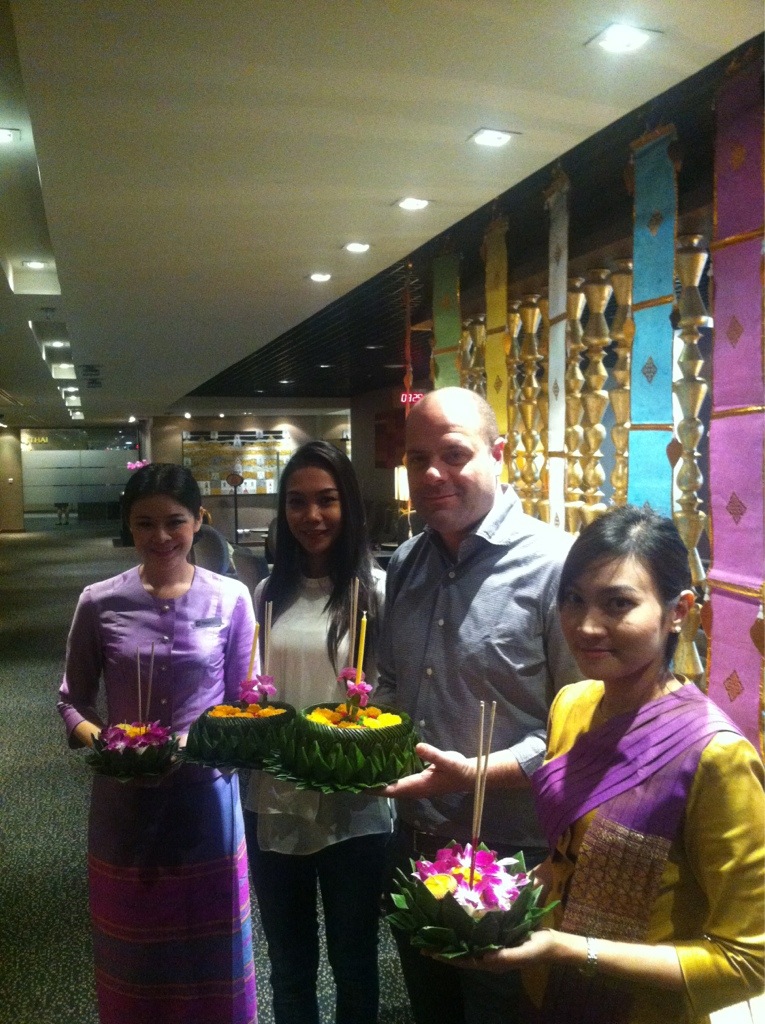 Rapid execution the key to success
While the whole effort feels very good, some of you may be surprised to learn that it was thought of and executed in a day! The week of Loy Krathong, I was in Bangkok, delivering the SimpliFlying-IATA MasterClass for Thai Airways' Commercial team. And the day before the festival, I had shown the team KLM Surprises video to inspire them to build affinity with travelers using social media.
To my delight, rather than planning for days and studying travelers' profiles on social media, the VP present in the MasterClass took a decision to surprise travelers the very next day. And that resulted in the lotuses being presented to travelers heading to Chiang Mai.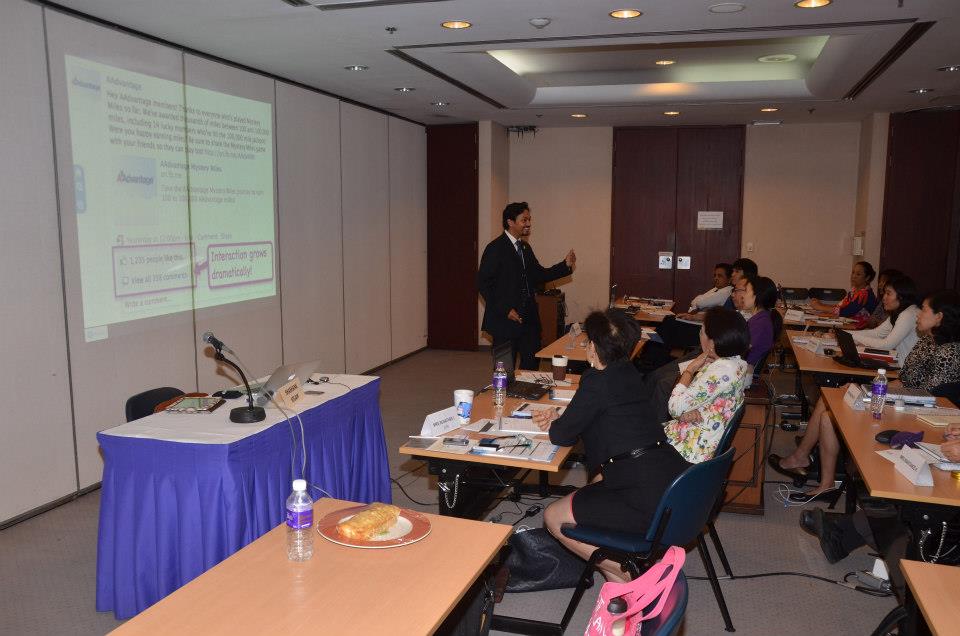 The key to success in marketing these days is not necessarily tons of planning and waiting till all the things fall in place. Most marketing efforts that work shouldn't take a lot of time to execute. In the case of Thai Airways, the lotuses were easily available all over Bangkok that day. They also had no problem identifying passengers to Chiang Mai, and then surprising them.
Rapid execution is the modus-operandi today, if your airline wants to stay ahead of competition and impress travelers. And Thai Airways just proved that.
Full Disclosure: Thai Airways is a SimpliFlying client. We have delivered our Loyalty MasterClass for them previously, and are working on their customer engagement strategy for next year. Though, this was a campaign they executed independently.