What's consulting like? – Reflections on my 5 years with SimpliFlying
Yes, I'm late. This article should have been out last month but life, as it often happens at SimpliFlying, has been quite busy. In the past 3 months, I have been in France, the UK, Sri Lanka, Mexico and Costa Rica mostly to see clients and speak at conferences. I also just came back from Italy to see my family for the holidays. My travel map this year looked like this: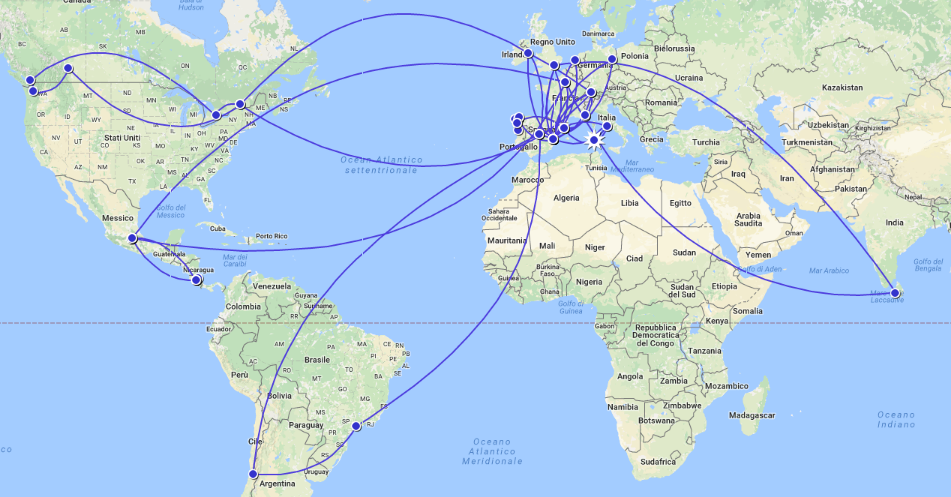 By now, all of this has become normal. It's normal to have a team call with people in 5 countries. It's normal to fly out to random locations at short notice. It's normal to have a mandatory week off every 8 weeks. It's also normal to sleep in the office because it also happens to be your house or hotel room and it's normal to be surrounded by awesome people. As I said last year all of this is normal now but it didn't use to be.
Globetrotting teachers 
After 5 years at SimpliFlying, I came to realise that being a consultant is a lot like being a teacher and it comes with great responsibilities, great satisfactions and great holidays. You get to help a child (or airline) grow and you do so by providing new knowledge and skills. You do so, however, not by being there full time like parents (or managers) do but by focusing your effort on the limited time you have with them, knowing that it will have a long-lasting impact.
Unlike teachers, however, consultants can only learn a fraction of what they will teach from books. Our field is constantly evolving, and both experience and research play a major role.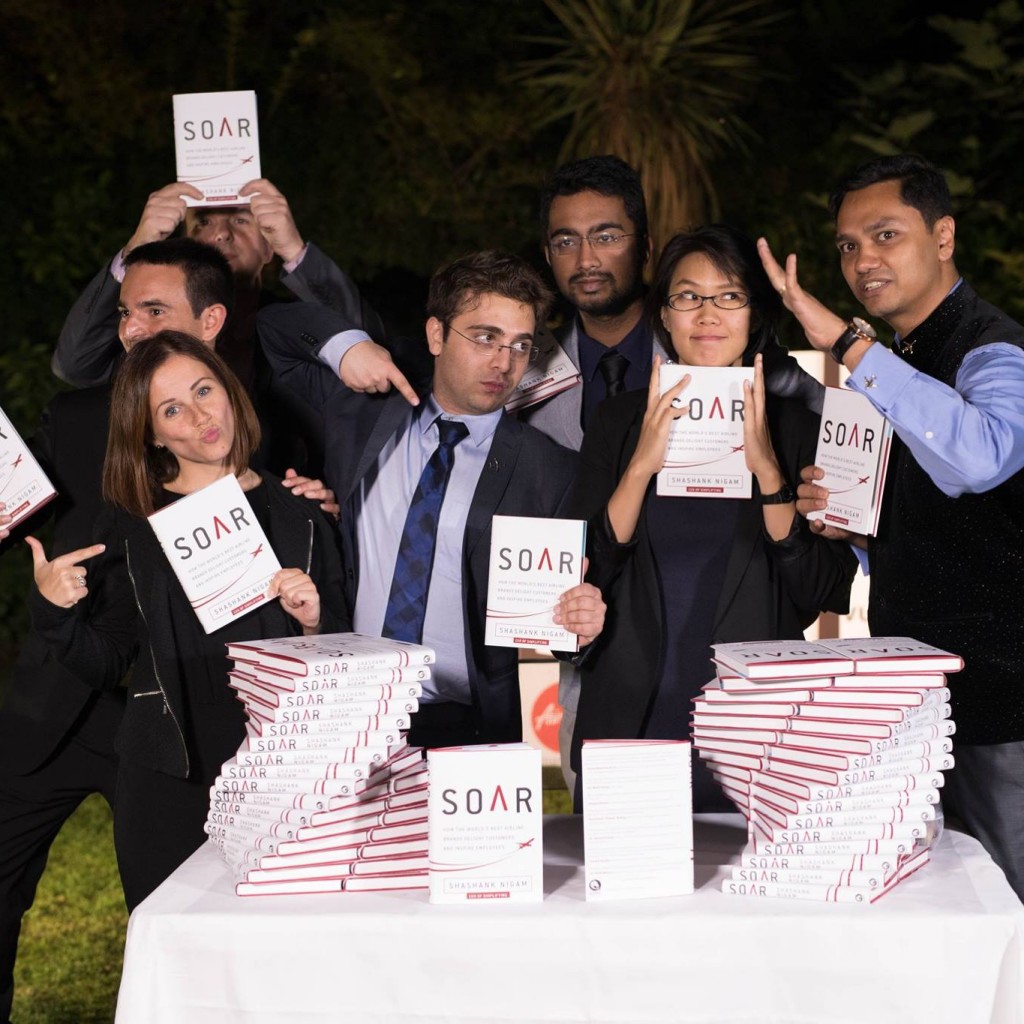 A growing team 
This year one of my greatest satisfactions was seeing one our youngest team member develop from a recent graduate intern to a future consultant. She did so through hard work and determination by starting in one of the most boring and crucial areas of our business: research. She often spent days analysing pages and posts, looking for changes in communication strategies and dissecting crises to prepare them for consultants. She was also (to her surprise) quickly brought in client meetings, and major events like the SimpliFlying Awards and came out of them unscathed and more experienced.
By doing all of this she also, unconsciously, learnt the trade. Soon she will complete her first year in the company, a sort of internal milestone that was only reached by people who have become part of our full-time consulting team. As I write this words I also look back at the time when I passed the same milestone and wrote my first anniversary article… 2012 me had no idea of the journey ahead but 2016 me is glad that the journey continues and keeps getting more interesting.
As a matter of fact, most our work is a journey both literally and figuratively. Here's a brief recap of a recent trip to Mexico City:
As you can see, it was mostly work, but I have to say that even with all this travel is always hard to resist the temptation of adding a bit more… here's what happened after I left Mexico City: