A year in review – who made the cover of Airline Marketing Monthly?
Over the past year, our Airline Marketing Monthly (AMM) has featured almost 300 airline and aviation marketing campaigns. The only trade publication in the world devoted to aviation marketing issues and campaigns, AMM appears every month in a digital format. We also print it to coincide with major trade events, such as the Aviation Festival.
Here's a run down of our cover stories from January to November of this year. Want to know who we'll be featuring in December? Our December 2018 Issue of Airline Marketing Monthly will be out in the next two weeks. To receive it, sign up to our subscription list.
January – KLM 'Pack Assistant'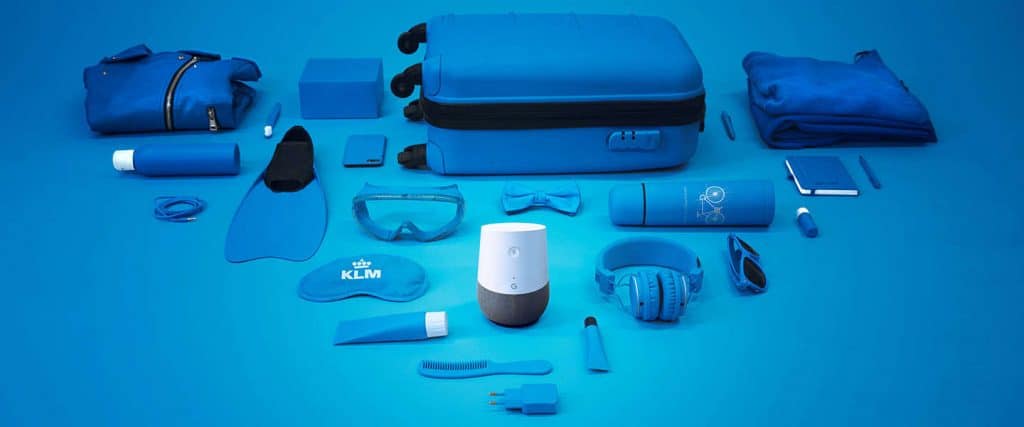 The latest in a series of tech innovations by KLM, the Pack Assistant was our first cover story of the year.
Running via KLM's BB Bot, and the Google Home service, the bot asks you  where you are travelling to, when you plan to go and how long you  plan to stay. From there, BB provides a list of  recommended supplies you will likely  need to make your stay a successful one.
Read more in the January 2018 Issue
February – Lufthansa 'Explore the New'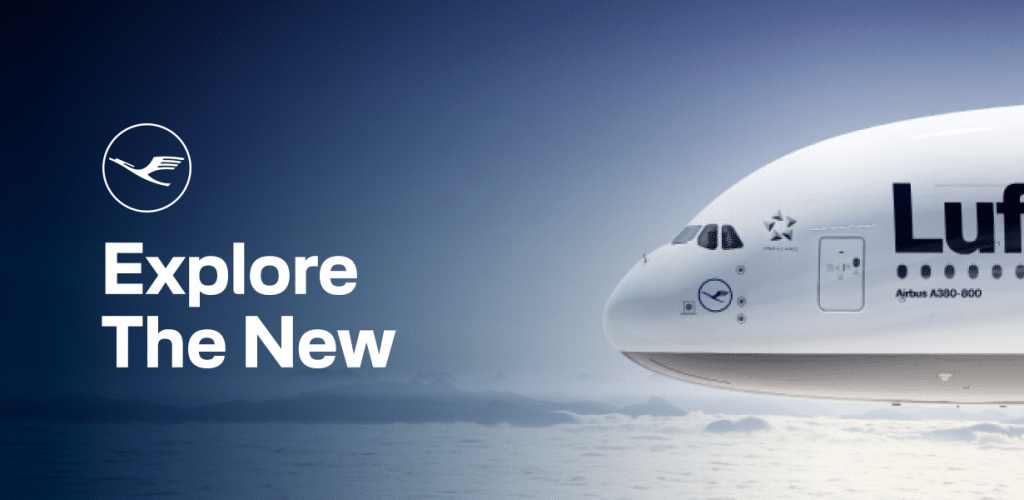 Who has the oldest airline logo in the World?  The answer is Lufthansa, where the German architect and designer Otto Firle designed the iconic 'flying crane in a circle' logo in 1918 for Deutsche Luft-Reederei (DLR), Lufthansa's predecessor.
On 7 February (but leaked well beforehand), Lufthansa showed off the new livery in Frankfurt, to staff, journalists, bloggers and select social media influencers.  The flying crane remains, but rather than a blue and yellow design, Lufthansa has gone (almost) all blue.
Though the logo change was controversial, the way Lufthansa told the story of the brand refresh was excellent, and a model for other brands to follow.
March – American Airlines 'The Bonnie Awards'
American Airlines worked with the Film Independent Spirit Awards, to create the 'Bonnie Awards', which recognises independent female film-makers.
The name was inspired by Bonnie Tiburzi Caputo, who became the first female pilot to fly for a major U.S. airline when she joined American, and the prize is  substantial – it involves a $50,000 grant from American to the winner.
This year the winner was Chloe Zhao, who produced, directed and wrote the Western drama "The Rider."
Read more in the March 2018 Issue
April – ANA, 'Avatar XPrize'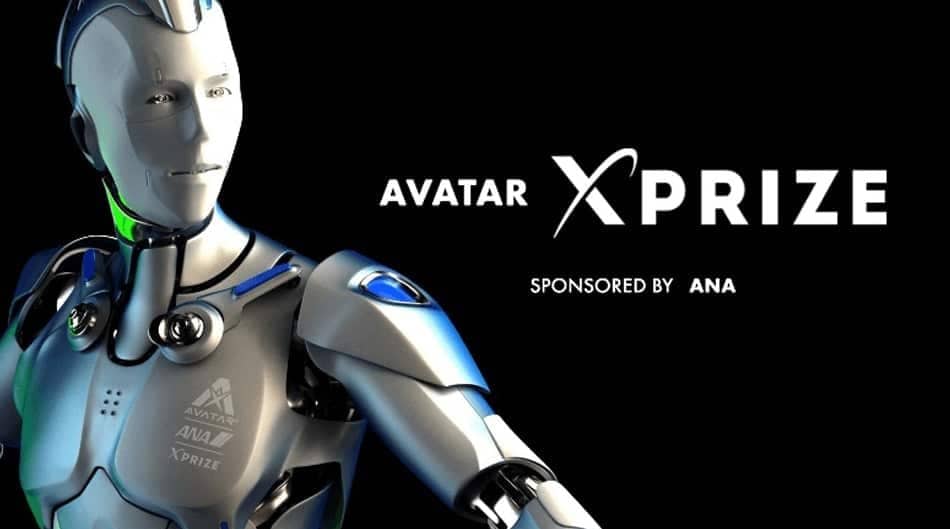 Part of the airline's on-going 'avatar' initiative, the $10 million ANA Avatar XPRIZE allows teams around the world to enter and "accelerate the development of a multi-purpose avatar system that will enable us to… interact with physical environments and other people through an integrated robotic device."
The driving force behind the initiative are ANA employees Akira Fukabori, Market Communication Intrapreneur, and Kevin Kajitani, Digital Design Lab Intrapreneur.  In 2015 they won an XPRIZE themselves, where they reimagined transportation.
This took them on a journey where they eventually persuaded their bosses at ANA to put $10 million behind the development of avatar technology via the XPRIZE partnership.
Read more in the April 2018 Issue
May – Jet2, 'The Ultimate School Trip'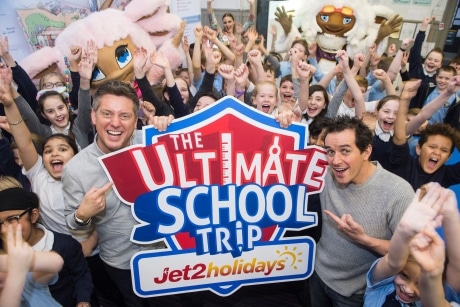 According to UK leisure airline Jet2, "School trips help to create some of our best school memories. Inspirational locations, learning outside the classroom and the joy of travelling with your best mates all make school trips magical."
This insight led the airline to launch it's "Ultimate School Trip" campaign, last November, with the actual trip taking place at the end of April 2018.
A hugely impressive 1600 school classes across the UK took part in the competition, where the prize was a trip to Sol Katmandu Park & Resort in Majorca, with the campaign fronted by two British kids' TV personalities ('Dick and Dom').
Read more in the May 2018 Issue
June – World Cup edition, Icelandair 'Team Iceland Stopover'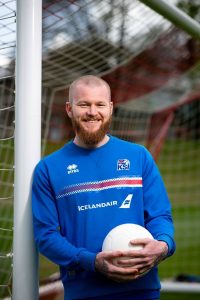 We dedicated the June edition to airline World Cup initiatives, but our cover story was the Icelandair 'Team Iceland Stopover' campaign, where Icelandic national team players developed different stopover experiences.
Passengers could apply for one of these experiences on a micro-site, and while they were in theory football themed, they involved much more than just hitting a ball around a pitch.
Experiences included the chance to attend a local Reykjavík match, where you would learn to 'support like an Icelander', while the "Goal in One" experience actually involved hitting nine holes of golf in 90 minutes.
Finally, the airline gave away ten chances to join the Icelandic team supporters' club "Tólfan (The twelfth man)."
July – Delta 'Summer Wall'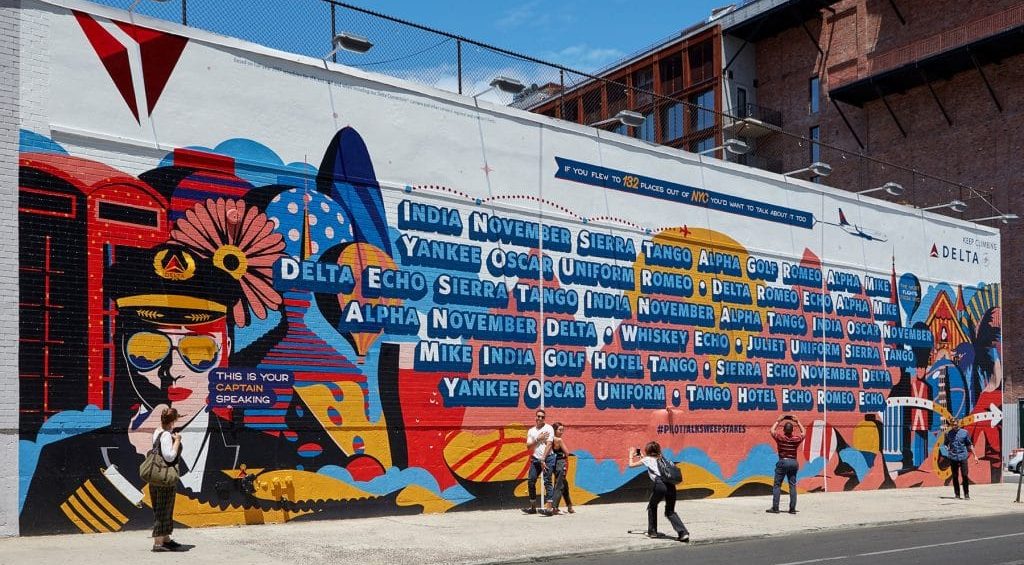 Last year we profiled the Delta Dating Wall.  This was a campaign launched in cooperation with dating social network Tinder, where people could take their photos in front of Delta destinations such as London, Paris, Los Angeles or Moscow.
This was followed up over the Summer of 2018 by an Instagram-worthy "selfie wall", which was once again situated in the Williamsburg, Brooklyn area of New York.
In a campaign developed by ad agency W&K, the wall featured the "pilot alphabet" – e.g "Mike", "India", "Golf", "Hotel", "Tango" etc.  – in a mural created by Amsterdam-based Australian artist Karan Singh.
Read more in the July 2018 Issue
August – HiFly 'Save the coral reefs'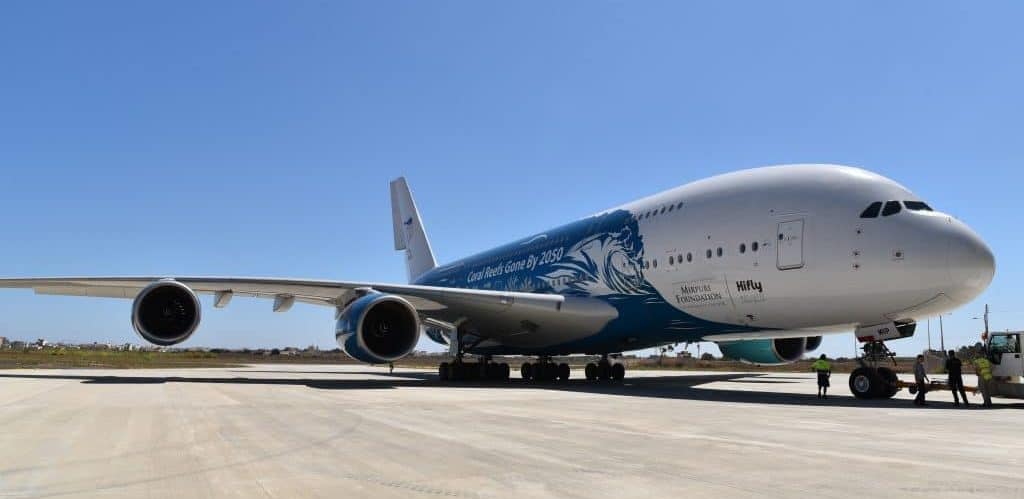 In August we looked at the long-standing practice of airlines to produce special liveries for their aircraft for marketing purposes.
We featured a number of different airlines, but for our cover we chose HiFly, which painted its A380 in a 'save the coral reefs' livery in association with charity the Mirpuri Foundation, whose President, Paulo Mirpuri, is also the President of HiFly.
Read more about special liveries in the August 2018 Issue
September – Lufthansa Worldwide Sneaker Day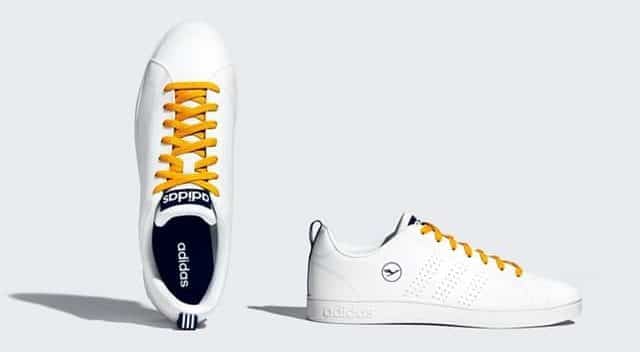 Earlier in the year as part of its rebrand, Lufthansa released a number of limited edition items that staff could buy.  One was a pair of sneakers, produced in association with Adidas.
In September, the airline then held a Worldwide Sneaker Day, where employees could wear the special edition sneakers (or any other sneaker, preferably white).
Read the full September 2018 Issue
October – British Airways and Heathrow 'Freddie for a day'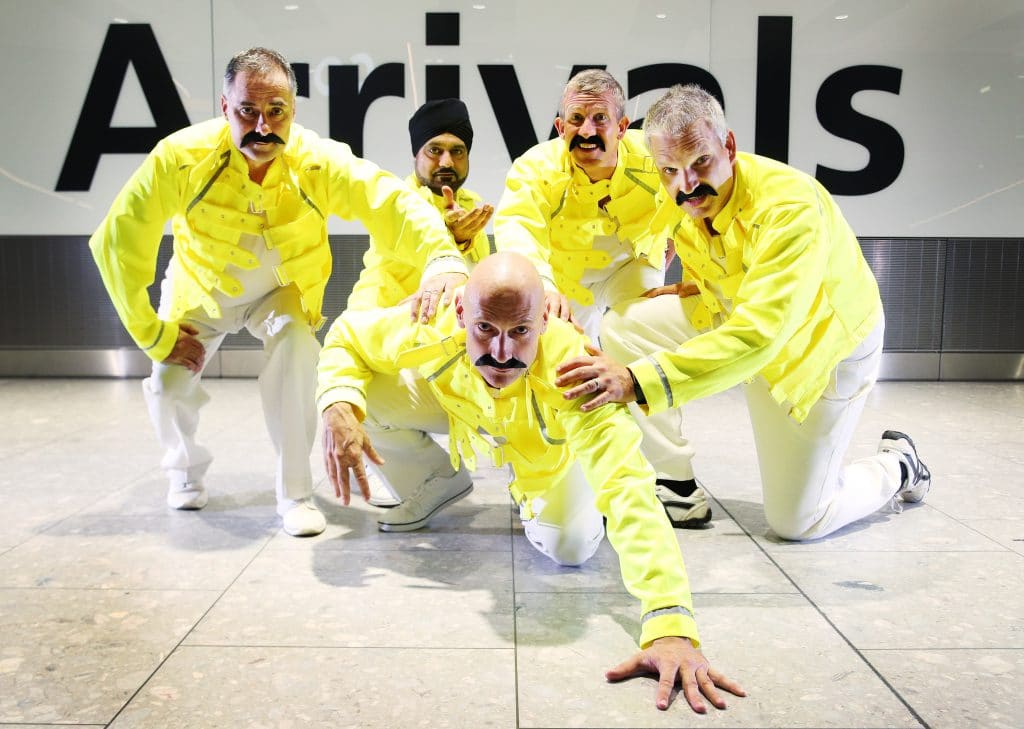 To mark the new "Bohemian Rhapsody" film, and the fact that Queen frontman Freddie Mercury used to be a baggage handler at Heathrow, British Airways and Heathrow Airport arranged for a group of 2018 baggage handlers to perform 'I want to break free.'
Other Queen related activity took place at Heathrow included the arrivals boards being transformed so that cities and flights turned into Queen songs (e.g. BA 1977 was listed as coming from "We Will Rock You").
Read the full October 2018 Issue
November – SAS 'The Arrivals'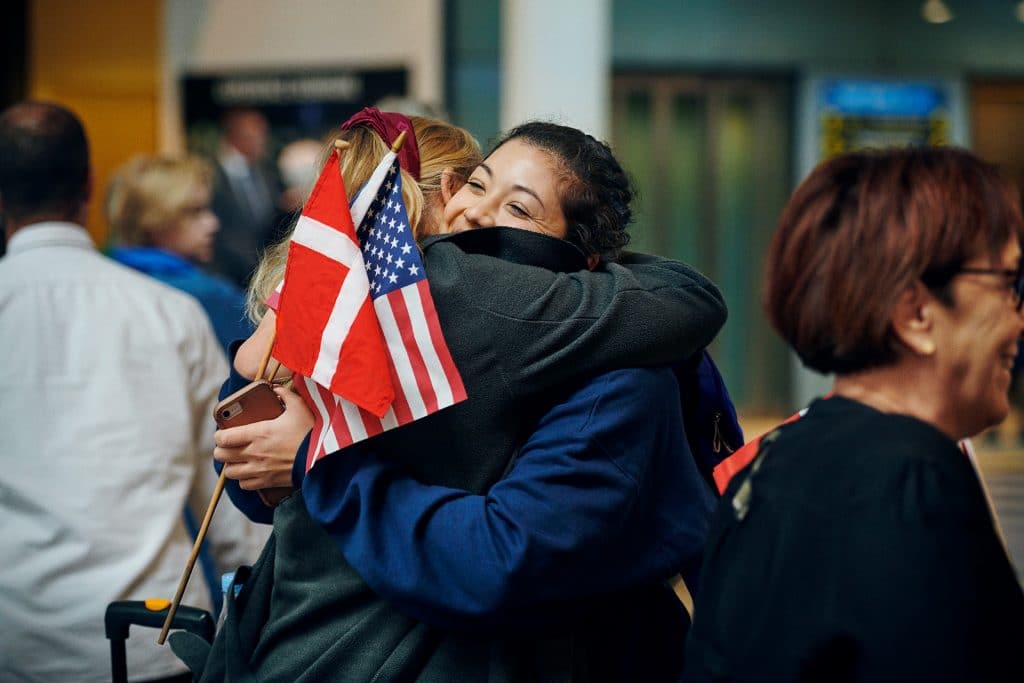 The latest in a series of campaigns by SAS under the theme 'We are travelers', The Arrivals looks to own the emotions and experience of what happens when you have friends and loved ones waiting for you in arrivals.
The campaign featured a photographer and filmmaker being in CPH for a full week, looking to capture spontaneous moments.
Read the latest November 2018 Issue
Our December 2018 Issue of Airline Marketing Monthly will be out in the next two weeks and will feature the best airline Christmas campaigns. Don't miss it, sign up to our subscription list for free now!