The Customer Experience Landscape in 2019 and Beyond
This is a chapter from the Conversocial report, "The Social Messaging Landscape in 2019 and Beyond" by Conversocial CEO and Co-Founder Joshua March.  You can download this, and other Conversocial reports here.
In 2019, after a number of false starts, artificial intelligence will finally start to play center stage in customer service.
In previous years, there have been numerous attempts to implement artificial intelligence in customer service, but outside of some help around the edges—more advanced routing, basic sentiment detection, etc.—most prior attempts have failed to make any significant impact.
The majority of consumers who have a problem still end up phoning, and after clicking through an annoying IVR menu, get their problem resolved the old fashioned way: talking to a human.
With the advent of the internet and web chat systems, people thought something truly unique and revolutionary could finally happen.
A whole host of chatbot companies emerged, and people were excited for a fleeting moment in time.
Unfortunately, these bots (which for the most part were made up of simple, rule-based decision trees) ended up being utterly useless at managing the vast majority of conversations, especially with the huge long tail of customer service requests that most companies have to deal with.
Customers would quickly get frustrated, and then end up phoning anyway—negating the whole point.
When Facebook Messenger announced the launch of their bot platform in 2016, there was a resurgence of excitement—which then quickly fizzled as people realized that trying to build the same kind of chatbots in messaging didn't yield any better results. A crappy bot is a crappy bot, wherever you put it.
AI Reality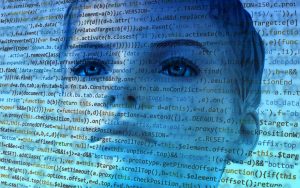 Over the last couple of years, there have been a number of new and promising refinements that are changing the way businesses apply AI within their customer service practices:
Improvements in the speed, cost and accessibility of machine learning.

The rise of asynchronous messaging that enables humans and bots to work together in the same conversations.




Improvements in voice recognition that are enabling voice assistants to play a meaningful role.



The Growth of Machine Learning
Just a few years ago, the most advanced machine learning techniques (think deep learning) were very expensive and difficult to implement at scale. But huge advancements in recent years, in both software and hardware, have made it much cheaper and faster to run this kind of technology.
Today, almost everything needed to implement machine learning is now available through a mix of open source platforms and the cloud.
As a result, it's become significantly easier to carry out "real" machine learning that can truly learn from your data. In 2019, this will start to enable significant improvements across the board—from bots that can have more natural conversations, to behind-the-scenes improvements that make agents' lives easier (like suggesting answers, and intelligent routing).
The Rise of Messaging: Enabling Bots + Humans to Work Together
In a fully real-time interaction akin to traditional web chat, it's very difficult to hand off from a bot to a human. 
The customer is sitting there waiting for a real-time response, but it could take some time to connect to a human agent—and then they need to read the history of the conversation with the bot to get up to speed, prior to being able to dive in and help the customer.
Over the past year, there has been a massive rise in the use of social messaging channels for customer service.
Messaging is asynchronous, meaning that there doesn't need to be an instant response—waiting 10-15 minutes between responses is considered fast.
This means that bots can handle simple tasks (like checking on a flight status), with a smooth handoff to human agents to handle more complex issues.
This combination of bots and humans is really only successful in messaging, and will enable bots to gradually handle more and more tasks, until they're the majority of most service conversations.
In 2019, the use of messaging for customer service will take a big leap forward, as WhatsApp and Apple Business Chat have now both fully opened up their messaging platforms to businesses.
Voice Assistants and Customer Service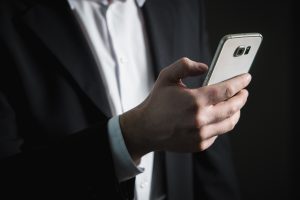 Over the last couple of years, improvements in voice recognition technology have finally made voice assistants useful. These assistants (whether Alexa in the home, or Siri on your phone) have truly become pervasive in the last 18 months.
In the coming year, we'll start to see companies build the first 'voice bots' that will help customers with basic service problems sourced directly from communicating with their voice assistants.
We'll also start to see significantly more advanced voice-based bots being used in the call center to improve IVRs (you can already purchase Alexa-based technology for the call center!). Voice assistants on the phone are also an easy and fast way to interact with a company over messaging channels (like Apple Business Chat)—asking Siri a question can lead straight to an answer from a bot in messaging.
Bots Will Replace Tier-1 Agents
Many contact centers are currently set up with tier-1 agents whose job is to find out a customer's problem and handle basic issues.
Often these agents are relatively low-skilled, following strict scripts, without the power to make real changes or concessions.
If they can't help the customer, they transfer the case to a higher tier agent who is more highly trained, and who has the ability to make big changes in order to make the customer happy.
By the end of 2019, a majority of service issues will be coming through messaging channels, and bots will be handling the 'tier-1' issues automatically.
Customer service agents will increasingly play the role of approver and escalation handler, focusing on helping customers instead of doing simple tasks.
Unlike the use of AI in other channels, customers will never be frustratingly stuck with a bot—they will always be just a message away from a human. Overall, this will provide a much better experience for consumers, who will grow to love the speed and accessibility of having bots fix their issues, with human support becoming just as easy as messaging a friend.
Investing in The Customer
In 2019 and beyond, it's no longer an option for brands not to invest in their customer care functions. With so many options for the consumer of today, extending efficient and quick experiences to your customer base is imperative.
Forward thinking brands who innovate and harness emerging technology such as automation, bots and voice, in line with platform changes and capabilities, will win the race for the digitally empowered customer.
This piece was in the May issue of Airline Marketing Monthly, which included a special industry guide, produced in partnership with Conversocial – "Delivering a conversational customer experience."