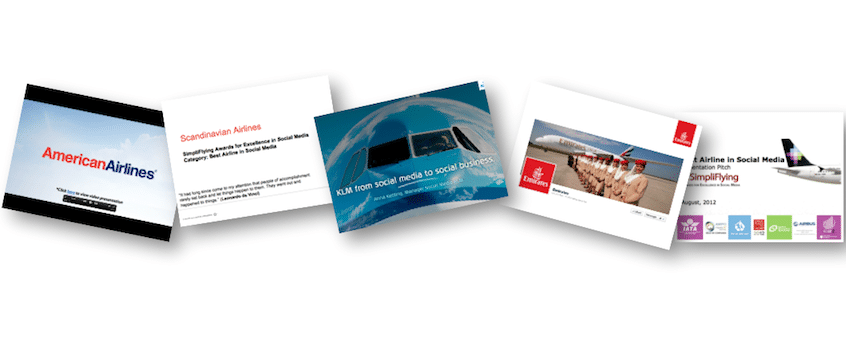 In the race to emerge top at the 3rd Annual SimpliFlying Awards, we've heard from global airlines who have scored well at driving
customer service
and
revenue
from social media but which will be the
Best Airline in Social Media
?
While public voting accounts for 50% of the total score, our finalists for this esteemed award category are scored by our distinguished judging panel against three criteria: Innovation, Engagement and Results.
Come October 3, the top 3 winners for each airline/ airport award categories and the overall winner for all five categories, will be announced in Amsterdam. As we count down to the highly anticipated moment, lets take a look at the finalist presentations for our final, yet arguably most interesting, category – Best Airline in Social Media.
Li Guen
Li Guen heads the communications and marketing functions at SimpliFlying where she drives corporate branding efforts and industry research initiatives. A PR enthusiast, Li Guen returned to SimpliFlying after a stint with Weber Shandwick working with clients including Rolls-Royce, Changi Airport Group and P&G. In her free time, Li Guen likes trekking mountains in Asia. You can tweet her at @SimpliGuen or email her at guen@simpliflying.com.