Airline brands are different. 15 years ago, within weeks of launching SimpliFlying, I released my seminal whitepaper detailing the 6 steps airlines could take to build a lasting and lovable brand. I called it the 6X Airline Brand Model. The model has been the foundation of SimpliFlying's work with over 100 airlines and airports globally since 2008 and featured prominently in my book, SOAR.
A lot has changed in the last 15 years in the world of aviation. Airline brands have weathered various storms – from regional conflicts to the pandemic. The new realities require a new framework for airlines to build lasting brands in the age of growing concerns about sustainability. We believe an ideal airline brand model would account for the new realities of business and the unique nature of the industry. It is time to update the 6X airline brand model.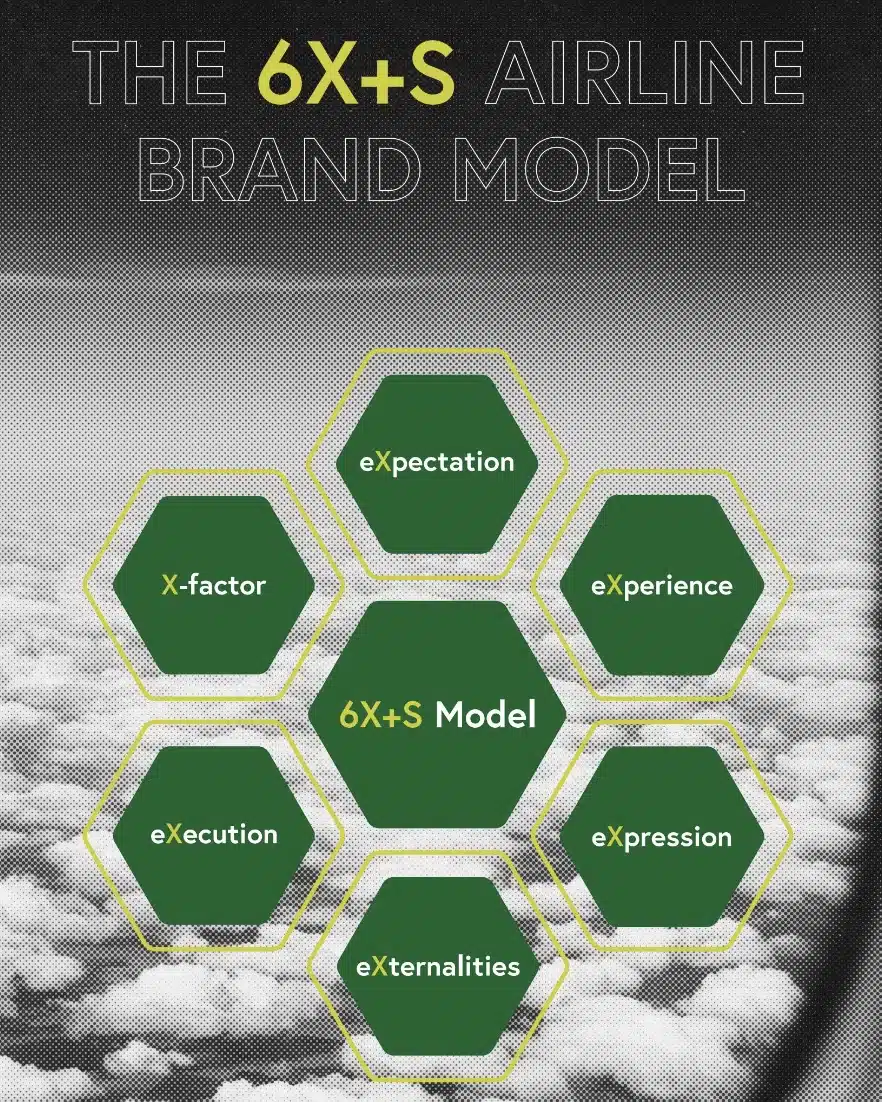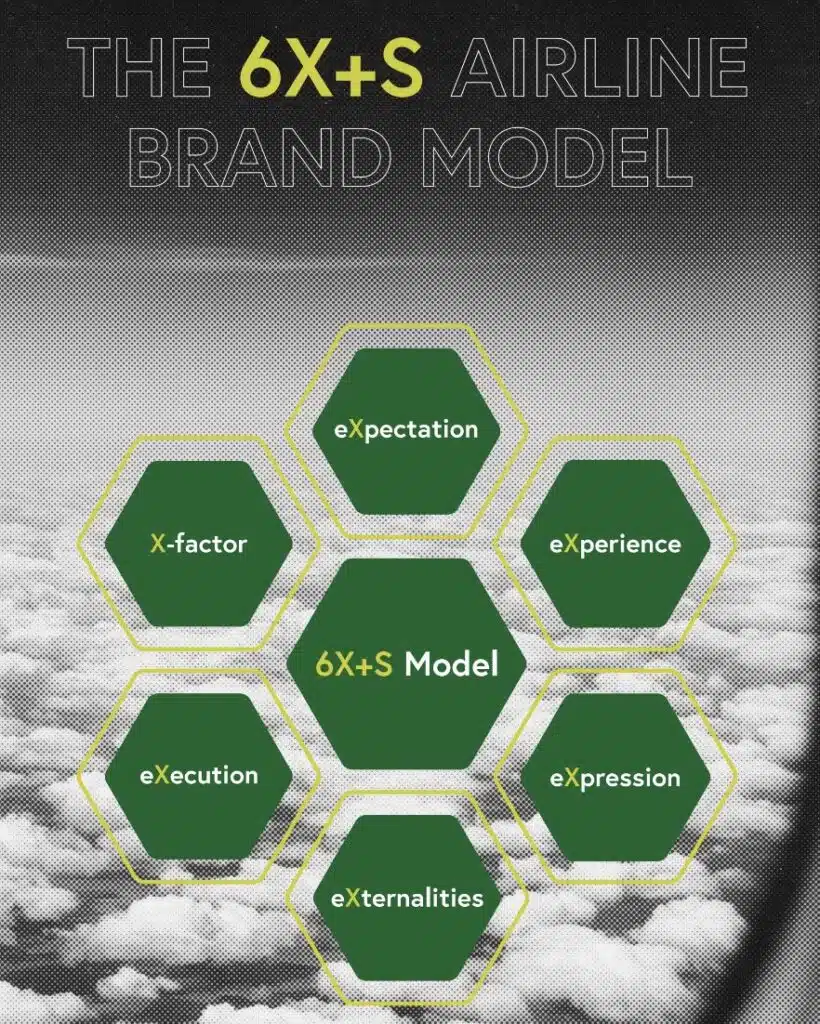 Introducing the 6x+S Airline Brand Model
Despite unique features of airline brand engagement, most airline marketers apply the same generic marketing principles that are used for other consumer products. Our 6X+S model helps guide an airline's branding approach by focusing on six key levers, with sustainability as an overarching consideration for each.
In addition to the six stages of an airline's brand development, we have included relevant case studies in our new whitepaper, featuring United Airlines, Air France, SAUDIA, Royal Schiphol Group, Etihad, and Air New Zealand.
So go ahead and download the whitepaper and share your feedback. Meanwhile, here's a video in which I give an overview of the six key factors to build a lasting airline brand.
Why sustainability matters to the airline brand
In a recent conversation I had on my sustainability podcast with former Etihad boss Tony Douglas, he asserted that,
"The commercial viability of airlines would soon depend on their sustainability efforts."
Yet, very few airlines are taking the big steps and communicating them well among stakeholders in the right manner.
Post-pandemic, as travel bounced back, airline CEOs need not just to build their sustainability roadmap for the next fifty years; they also need to communicate these efforts effectively. Marketing and Communications teams must think differently about how they talk about an airline's sustainability efforts while applying the 6X model. They must communicate to multiple stakeholders like global media, employees and investors, not just customers.
The old mantras of keeping copywriting short and simple need to be ditched in favour of authentic storytelling. CCOs and CMOs must think about long-form podcasts and videos rather than six-word statements that communicate little. A strong focus on storytelling coupled with radical transparency should be the priority if airlines are the build trust in an era where sustainability becomes increasingly important for investors, customers and the media.
An airline that does not get sustainability communication right may be accused of greenwashing, or worse still, maybe cornered into greenhushing, failing to share anything about the efforts it is making toward a greener future.
This is why, 15 years after launching the 6X model, I am revising it in 2023 to include sustainability as a critical component of building a resilient brand. Airline brands require a bespoke approach to creating a bond with customers and inspiring employees. The 6X+S airline brand model provides a framework to help airline marketers do just that.  You can download the whitepaper here.