The Best Airlines, Airports and Travel Solution Providers in Social Media – Winners of the 3rd SimpliFlying Awards, held at Amsterdam
The big day is here at last! Earlier today, the winners in each category of the SimpliFlying Awards for Social Media Excellence 2012 were announced at the EyeforTravel Summit in Amsterdam. Amidst a lot of fanfare, excellent presentations and a glittering awards ceremony, five deserving winners walked away with sparkling trophies that marked their triumph in their respective categories.
[push h="18″]This was the culmination of a long and arduous journey. We began almost two months ago by opening
nominations
in 5 categories – three for airlines and one each for airports and travel solution providers. Over
50
high-quality nominations were received, of which overall
21 candidates across 5 categories
made it to the shortlist. These finalists went on to compete for
public votes
 – of which about
30,000
poured in – while also impressing our judges who scored the finalists on presentations submitted privately to the judges. The winners were chosen based on the combined scores from the votes and judges' scores.
Today, the ultimate winner in each category was announced. As usual, we have some usual suspects who scored big. Nevertheless, there are some pleasant surprises as well. (Please click on the category title to see the finalist presentations.)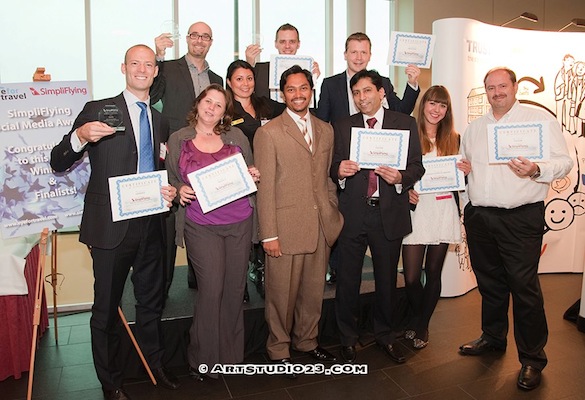 KLM has stood out by consistently being one of the most innovative airlines on social media with multiple world-renowned initiatives. Their commitment to engaging the connected traveler is unparalleled and the persistence has paid off well.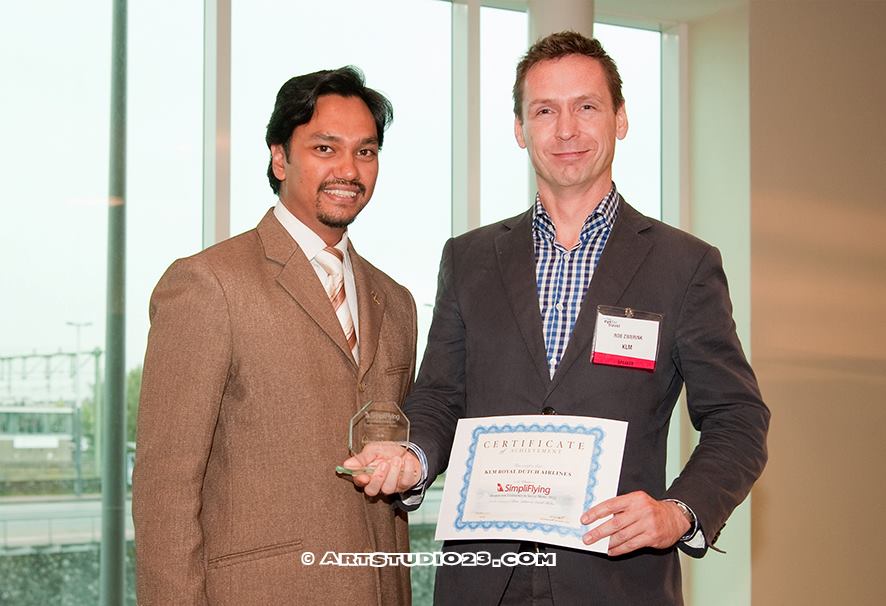 [push h="22″]
Helsinki Airport's emergence, as noted by one of our judges David McMullen, has been one of impact and delight. Their creativity has definitely shined through and we anticipate more from them in the sphere of airport engagement.
[push h="22″]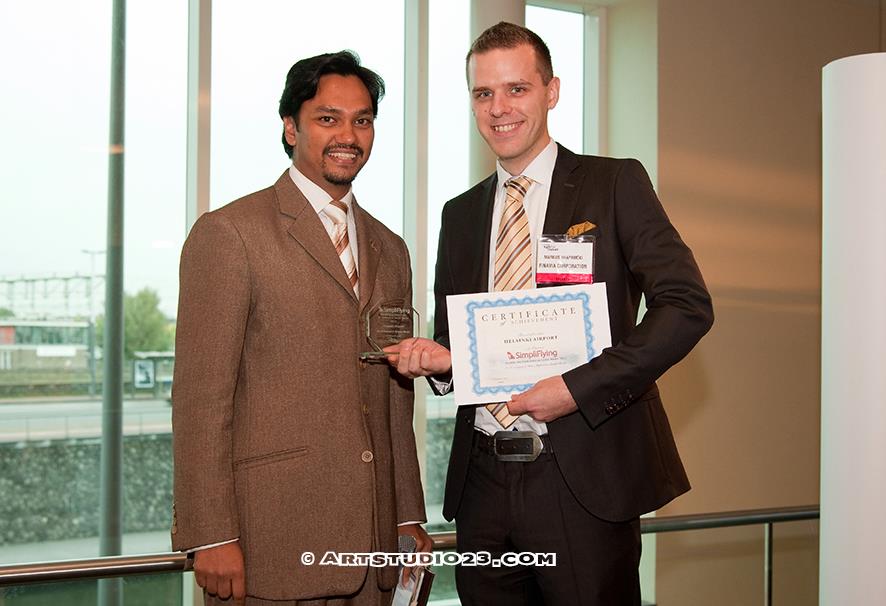 [push h="22″]
American Airlines stands out with its sophisticated strategy and execution, especially on the customer service front. A lot of thought has been put into service and customer engagement, and it shows. We look forward to seeing them continuing to push this frontier.
[push h="22″]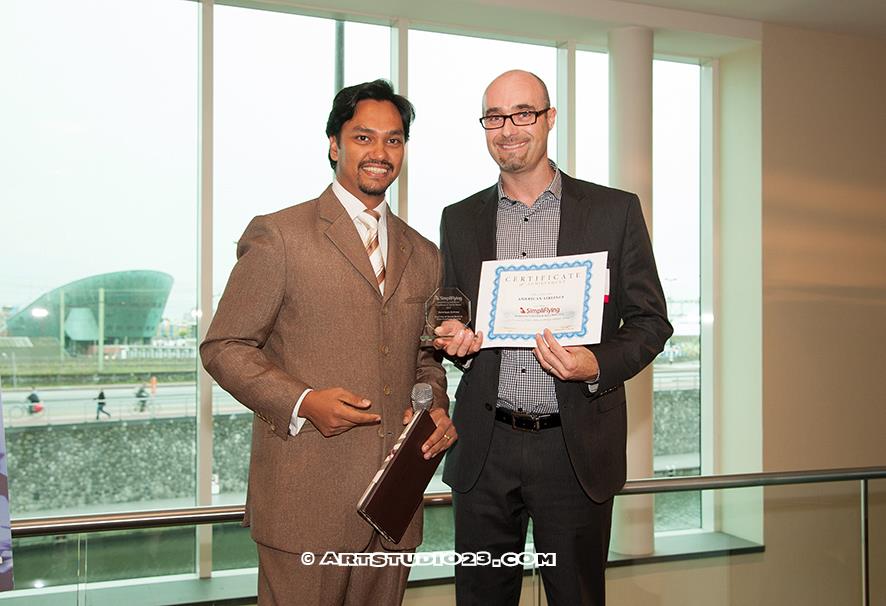 [push h="22″]
[push h="22″]

WestJet was able to cleverly show how viral content can be used to drive an airline's bottom line. The presentation and statistics in the Kargo Kids campaign used was strong and impactful. They truly have established themselves as an innovative leader in using social media to drive revenue.
[push h="22″]
Satisfly has enabled a better and smarter traveling experience for the customers by choosing seating zones and seat buddies, while also benefiting the airline's bottom line. It's a real innovation and we look forward to seeing it push the frontier.
[push h="22″]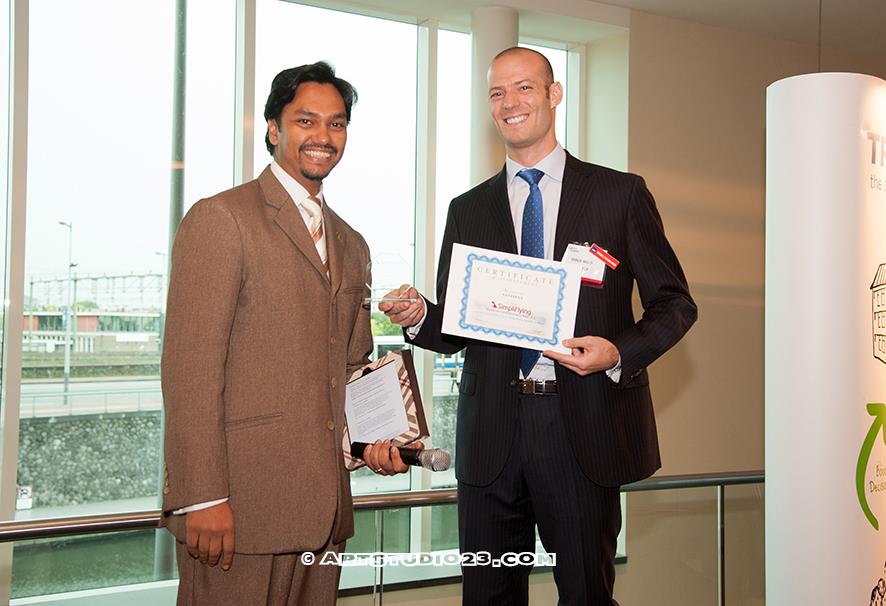 [push h="22″]
Surprise Category: Most Popular Airline on Social Media 
Nasair managed to get the most votes for the awards, across all categories. For shouting from their rooftops asking for votes, and getting 7610
votes in two weeks, Nasair gets a special recognition for being the "most popular airline on social media".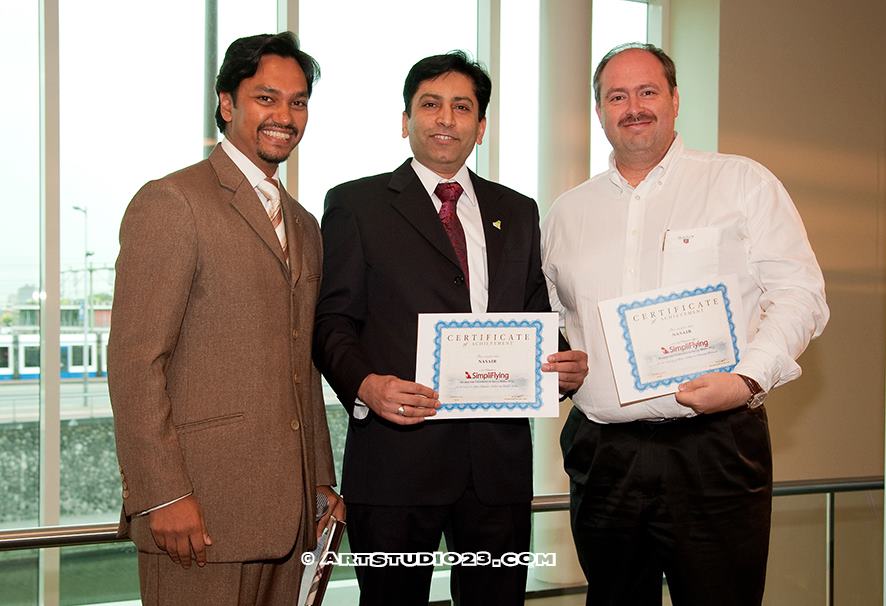 Thereby ends the journey of this year's awards. We've been awed, enthralled and sometimes even exhausted by the sheer scale of the awards process. The number of quality competitors keeps on increasing year upon year and we hope to see an ever greater turnout and even stiffer competition during next year's awards.
We hope you enjoyed this year's coverage. See you in 2013! Meanwhile, keep flying. SimpliFlying.
Here are some more photographs from the event.
[photomosaic]