Valentine's Day is one of those days that can be a double-edged sword, depending on the personal situation of each person. For airlines, however, it represents a good opportunity to leverage the positive emotions generally associated with this day and to promote their brands and services.
This year, airlines have been surprisingly productive in terms of the sheer number of initiatives and post dedicated to Valentine's Day that they have published on social media. To create this Top 10 case-pack, we have decided to showcase as many different types of initiatives as possible. It is worth noting that some equally nice initiatives were created by other airlines but excised in favour of maximum variety.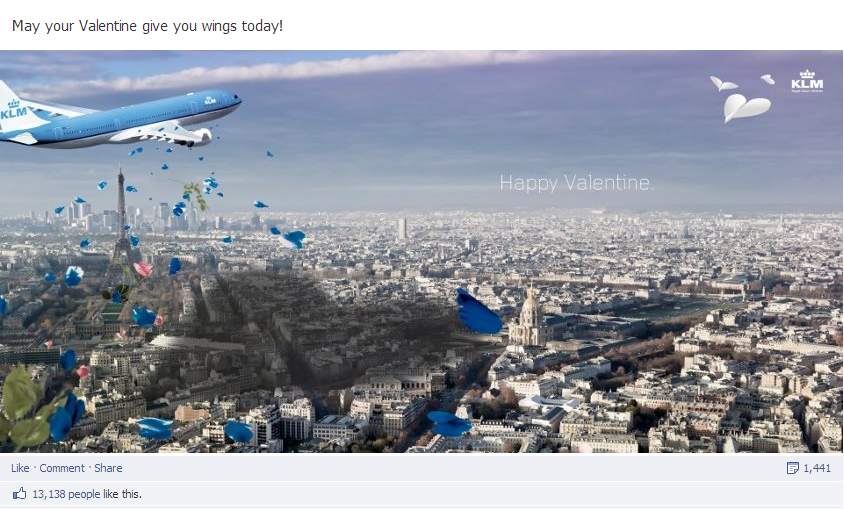 Overall, it turned out that the simplest initiatives, such as KLM's Facebook post above, attracted the most likes but other more complex ones such as TAP's cards, JetStar's Love Jet and Air New Zealand's Blind Gate will probably have a longer lasting effect and a deeper impact on people's perception of the brand. We hope you enjoy the case-pack!