[Free Report + Video] The State of Airline Marketing 2014: 7 New Trends with accompanying Case Studies
The State of Airline Marketing 2014
---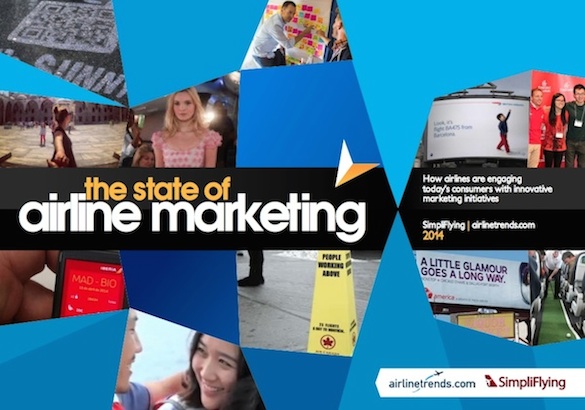 What?
Published by SimpliFlying and airlinetrends.com, this year's report has 7 new trends, that show how airline marketing is undergoing a revolution.
Why?
Learn about the 7 key trends in airline marketing today including Visual Culture, Cool Tech, People Power and more! Each trend is accompanied by an illustrative case-study.
Is the report for you?
This report is indispensable for marketing and communication professionals working at airlines and creative agencies who want to stay on top of the latest trends and best practices in airline marketing.
Short on time? Watch the trends video.

Premium Report
Published monthly, the premium Airline Marketing Benchmark Report contains a selection of 15 of the most innovative marketing and advertising campaigns by airlines around the world and assesses their impact.
Please contact Shubhodeep Pal directly at shubhodeep@simpliflying.com for more information or click here to learn more. Click here to download a sample report.