Five lessons to be learnt from airline bankruptcies
Airlines are dropping from the skies like dead flies these days, especially in the US. And the bankruptcies have not been limited to just one category of airlines – everyone from budget carriers to luxury airlines seem to be going bust. The latest to fold up is Eos, the all-business class airline that operated between New York and London. Oasis HongKong folded in the long-haul budget airline category, and of course there were the multiple US airlines like Aloha, Skybus and ATA that have gone out of business within weeks of each other.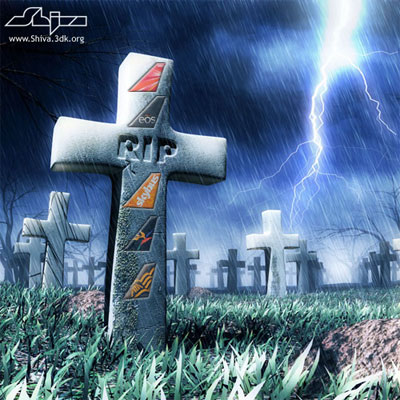 Ironically, a number of them seemed to have great brands! Aloha was rated as being the best airline in the US for service. Eos was right up there in the all-business airlines category and we wrote about them in a previous post. Oasis HongKong was a well known brand in the region as well. Reasons for failure are everywhere. But what are some lessons that can be learnt from the experiences of the airlines that were? Here are five of them.
1.For Oasis HongKong, budget and business, together, were a confusing branding value proposition from the beginning. They tried to provide punctual, top-notch service and in-flight entertainment at discount prices. In the middle of it all, they forgot about recovery of money. Great expectations, good experience, sad ending.
2.For other budget carriers, the lesson of Oasis's demise is that they have to fill more seats and more passengers into their aircraft. Basically, increase the money made per flight, without compromising on the promises made to the customer.
3.A number of airlines (esp. in the US) make this mistake. They tend to set the wrong brand expectations, and then leave the customer disgruntled when the experience falters. Things like suddenly charging more for a second bag. This is a sure way to drive down customer loyalty. One of the keys to long term success is to keep the brand experience consistent with expectations, even in turbulent times like this.
4.Efforts should be targeted towards providing specific services that truly add value to the brand experience, rather than invoking in the knee-jerk reaction of cutting many services and charging as much as possible for the rest. I'm surely not paying $5 for a bag of pretzels!
5.Some airlines are still succeeding at optimizing their brand in these turbulent times, by keeping their primary customer base happy, yet cultivating more sources of revenue. Southwest is attracting business travelers, for a higher fare. Air Canada is giving each passenger Ala Carte choices of value added services in each seat, for an additional cost. Pay for only what you want. Singapore Airlines has begun all-business class route to New York. British Airways' Open Skies will soon fly all-business from Paris to New York. ANA and Lufthansa have started all-business flights to India.
The key to success is to increase number of passengers per departure, and revenue per passenger, without deteriorating, and possibly enhancing the experience. Having a loyalty program in place will keep them coming back for more too.
Ponder that!
If you enjoyed this article, click here to get free updates by email or RSS.