Will a bloated Star Alliance result in a branding nightmare?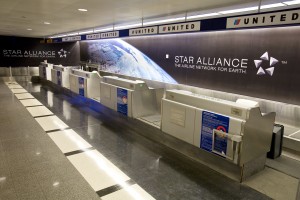 Star Alliance, the largest airline alliance is set to grow even bigger. Star Alliance CEO announced that they may double their size in the recent future – to up to 50 members (a quarter of whom might be Lufthansa's babies :p).
Among its members are some of the world's largest and most admired airlines, including Singapore, ANA, Lufthansa, and Thai. But of late, a number of airlines with varying (and questionable) reputations have joined the alliance, including Air India, Egyptair and a couple of Chinese carriers. In the future, Star Alliance looks to get more member airlines from Latin America and Africa – further widening the quality spectrum among its carriers. And this may be detrimental for not just the Star Alliance as a whole, but for individual carriers' reputation as well.
Bigger isn't always better
The bigger it becomes, the more diluted the brand becomes. Gone will be the days when to fly from Sydney to Stuttgart, you could fly the pampering Singapore Airlines to Frankfurt, and connect to a super-efficient Lufthansa for the last leg of the flight. Just imagine the disparity in the quality of your experience if you have to fly Singapore Airlines for one leg and connect to Air-India for the other leg of your journey. It'll almost feel like a downgrade from Business Class to Economy, even if you're flying the same class throughout.
Though a larger number of carriers will increase Star Alliance's reach, it will be an uphill battle trying to manage expectations and ensuring a satisfactory experience. It is one thing to achieve operational efficiency – which tends to be the mantra for airline alliances – and totally a different ball-game to maintain service and quality standards across carriers.
What about the tightly-knit OneWorld?
As Star Alliance expands its wings, Oneworld seems to have a differing vision for the future. It is aiming to provide a seamless experience to its customers, not only in terms of operations. With British Airways and American Airlines trying to form a close alliance, and British Airways trying to acquire Iberia and merge with Qantas, a very-very tightly knit alliance is getting even closer.
Hence, even though Star Alliance may offer more destinations, Oneworld will be able to offer a more cohesive and coherent experience to its customers – something thhat might just be a game changer. Moreover, as you can see from the figure below, Oneworld is close on the heels of Star Alliance in terms of capacity in most areas, if not ahead. Hence, a seamless brand experience might turn out to be a true differentiator in the future.
Focus on one thing, and do it well
So now that I've pointed out some of the branding challenges Star Alliance might face with its upcoming expansion, what are some of the ways to overcome them? Here are a couple of ideas.
1. All airline alliances have a pre-joining period for airlines where all systems are brought to the alliance's standards. To ensure brand consistency, Star Alliance should introduce not just operational pre-requisites but also minimum quality and brand standards to be met for new members.
Yes, the above measure would help bring some measure of coherence, but it's difficult to imagine a consistent brand experience across 50 airlines! I can't forsee a day when Air-India can match Lufthansa in efficiency or having service in Spanair matching Singapore Airlines' standards. So what else can be done?
2. Be honest. Since Star Alliance is aiming for the biggest network, then they should just brand themselves as being the largest. They shouldn't emphasize quality. Instead, just focus on quantity. That's the safest bet. When people are promised less, they expect less too. When expectations are exceeded, that's only upside.
What do you think? Will size be a problem for Star Alliance? Will it affect the individual airlines negatively? What would Oneworld and SkyTeam do? Let's hear your thoughts in the comments. section.
If you found this SimpliFlying article valuable, I hope you'll pass it on to your friends and encourage them to subscribe by email or RSS for regular updates. Thanks.