Three ways the Cathay Pacific brand can come alive by infusing social media into the People site
Continuing this week's Cathay Pacific Special on SimpliFlying, I'd like to share some of my own ideas on how the forward-thinking legacy airline based out of Hong Kong can add wings to their People micro-site through social media.
As mentioned in my review of the website earlier this week, the site not only features informal bios written in first person, but also formal and informal shots of everyone from flight attendants to baggage handlers. It's good for getting acquainted with the faces behind the scenes at one of the world's best airlines. But as I browsed through the profiles, I felt I wanted to do more…I felt like literally getting in touch with some of these people, with whom I could relate to. So here are three proposed next steps for the Cathay Pacific people micro-site.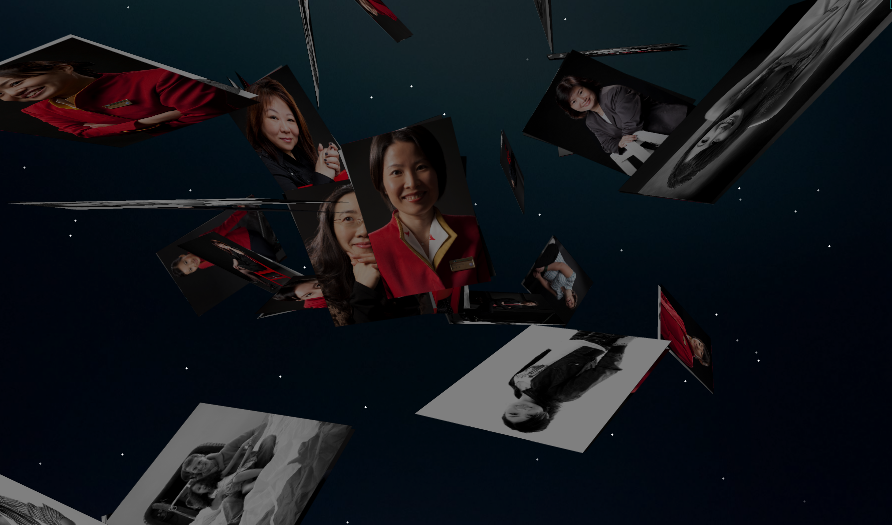 Allow active interactions among visitors: One of the key enablers of engagement in social media is that anyone can share his or her thoughts about anything, in public, and garner responses. On the People site, visitors can currently share the URL on Facebook, Twitter and other leading social media sites. But that's about it.How about allowing people to comment on the photos?

And allowing the featured staff to reply to these comments. Of course, all of these can be moderated. But the interaction among visitors and between staff can make the site much more engaging and interactive
Get these people on Twitter: If the purpose of the campaign is to reveal the faces behind the brand, then the micro-site is a good first step. The next step should be to allow "fans" to talk with some of the more popular staff on Twitter. The staff need not be on Twitter all the time, but having a profile like Heather Poole or Captain Ron can certainly be helpful in getting interactions going.
Meet the people session:

Engagement is fruitful when not just done online, but offline too. Cathay Pacific can hold a competition where winners can get to meet some of the staff featured on this micro-site. Connections formed with the brand (and the people) at such events can be long-lasting.Another way to get the staff featured online acquainted with the "fans" is to publish when they'll be on duty next, like at the airport check-in counter, or in-flight. And "fans" can meet the people on duty, by booking a flight that's coinciding with the person's duty timing. This might even help boost sales for Cathay Pacific!
What are your thoughts about where this campaign can go next? Let's discuss in the comments or over on Twitter (@simpliflying)