Christmas Cheer – For Airline Geeks, Scandinavian style – thanks to Christian Kamhaug
While I was extremely lucky to get myself out of Heathrow yesterday, most people were not. There were foam mattresses laid out across Terminal 3, with travelers stranded for up to three days. In fact, I only know one other friend who managed to get out on time!
As I boarded my flight, I got an email that had a Xmas wish that got me all cracking up! It was a prose style composition by my friend Christian Kamhaug, also the Head of Social Media at SAS Scandinavian Airlines. And Christian was kind enough to allow me to publish his original piece here on SimpliFlying.
Hope it brings a smile to your faces as well, and you get to spend the holiday season with your loved ones. I'm halfway there, with a last flight to Vancouver to catch tomorrow. Merry Christmas everyone!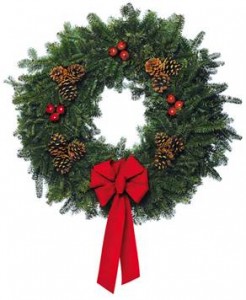 'Twas a week before Christmas at London-Heathrow
The skies darkened over and it started to snow
And just as they say that it pours when it rains
The snow kept on falling, grounding all planes
Pretty soon all terminals were flowing over
With passengers wanting to go home to their lover
For two long days, not a plane left the ground
And we brought the old Facebook-team around
From early morning, to late at night
We were on Facebook, setting things right
With the help of our friends, all over SAS
We did what we could to help with some class
Rebookings and care, refunds and trains
The questions came back – "Where are the planes?"
Our colleagues all over this great air line
Pulled all the stops, to make it all fine
When it all seemed hopeless, and spirits started to fall
Someone wrote "SAS – you rock!" on our wall
All spirits were lifted and we had another go
Helping out or passengers, stranded by snow
And just as we said: "Enough with this trouble"
"We're going to London – bring your own shovel!"
The good news came, from that snowed-in aerodrome
"Both runways are open – we're flying home"
And the news started flowing, on Facebook and Twitter
We're back in business – we're leaving this sh***er!"
And as planes rose into that wintery sky
With cheers from every SAS-gal and –guy:
"Let's fill those airplanes, and don't groan!"
"We're finally, finally binging'em home"
With only a few hours until Christimas-dinner,
We've proven once again – social media's a winner!
With lightening speed, and in a folksy tone
We reach out to people's PC and smart-phone
So next time you find yourself in a mess,
Type in facebook dot com slash S-A-S
So Santa, as you fly with your raindeer
Don't you worry – we will be here!
We have what we want, but just so you know:
Santa, please give another snow-plow to Heathrow!