The day airlines' Twitter accounts were hacked, and three steps to reverse the brand damage
Today, a number of airline accounts were hacked. First, NYC Aviation pointed out that United Airlines was sending out malicious tweets. Later, I received a Direct Message from Brussels Airlines, with exactly the same message, with the URL taking users to a sexual enhancement website.

Staying true to the real-time nature of social media, within minutes, the news of hacking was doing rounds all over the internet. Of course, it's only to be expected, when United Airlines sends an abnormal Tweet to it's 56,000 followers. Though United later removed the specific Tweet, the damage was done.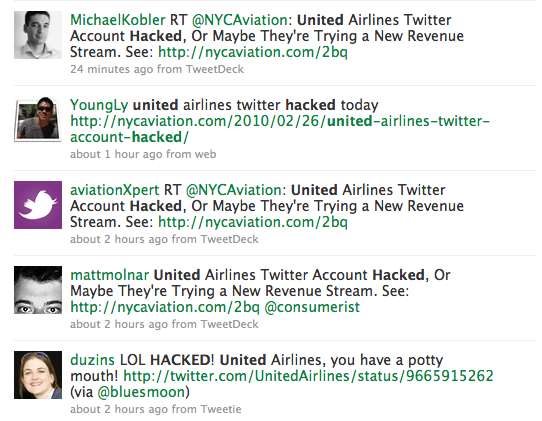 Reversing the brand damage to the airlines, in 3 steps
This is a situation that any airline jumping on the social media bandwagon can face. So, what's the best way to deal with it? Here are three simple steps.
Be quick. Delete the malicious tweets from your updates (obvious!), but do it quickly. United Airlines took 1 hr 6 mins before their public tweet was deleted. It could have been quicker.

Be candid

. Send out a public Tweet apologizing and clarifying the matter. Brussels Airlines sent out a Tweet (below) but United has not reacted that way yet [Update, 9am EST: United just sent out a clarifying tweet]. It's important not to resort to traditional means like a press release. They are too formal, take too long to get to the public, and target the wrong audience. Most importantly, Twitter is personal. So, be candid, like Brussels Airlines.

Be thankful. Identify the person who alerted you and thank him publicly. He's likely to re-tweet it and tell all his friends how nice you've been to him or her. And you have instantly cultivated a brand advocate! Cathay Pacific did this very well today (even they weren't hacked)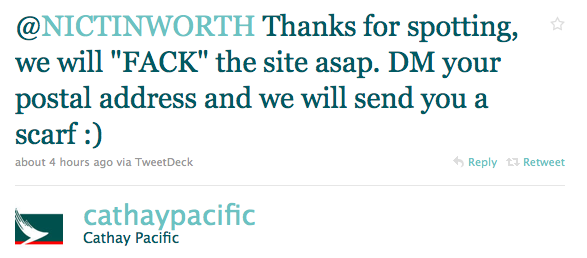 So, what do you think about the way these airlines reacted? How can they deal with such incidents better? Let's hear it in the comments, and over on Twitter (@simpliflying).