A revamped SimpliFlying Heroes initiative – Vote for the Jan 2012 Hero now!
Update: Voting is now now closed. See the results here.
—
As you all know, SimpliFlying is not only devoted to bringing you the best in marketing initiatives by airlines (along with analysis and commentary on digital trends concerning airlines) but we also regularly honour and award the stalwarts behind airline social media initiatives. We call these visionaries SimpliFlying Heroes. Over the past couple of years we've profiled about 10 such people who've truly rocked the social sphere with their innovative campaigns and leadership.
A new Heroes initiative – led by you!
What started off as a space where we'd have to look for people doing great stuff, has evolved into an incredibly competitive arena where airlines are actively fighting the "war for social supremacy" online. No longer is social a fad. It's not deeply entrenched in the online consciousness of every Digital Marketing Director. And in many cases, even that of the CEOs. As our monthly Top 10 case-packs indicate, almost every month there are multiple creative initiatives by airlines to drive one or more of their business goals online such as revenue, engagement and loyalty.
With SimpliFlying Heroes, Every month we will choose 3 outstanding folks heading digital/social marketing at airlines and put up their names, along with brief bios for voting. Voting will stay open for a period of 7 days. In that period, our readers and Twitter followers are invited to vote for the person they find the most-deserving. Meanwhile, nominees are welcome to promote their nominations amongst their own friends and followers.
At the end of the 7 days, the person with the highest number of votes will have a full-fledged profile written about them that month and will receive a Certificate of Achievement from SimpliFlying.
The road to the SimpliFlying Awards 2012
The SimpliFlying Social Media Awards 2011 were a huge success and 2012 will be even bigger! So, in the spirit of starting new initiatives in the New Year, we've decided to add in a further sweetener to our monthly Heroes initiative. At the end of six months (July 2012), one of the 6 profiled Heroes will get an opportunity to be a wildcard entry to this year's awards instead of having to go through a rigorous and extended voting and selection process that is the norm. Watch this space for more details in the coming months!
Let the voting begin
Here are the nominees for January 2012:
SAS is one of the most active airlines in social media and has distinguished itself for initiatives like the crowdsourcing of new routes, their excellent customer service on Facebook and for being one of the most active airlines on the latest big boy in the social arena: Google Plus. And Christian has not only personally led the social media team at SAS, but also has a tattoo to prove it!
SpiceJet's social launch of their new Bombardier Q400 turboprop in India was one of the most sensational and effective social media initiatives of the year, resulting in an 88% load factor in the first two weeks of operation. And now she's leading India's second plane-spotting contest among other initiatives.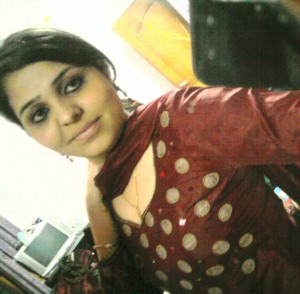 COPA airlines distinguished itself this year with what was perhaps one of the most successful social media campaigns of the year: the Pasaporte America initiative. The campaign won the airline 150 million impressions, 132,000 new Facebook fans and helped it reach a Klout score of 69 making it the third most influential airline on twitter.
Here's looking forward to a great year. May the force be with you!