Vote for the SimpliFlying Hero of July 2012: GOL vs Qatar vs Emirates
Good campaigns don't go unnoticed, and earnest efforts don't go unrewarded. Last month, José Calderoni and Sai Sánchez Correa were awarded the SimpliFlying Heroes award for propelling Volaris to the position of the "World's Most Socially Devoted Airline".
This month's nominees too have connected with their fans in meaningful, engaging ways. We'd like to applaud them for that. But, as our readers know, there can only be one Hero each month. So go ahead and vote for your favorite!
Thalita Martorelli, GOL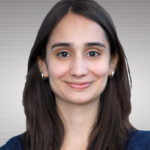 GOL goes all the way out to fulfill a meaning cause for its fans. In a unique partnership between companies across three different industries – Brazil's Gol, sister company Gollog and clothing & fashion retailer C&A worked together on a Mother's Day contest to connect distant family members. Led by Thalita Martorelli, the contest "Maes Da Sua Vida" launched on Facebook and invited people to express love for their mothers. The Top 10 best entries were awarded gift cards for C&A's online store where winners could buy gifts for their mothers, with free express delivery by GOL. Indeed, love is most appreciated when you least expect it to appear out of the blue.
Michael Stellwag, Qatar Airways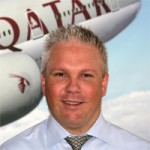 Aimed at bringing close friends closer at a common destination, Qatar Airway's latest 'Tweet-A-Meet' contest, led by Michael Stellwag, could be considered the purest form of word-of-mouth marketing. It requires two friends to keep talking and sharing content about one common destination that they'd like to meet at (based on Qatar's existing destinations). Soaring on the wings of Twitter, 'Tweet-A-Meet' kills two birds with one stone. It not only raises awareness about the 100+ destinations that the Qatar Airways flies to, it also increases publicity and generates original, user-generated content about these destinations.
John Saydam, Emirates Airlines
Emirates really knows the magic behind charming and engaging fans on an on-going basis. In its magician's hat, one can find strong visuals, smart messagings and not least, the talent and creativity  in using Facebook features effectively. Check out their cover photos for clinching evidence. An airline that constantly talks about the discovering the future, Emirates uses its Facebook cover photos as a billboard, changing them every once in a while with images that speak and inspire its fans to dream about future travel. It is not a surprise, therefore, that Emirates has garnered over 500,000 fans on Facebook in fewer than six months.
Voting will close  on 27 July (12 pm ET).