Vote for the SimpliFlying Hero of May 2012: KCI vs Boston Logan vs London Gatwick
Update: Voting is now closed. Justin Meyer of KCI is the winner by a comfortable margin. Look out for a comprehensive profile of him soon!
We're rather excited to be nominating our first Airports candidates for this month's SimpliFlying Heroes. While airlines took the clear lead in launching themselves into social media with vigour, in recent times airports have been catching up with them, having realised the clear value in engaging the connected traveler. Hence, this month's focus on airports. You can find detailed profiles of past winners here.
Here are this month's nominations:
Justin Meyer, Kansas City International Airport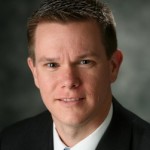 Kansas understands the power of using social media for driving business goals, be it to launch a new route on Alaska Airlines from MCI to Seattle, WA.  The airport had a pre-existing relationship with the carrier, which led to a member of  the staff being invited to fly out on the inaugural flight and tweet about the new service and cool promotion they were running. Apart from this, they're also very proactive in replying to customers online. Read more about their efforts here. (Note: Justin recently shifted to Tampa.)
Mandie Armstrong, London Gatwick Airport
At the most visceral level, Gatwick's efforts on social media are striking because of their verve and innovativeness. They were the first airport to put up a large screen in the airport that shows a streaming feed of tweets to the airport and the airport's responses. For this initiative, they were even judged the winners in the Airports category of last year's SimpliFlying Social Media Awards. Their customer-service efforts on Twitter deserve to be replicated in airports worldwide.
Lisa Brown, Boston Logan International Airport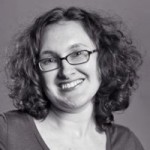 It might be fair to say that Boston Logan has been one of the pioneers in using social media to drive engagement with passengers. They were featured almost a year ago in our Top 10 Airports case-pack when airports were still figuring out how to best connect with travelers online and drive value from it. Boston Logan has pro-actively partnered with airlines flying there to drive mutually-beneficial social initiatives. And they are also popular among key influencers, since they like to send little gifts like a Boston Logan cap, to advocates.
Note: Voting closes in a week's time on May 31 at 12 pm ET.