Announcing the judges for SimpliFlying Awards for Excellence in Social Media 2013 #SFAwards13
After receiving over 20,000 votes in just a couple of weeks, we are about to reveal the finalists for the 4th annual SimpliFlying Awards for Excellence in Social Media. But before we do that, we would like to announce our esteemed judges, who will be deciding which of the finalists had the most innovative, engaging and result-oriented social strategies. They will be reviewing the finalist presentations, and determining 50% of the overall scores with their decision. [push h="14″]
Raymond Kollau – Airlinetrends.com
Raymond Kollau is founder of an independent industry and consumer trends research agency airlinetrends.com. Airlinetrends.com monitors the global aviation industry for commercial innovations in response to changing consumer behavior. Having been part of leading consumer trend firm trendwatching.com since its inception, Raymond founded airlinetrends.com to focus on trends and innovations in the global airline industry.
Raymond holds a Masters degree in Business from the University of Amsterdam, the Netherlands, and also studied International Relations at Yonsei University in Seoul, South Korea. His professional background includes positions as Industry Analyst at PricewaterhouseCoopers and Internet Strategist at agency.com.
Robert Patterson – MMGY

Robert Patterson has over fifteen years of online marketing communications experience and leads MMGY Global's practices in social and influencer marketing. Prior to MMGY, Robert led digital strategy for an online travel agency and has spearheaded social and digital strategy for MMGY clients such as the Lufthansa, Colorado Tourism Office, Marriott Resorts and many others.
Robert was selected by Google earlier this year to join the Google Glass Explorer program and he is currently reviewing the potential impact of this wearable technology on the travel industry.
Rosie Akenhead — Yelp.com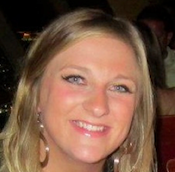 Rosie Akenhead is the Manager of Business Outreach at Yelp UK. In this role, she works directly with businesses to identify best practice strategies for online reviewing , social media and reputation management.  Rosie regularly represents Yelp across the globe, writes for the press, hosts webinars and runs unique business events.
Prior to this role, she spent 4 years at the heart of the travel industry as Director of Events & Industry Analysis at EyeforTravel, where she headed large-scale industry events, plus related reports and whitepapers. Her expertise covers social media, mobile and communications. She has a thorough understanding of international travel and SME markets.
Even further back, Rosie worked in theatre and then had her own successful events business, GR Events.  On the side, she likes to snowboard, and runs two successful blogs. She can be found on twitter @rosieakenhead.