Customer Service 2.0: How KLM could have averted the escalation of a delicate situation with Filipino teenager Arjean
As United Airlines famously discovered  during the "United Breaks Guitars" incident, social media can often magnify issues that may otherwise have gone unnoticed by those not directly affected. When this happens, it is often due to a series of social factors that combine to give the event a viral reach.
For customer service related issues, a perceived injustice or abuse of power is often the main driver, and reinforcing factors can be the social position of the person involved (famous person, social media influencer etc.) and the perceived vulnerability of the "victim".  Another factor that we often see at play is also the ease with which users can imagine themselves in the same situation.
In the case of "United Breaks Guitars", for example, the incident involved a damaged piece of luggage, something that other social media users may have experienced or could imagine happening to them. In these situations, social media users often mobilise themselves to discourage companies from acting the same way in the future.
Point of ignition
The root cause of these situations is often a mistake, abuse or error by a member of the airline's staff or one of its contractors or even a "standard policy" that is perceived as unjust. In some situations, the fault may actually lie with the customer who is perceived as the "victim" of the abuse, but in these cases consequences tend to be limited and the situation is easier to defuse.
However, for these incidents to become true social media crises, they need to have a magnifying element that brings the issue to the public attention. It can be anything from a smart YouTube video, to a journalist discovering the issue or, as it recently happened to KLM, a post by an NGO.
The story
Two NGOs: Cartwheel foundation and GoodX (also known as Good Exchange), raised funds through social media to finance the trip of a young member of a Philippine tribe to the World Youth Day in Brazil. The initiative formed part of a larger scheme to allow young people from underprivileged backgrounds to attend school.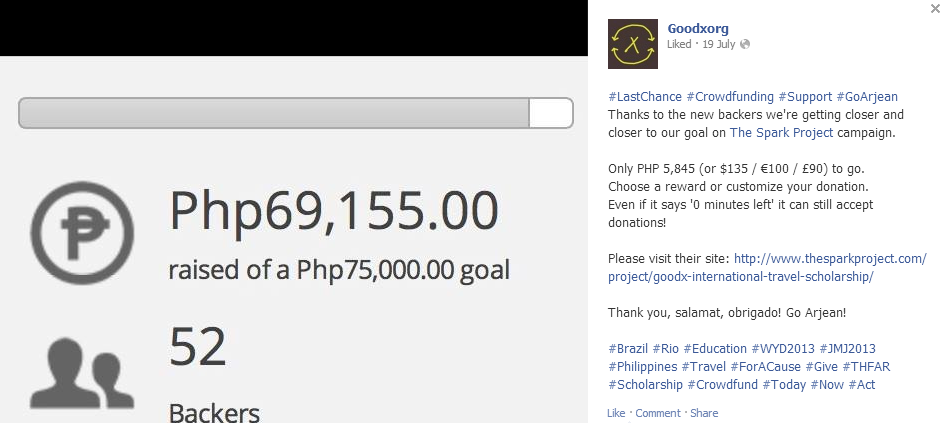 In order to reduce travel costs, the NGO had to book a route on two different carriers that had the girl flying first to Kuala Lumpur and then onwards on a KLM flight to Brazil via Amsterdam. Upon arrival in KL, and after having cleared immigration, a KLM employee refused to check-in the girl who, according to him, was "not ready to travel".
According to the NGO, the girl had all the required documents, as well as multiple additional items, to confirm the veracity of her story and reason for travel, including newspaper reports of her story and contacts of both her host family in Brazil and her sponsors. But the KLM employee still refused to check her in. KLM later stated: "it is up to the authorities of the destination country to determine what travel documents are needed and what rules apply to them."
Following a trip to Malaysia by a staff member from the NGO, considerable social media turmoil, and the intervention of the embassy of the Philippines, the situation was resolved and two days later the girl was allowed to continue her trip.
Mis-handling of the situation
Before this situation could be resolved, however, the airline committed a series of mistakes that led to an escalation of the situation and forced it to stop its social media activity on some of its pages.
In this slide-deck, we examine in details all aspects of the situation and see how this situation could have been handled better. We also hope that this analysis will provide useful reference material for all airlines and airports who may find themselves in similar situations.

If you're an airline or airport that would like to learn more about customer service and crisis management on social media, please get in touch with us at engage@simpliflying.com.