David McMullen joins SimpliFlying as VP, Airports, signalling the next big leap in airport marketing
SimpliFlying started its journey in early 2009 by re-imagining the way airline branding worked, when we introduced the 6X airline branding model. We focused on digital marketing and gradually became one of the most respected resources for cutting-edge airline marketing strategies.
Today, we have consulted for over 25 airlines and airports globally, and are pushing marketing innovations in aviation with every project we work on, every speech we deliver and every article we publish.
In 2012, we decided to expand our focus toward airports, as we realized there's a gap where airports can deliver more value to the connected traveler of today by engaging him in the right manner.

Our work with airports has led to tablet-toting guest service representatives answering questions in real-time at Toronto Pearson International Airport, a fully-trained marketing team at Halifax International Airport and innovative methods of driving non-aeronautical revenue at Kuala Lumpur International Airport. Our airport infographics and videos have been viewed over half a million times, and over 500 airport executives have attended our MasterClasses till date.
The next big leap in airport marketing
Today, we take the next leap in pushing the airport marketing envelop, with the appointment of David McMullen as SimpliFlying's Vice President of Airports. Based just outside of Manchester, UK, David will support our client projects in the Airports realm, and represent SimpliFlying at conferences and forums globally.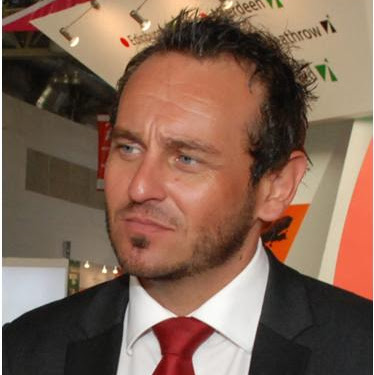 A familiar face to those who have been in the airport marketing realm, previously, David led Sales and Business Development for the Routesonline platform at UBM Aviation. He has been a constant presence at the global Routes events too, working with hundreds of airports of all sizes in route development strategy and marketing communications.
David has a real enthusiasm for social networking/social media, plus all things digital. His passion for sport, travel and learning about new cultures has enabled him to practice snowboarding throughout Europe and qualify as an advanced scuba diver on the Great Barrier Reef.
Some of you would remember David as a judge for the Airports category during our annual Awards. Having personally known him for over two years, I'm confident that David will put the SimpliFlying Airports business on steroids in 2013 and will be helping deliver some excellent value to our current and future airport clients.
You can connect with David on Twitter, @SimpliMcMullen, or on LinkedIn.
[push h="15″]