JetBlue's TrueBlue Badges Reveal the Increasing Relevance of Airline Social Loyalty Programs
A Festering Problem
Loyalty programs are a key element of airlines' marketing strategies, especially for the promotion of their premium services. However, they have inherent "imperfections" that both marketers and customers grumble about.
On the one hand, users are unhappy about the difficulties in using the points earned and, on the other, marketers have long known that a loyalty card is not necessarily equal to a loyal customer, since many people are members of multiple programs — often just for the sake of it.
In an attempt to fix some of these problems, airlines have tried a wide variety of solutions, some of which, like linking loyalty programs with non-aviation companies, were aimed at making points usage easier through everyday activities like shopping at a supermarket.  In other cases, like BalticMiles or Aeroplan, we have seen these programs being separated from their airline and becoming independent entities.
Brand Advocacy
Some of these solutions did indeed manage to improve customer satisfaction. But in many cases, this came at the expense of brand loyalty. In more recent times, however, we have seen airlines starting to pay attention to building not just loyalty, but also advocacy. This has happened as social media has pushed brands towards more open conversations — this, in turn, has highlighted the importance of brand advocates who recommend and promote the airline's brand even if they do not fly often.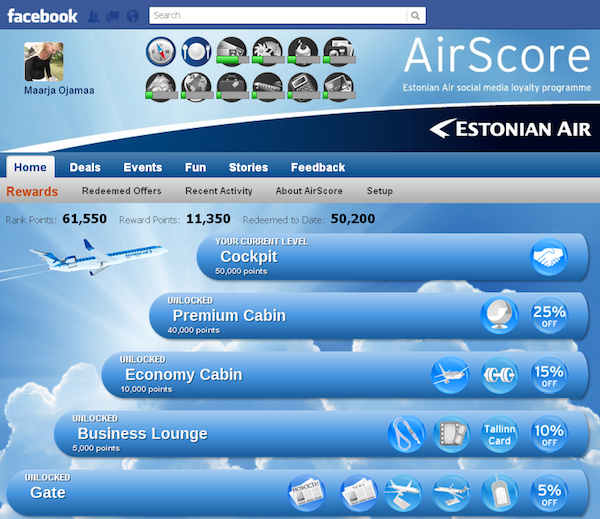 This process reached an important milestone two years ago with the creation of the World's First Airline Social Loyalty Program by Estonian Air (with SimpliFlying). In this pioneering initiative, the traditional logic was reversed: users would earn points without flying but would have to fly in order to redeem the rewards. In order to gain points, they had to talk about the brand and share content through a dedicated Facebook app.
Geolocation
Some airlines, like Virgin America, developed other ways to drive advocacy by rewarding users to share their location (virtual check-ins) or share an image whenever they were traveling with the airline. Others, such as Lufthansa, went a step further and even created apps that leveraged the concept of gamification — in these apps users could compete with their friends to earn badges while flying with the airline and sharing their travels on social media.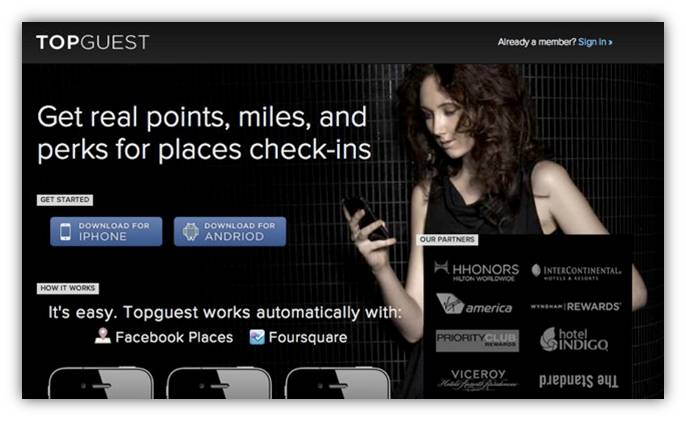 In all these cases, however, there was a disconnect between the traditional loyalty program and the new social loyalty program, leading many to puzzled about which of the two should be preferred.
The next step
JetBlue has now taken an important step forward and launched TrueBlue Badges. They are ostensibly the first airline to merge two important ideas by adding, to their existing TrueBlue loyalty program, a social element that allows users to earn points for social actions.  The key feature in this case is that the airline does not run two programs (a social and a "traditional" one) but has simply updated its existing one to reward users for their social advocacy.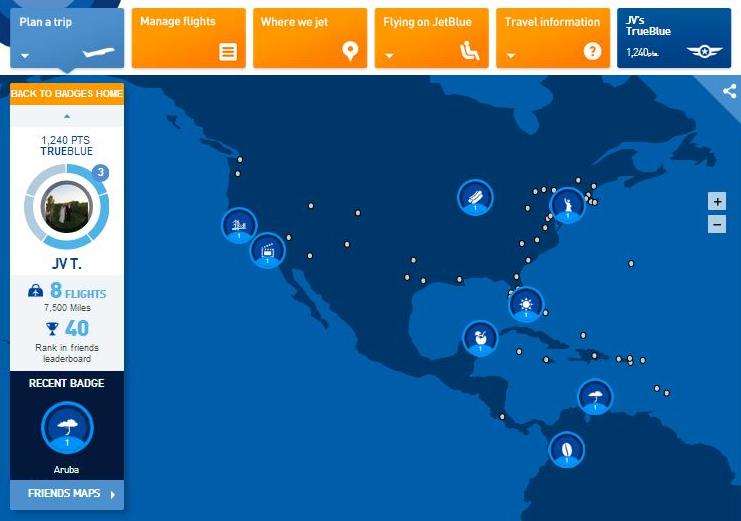 Interestingly, the program also allows users to earn social rewards like virtual badges, and compete with each other in a mechanism very similar to that seen on FourSquare — in which users compete with each other to earn badges by checking-in more and more. In this case, however, many of the social rewards will carry a real world (miles) component.
Travel related badges
The program has some travel-specific badges that are earned when a user travels to a JetBlue destination on the airline. Achievements are then displayed in a personalised map and transformed into rankings to allow users to compete against their friends and the wider True Blue community.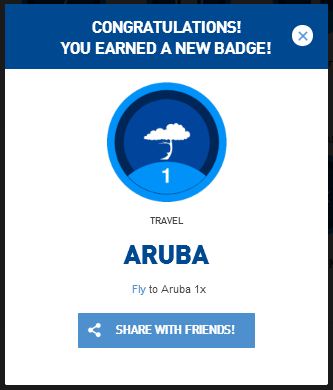 Social Badges
What's more interesting is seeing how the airline has attached real world value (in miles) to many social actions: like connecting to Facebook (500 points) or sharing 5 times updates on Twitter (50 points). Often, these actions hold considerable value.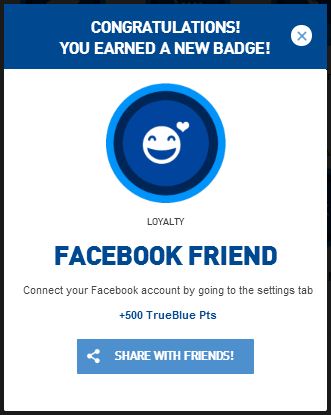 While we are yet to see any data from this program, it is a tremendous success for social loyalty programs and marks the direction in which the landscape is sure to evolve — and, of course, certainly a step in the right direction.
It is now clear that loyalty programs can no longer afford to ignore the social component and will have to adapt to this new world. Which will be the next brave airline to follow this trend?
SimpliFlying has helped pioneer airline social loyalty programs with its clients Estonian Air and BalticMiles. Both initiatives have met with widespread acclaim and have won global awards for loyalty and innovation respectively. If your airline would like to consider creating a social loyalty program, do email us at loyalty@simpliflying.com.