"So what exactly do you do again?" Marco Serusi looks back at 2 years with SimpliFlying
– Hi, I'm Marco Serusi, how are you?
-I'm good, nice to meet you
– […]
– So you're Italian but do you work here?
– Well, that's a hard question, I live in Valencia, I work for a company based in Singapore and I spend my time either travelling the world speaking at conferences and giving MasterClasses or sitting at home and working from my computer with colleagues and clients based in different countries.
Prolonged blank stare follows.
Blank stares
At SimpliFlying we are all quite used to it, but it's still an awkward situation. We work for an amazing company with clients like Facebook, Google, London Heathrow and LAN airlines but whenever we try to explain what we do to people outside this industry we just get blank stares of disbelief.
It's understandable. After all, we are industry leaders in aviation marketing and very well-known inside the travel industry. But when we tell people that we can live wherever we want, we work from home and travel all over the world they usually get quite confused — and a bit jealous.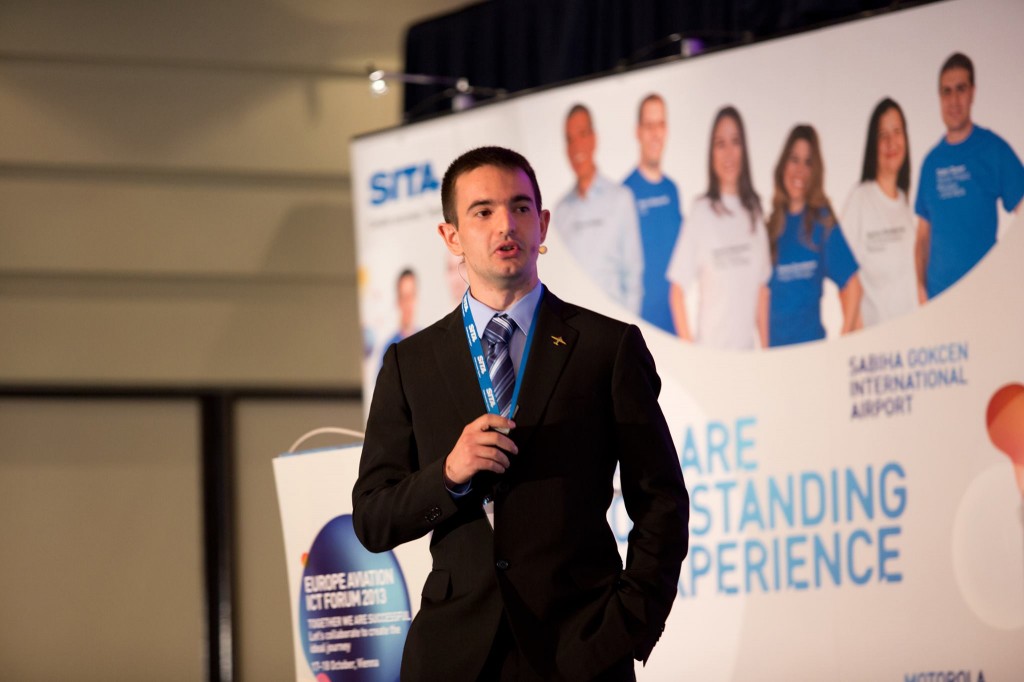 If I then add that I found my job on Twitter, I get even more stares usually followed by a: "so, what exactly do you do again?"
So far what I wrote last year still holds true "[…] people's understanding of my mysterious job  ranges from my lovely grandmother's belief that I work "for the internet" to some close friends who understand that I work for some sort of consulting company that has (somehow) something to do with marketing and planes, and I work from home…or wherever I like."
Behind the scenes
Following SimpliFlying's tradition I am writing this article on my 2nd SimpliBirthday, or in other words on the 2nd anniversary of joining the company.  During these two years a lot has happened and I gradually went from helping out with some research work to becoming one of the main consultants in the company and speaking regularly at conferences.
However, despite my relative "seniority"  in the company I sometimes still  struggle to get to grips with just how cool our company culture can be.  When someone new joins the team I usually send them this:
It's a company where meetings take place on Skype; Whatsapp is the main communication highway; and most of the work is sent via e-mail or Dropbox. Please don't get me wrong — it's actually hard work, but Skype also doubles as our "virtual water-cooler" and sending  memes to each other is actually considered normal.
Once a year we meet in a randomly selected place in a randomly selected country and we spend some time together in something we call the "SimpliRetreat". We all live in different countries and this is usually a time of both really intense work but also a very happy and unusual moment when we are finally all in the same place.
The Team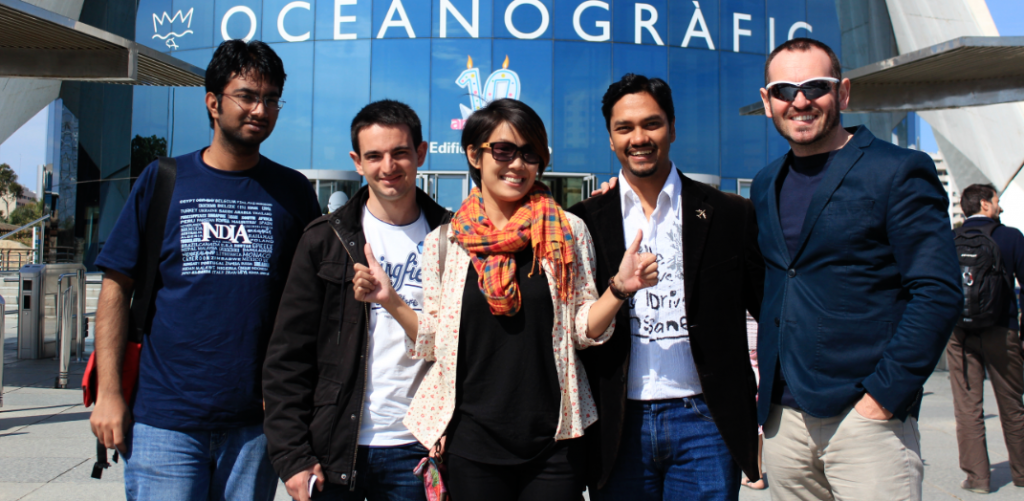 The more I look at our team the harder it is for me to believe that such an amazing group of people could somehow end up working with the same company. I think most if not all the credit has to go to our CEO Shashank who not only founded the company but also created a great brand and culture that made it possible for this team to come together and be the way it is.
During the early days of the company he worked alone on this project and was later joined by Shubhodeep who's currently our VP or Products and Operations — the person who helped me the most during the transition from my former "traditional" job to this "unusual" one.
Our head of PR Li-Guen (or "crazy Guen" as I like to call her) is by far the best colleague I have ever worked with. She's a PR wizard and talented consultant who has also become a friend that helps me keep hold of my mental health during some of our craziest work periods.
I've also learned a lot from a relatively new addition to the team, David — our VP Airports — who has (perhaps unknowingly) taught me a lot about leadership and sales.
The newest addition to the team is Ravi — I'm yet to meet him in person but he seems to be extremely driven and hard working. Yet another perfect fit for the team!
 How I got here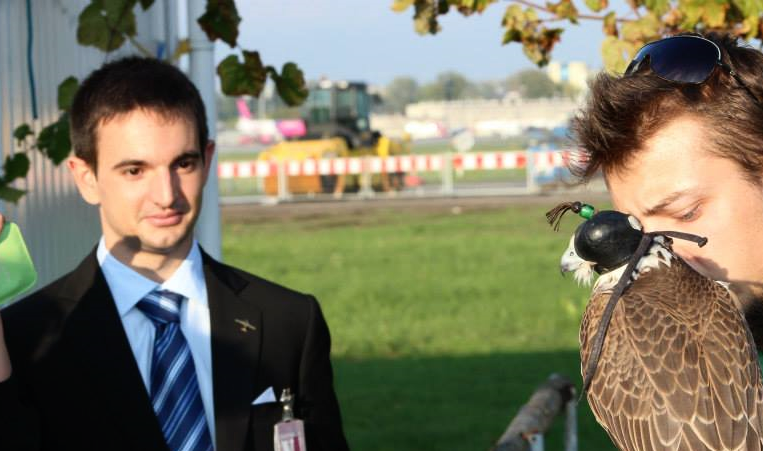 A lot of people ask me how I got here and I sometimes I just tell them I've been lucky, but that's probably not entirely true. I'm here because I worked hard and made the most of it thanks to some great people I met along the way.
I'm thankful to all of them but especially to my first marketing teacher, Justin who made me discover marketing at a time where the only thing on my mind was becoming a pilot. And to my MBA marketing teacher Emilio who helped me understand there was a lot more to marketing than I had thought.
When I think that this job found me on Twitter I also owe a big thank you to Leandro, a friend from my MBA days who first taught me how to Tweet. Also to Javier, the then CEO of a small Spanish charter airline who became my first mentor when he hired me as an intern — he later gave me the opportunity to become Marketing Director of the company when I was just 23 years old.
If it had not been for all these people I would not be here, and if it had not been for my team-mates I would have probably accepted one of the job offers that I regularly receive.
Thanks guys.
P.S. So what is it that you do again?
I think the most understood answer to this never-ending question goes something like this: I am an aviation marketing consultant. I spend half my time researching latest innovations in airline marketing and the other half either travelling to speak at conferences and meet customers or on Skype helping airlines and airports think differently about aviation marketing and stay ahead of competition.
Hope that helps!