Rick Blatstein, visionary founder of OTG, is the SimpliFlying Hero for May 2013 in recognition of OTG's innovative work with airports
Note: Rick Blatstein's foresight into consumer trends and its ability to deliver innovative concepts has led to OTG partnerships with leading airlines such as Delta and JetBlue. More recently, OTG Management has opened its second ICRAVE designed 'MinniBar' at Minneapolis-St Paul International Airport. Design inspired by Minnesota as the land of 10,000 lakes, the space is complete with 46 iPads for ordering food and browsing the web, and charging stations at every seat. Using OTG's custom browser, travelers can order meals, log in to their Facebook, Twitter and personal email accounts, check their flight status, play games and watch the news – in the ultimate marriage of new media and culinary excellence. For sterling work with airport clients, OTG won the most number of votes for May's edition of SimpliFlying Heroes. Rick was kind enough to respond to our request for an interview. An edited transcript of the SimpliExclusive interview follows: [push h="16″]
1. Please tell our readers a bit more about OTG and how it works in the airports space. What is your primary focus, how do you partner with airports/airlines?
Our aim is to deliver the best customer experience available inside of an airport. We operate award-winning restaurants that just happen to be in airports; we integrate technology as a key component 
of the experience; and we create atmospheres that enable customers to unwind and recharge from the exciting pace of travel.
2. What are a few ways in which OTG is changing the current airport paradigm in engaging the modern traveller?
We focus on an immersive experience, with design and technology seamlessly integrating the offerings. Restaurants blend into the gate area, while retail blends into the restaurant. It is an approach that makes the offerings of a terminal accessible to the traveler, no matter where they are.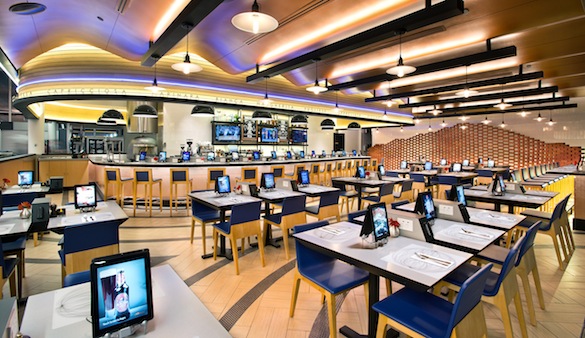 3. What are the implications, according to you, of the arrival of the age of the connected traveler? What implications does it have for airports and the experience they offer?
The connected traveler brings a wealth of opportunity. Where travelers were once left to their own technological devices and only a handful of electrical outlets, we are deploying thousands of iPads to airports and equipping all seating with power outlets. Just as we strive to create the opportunity for a unified and flowing physical space, we can bring the same concourse together in a technological space.
4. How important is building social technologies into your airport products/experience? What is your vision for the airport of the future?
Social is a major factor. It brings us closer together, and is part of the connected traveler we speak about. Whether it is interacting with our customers in real-time via social media, or exploring forms of entertainment such as social gaming, the airport of the future will be about how we connect everything and everyone.
5. What is the passenger response you have seen for your products? Do you try to focus on a particular emotion or need or technology while creating your products?
The response has been overwhelmingly positive, but we are still learning. As we evolve our current concepts, and create new experiences, we are listening to our customer.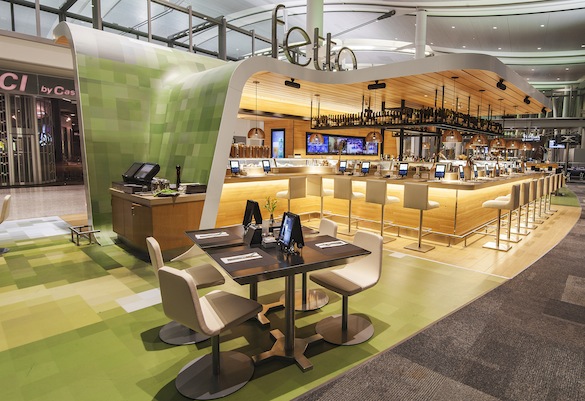 6. How does OTG differentiate itself from its competitors in the airport space?
We determined early on that we could not play our competitors' game. They are excellent at what they do. We are a boutique company, exclusively inside of airports, and we like to do things differently. By creating unique customer experiences we can set ourselves apart.
7. Please walk us through a typical OTG product-creation process from ideation to conceptualization to implementation.
A: It all revolves around the customer experience. Each program we develop is tailored for the traveler flying in and out of that city, that country, that airport. We value the fact that airports are the doorstep to their community, and we work tirelessly to ensure they represent the best of that region.
8. How do you measure success on your airport innovations? Do you track any usage/take-up metrics?
A: Metrics are very helpful in measuring success, but for me, the most important metric are the smiles on the customers' faces. Having been in the hospitality industry for more years than I care to admit sometimes, I get the best sense of our performance by observing the vibe and emotions of our customers.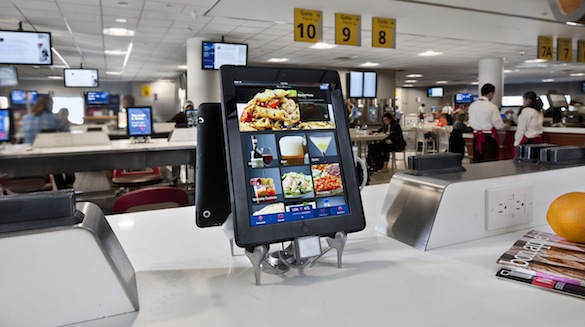 9. What is in store for 2013 with respect to OTG and its work in the airports sphere?
A: We are in the midst of the second largest consumer facing deployment of iPads anywhere in the world (only behind Apple) with 7,000 between LGA, MSP and YYZ. These three experiences are seeing a rapid phase in this year, and what is unfolding is truly spectacular.
10. Finally, what is the single most important trend/technology that will affect the airport experience over the next year?
A: The further advancement of mobile technologies will continue to dominate this sphere. It is crucial we as an industry are making the necessary investments to keep up with both the pace of innovation, and the expectations of our customers.
[push h="16″]
[push h="16″]
Know someone who's worthy of being a SimpliFlying Hero?
Simpliflying Heroes are individuals recognized for outstanding social media use in the world of aviation. Do you know of somebody who uses social media effectively in their airline or airport to achieve specific business results? Or do you think you fit the bill?
Then go ahead and fill up the SimpliFlying Heroes nomination form. By filling out the nomination form, you bring them a step closer to being recognized by SimpliFlying for their efforts.