Managing traveller expectations in the age of social media – Presentation from ICAO Summit #IATS
Today, I had the privilege of presenting for the first time at a UN agency – the ICAO Air Transport Summit 2014, held at the ICAO General Assembly Hall in Montreal. While the summit itself touched a lot of aviation policy issues, I had the opportunity to share my perspectives on a panel on consumer expectations.
My conclusion? Social media is a wave that has impacted politics from Morocco to Quebec. According to a recent report, it is one of the Top 10 risks to the banking sector. And if you asked me, it is one of the top five risks to aviation, if not handled strategically.
Specifically, I addressed the realities of the connected travelers, their expectations and how the real-time nature of interactions impacts airlines around the world. I've shared my presentation below, and you will also find some of the case studies I shared in Montreal listed here as well:
Passengers taking selfies in an emergency: Singapore Airlines A380 Emergency Landing in Baku: Analyzing user behavior on social media, and how to deal with a crisis
The impact of a viral video on airline policy: Air Canada baggage toss video requires deeper thinking about passenger experience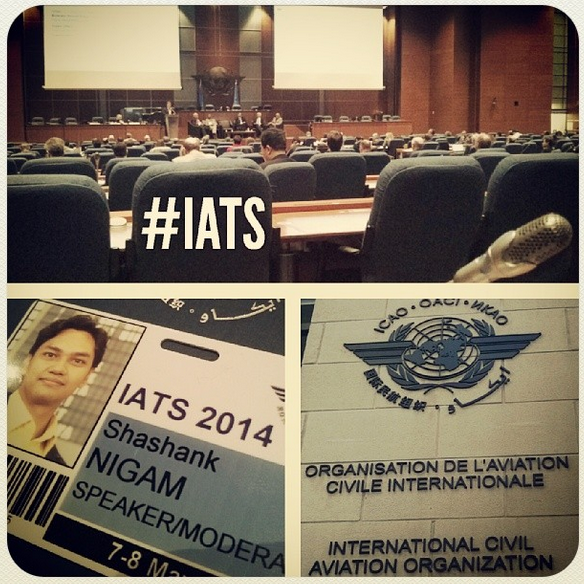 What's your stance on the impact of social media on airline policy? Should airlines be worried? Let's hear your thoughts on the issue in the comments below, or over on Twitter (@simpliflying)