Winning and Highly Commended Airlines at SimpliFlying Awards 2016
"To push the frontier of airline marketing, it is important that airlines pit themselves on a global level and learn from one another. SimpliFlying Awards encourage airlines to innovate and stay ahead of competition." – Shashank Nigam, CEO, SimpliFlying.
Last evening, over 20 leading airlines from around the world gathered at the annual SimpliFlying Awards 2016 for Excellence in Social Media to celebrate their achievements in digital and social media marketing.
Held every year since 2010, the SimpliFlying Awards are the longest-running awards celebrating airline marketing successes on social media. There were 10 awards categories this year – by business goals and regions, in addition to the overall best.
The judging panel comprised stalwarts of airline and travel marketing, including Jeff Cacy (former Managing Director of Global Airline Marketing, Boeing), Max Kingsley-Jones (Executive Director Content, FlightGlobal), Devin Liddell (Principal Brand Strategist, TEAGUE) and Gina Baillie (former Director, EyeforTravel). Each airline was assessed on how it demonstrated innovativeness, engagement and business impact in the past year.
At the awards ceremony, Jeff Cacy said: "It's amazing to see how creative airlines are getting, not just in using the tools, but also in the level of innovation. Airlines continue to rise in terms of effectiveness even in the face of growing market sophistication."
Results of SimpliFlying Awards 2016 For Excellence in Social Media
Best Airline in Branding: Emirates
Highly commended: Etihad Airways, WOW air
Best Airline in Customer Service: Southwest
Highly commended: Brussels Airlines, Etihad Airways,
Best Airline in Launches: WOW air
Highly commended: Lufthansa, Volaris
Best Airline in Driving Revenues: WestJet
Highly commended: Air New Zealand, Etihad Airways
Best Airline in Mobile: easyJet
Highly commended: Singapore Airlines, Lufthansa
Best Airline in North America: Southwest
Highly commended: WestJet
Best Airline in Central & South America: Avianca
Highly commended: Volaris, GOL
Best Airline in Europe: WOW air
Highly commended: Finnair, Vueling
Best Airline in Middle East: Etihad Airways
Highly commended: Emirates, Qatar Airways
Best Airline in Asia Pacific: Air New Zealand
Highly commended: Cebu Pacific, Singapore Airlines
Best Airline in Social Media: Southwest
Best Handling of Crisis: Brussels
Last but not least, thank you Terrapinn
Special thanks go out to Terrapinn, especially Daniel Boyle and Geri Hutchison, and Hayley Constable from Business Design Centre for supporting the SimpliFlying Awards 2016.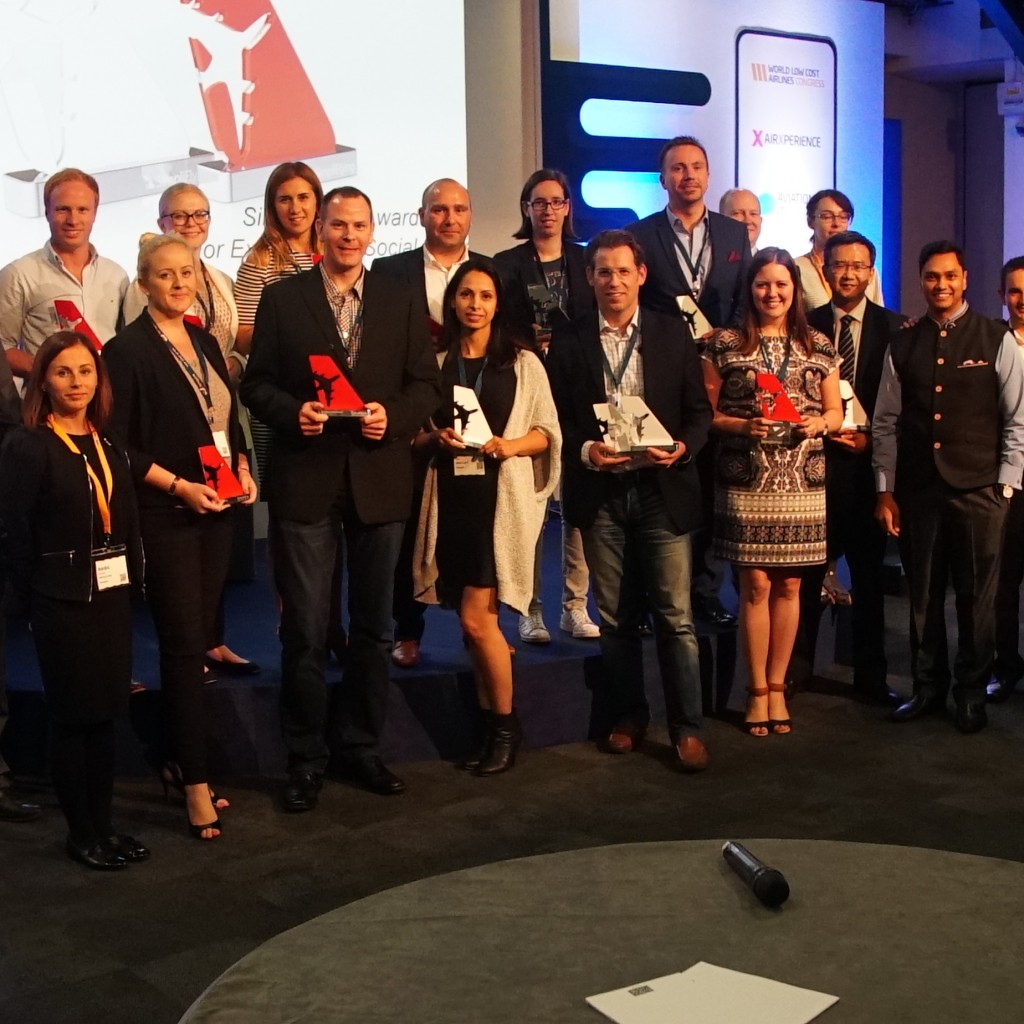 For more photos from the awards ceremony, see our Facebook Page here.