What are top aviation executives' predictions for marketing in 2018?
"The future is digital. With rich customer data, airlines really know their guests. Where they fly, when they fly, what they eat. […] This high-resolution data will help airlines market the right thing to the right people at the right time, and make flying more enjoyable."

Tony Fernandes, Group CEO of AirAsia
To kick-start 2018, we invited some of the top aviation executives to share their visions for aviation marketing this year and combined them all in Aviation Marketing Calendar 2018.
Featuring 12 insightful quotes and statistics from the best aviation minds in the world, the printable calendar is designed to help you stay organized and inspired throughout the year. Amongst the featured industry stalwarts are Randy Tinseth from Boeing, Tony Fernandes from AirAsia, Skúli Mogensen from WOW air, and others.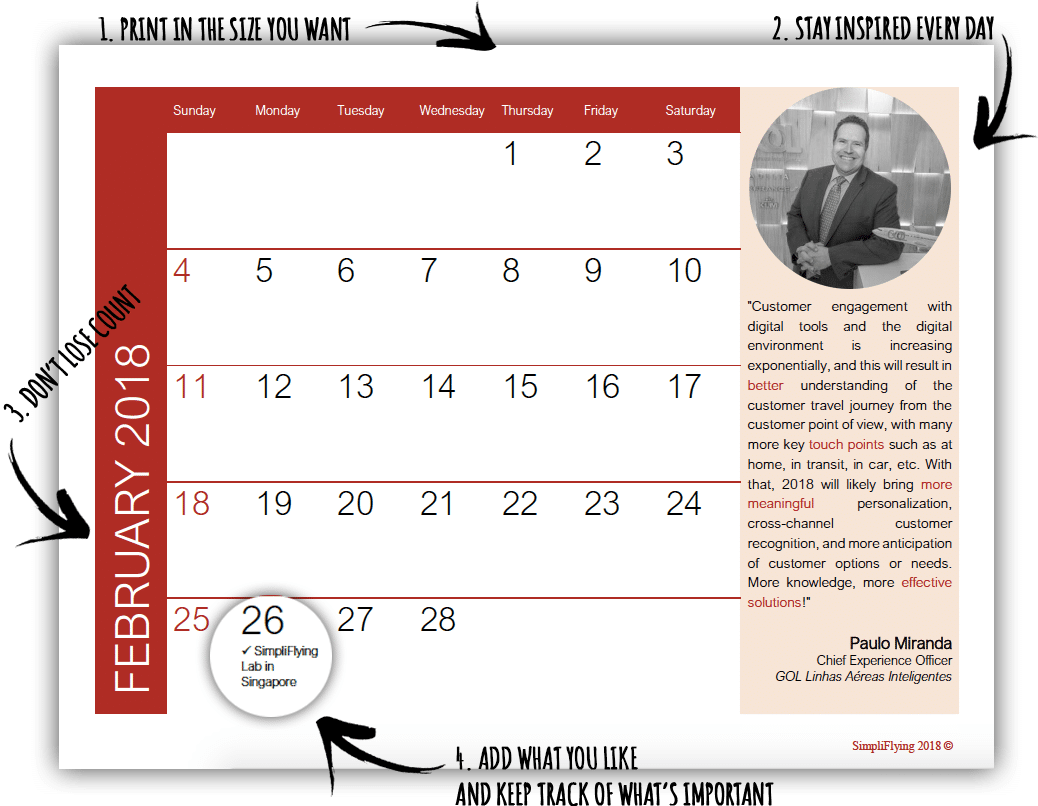 Watch the SimpliFlying Live! Show episode below to hear Shashank Nigam's summary of the main challenges and trends in marketing predicted in 2018. Here are some of the common questions top aviation executives will be focusing on:
How can we make flying more enjoyable?
How can we use data to create a seamless guest experience?
How should people adapt to the constantly changing nature of the aviation industry?
Find out more about the Aviation Marketing Calendar 2018 here.