Airlines and the "extinction rebellion"
This is the editorial from the latest issue of Airline Marketing Monthly, the world's only aviation marketing magazine. Read the full magazine here.
At the beginning of this year, I contacted a Swedish travel blogger while handling an influencer campaign for flybmi. Would she be interested in a trip to Munich, inclusive of flights and hotels?  
No thanks, came the reply.  I'm not flying in 2019 to reduce my carbon footprint.
I thought of her during the "Extinction Rebellion" protests in European and North American cities, which are on-going as I write this.  In London, this included a protest at Heathrow Airport from people born after 1990.  
In particular, the scale of the protests led me to wonder whether the airline industry is prepared for what could be a significant generational change in attitudes.
easyJet calls millennials "generation easyJet" – mid 20 and 30 somethings who love to fly cheaply, and who have benefited enormously from the explosion in low cost travel.
But will those attitudes still hold true in a decade from now?
It's worth noting that many of those in the forefront of current environmental protests are in their teens or early 20s.  For example, 16 year old Greta Thunberg, currently nominated for the Nobel Peace Prize.  
Or the Climate Change Strike High Schoolers, who took to the streets in cities from Auckland to Montreal.  
Many of them share the point of view of my Swedish travel blogger contact – they see air travel as something to be rationed.
Almost every airline has some kind of environmental programme, and every month you read about this or that airline dropping plastic from its on-board catering menu.
That's good, but it doesn't go far enough, and the industry needs to be much more on the front foot, as pressure from green activists will only increase.
Examples from SAS and IATA point towards what we should be doing.  SAS is a good case of an airline which talks about being more environmentally responsible in a way which looks authentic and real, and not just 'green wash.'
Meanwhile, IATA's advocacy programme reminds us how air travel has been transformative and how it's been a social good.
Ideally, any response from the world's airlines should be a mix of these two approaches.
SAS and sustainable aviation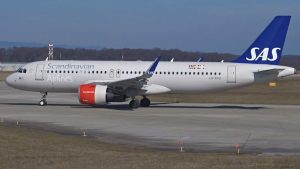 In the in-flight magazine Scandinavian Traveller, there's a whole section devoted to how the airline is promoting a "more sustainable aviation industry."
This includes a number of articles on aviation biofuel.  For example, a piece on the A320neo says that if the aircraft runs on 50% biofuel, the emission reduction is around 60% per seat.
A 60% reduction in emissions.  Put that on the side of an aircraft in big letters – "we've reduced emissions by 60%."
It's a real and meaningful statistic that people can get their heads around.  It doesn't sound like the kind of "we recycle the paper in our head office" type of line that consumers easily see through.
The content on sustainability is not only extensive, it also feels authentic as SAS admits that there are challenges.
For example, in a frank interview, Jonas Lindmark of the Swedish Energy Agency says: "I have the impression that nobody is prepared to accept a cost for more expensive fuel if this adversely affects their competitiveness."
IATA Value of Aviation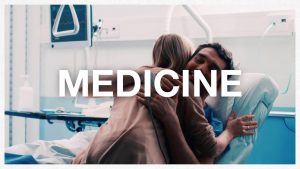 SAS is a good example of an airline which looks to be taking green concerns seriously, as evidenced through its content.  However, as well as promoting sustainability, there also needs to be a focus on advocacy.
In our November issue we featured IATA's "Value of Aviation" campaign.
The idea was to focus on a number of different areas such as culture, 'reunions' (bringing people together) and medicine and produce collateral that reminds the wider public of how the aviation industry has transformed different areas of our life that we now take for granted.
As we said in November, the basic idea is sound but it doesn't go far enough.
For example, we'd not only recommend promoting the campaign more heavily and making it more visible, we'd also pull out human interest stories – use real examples to show how air travel has transformed lives.
In summary, for many airlines (and also airports) this issue is very much on the radar.  If it's not, it should be, and the priority should be to plan for a shift in attitudes.  If you are reading this, then the chances are that, like me, you see aviation as a force for good.  Most people still agree, or at least are neutral.  But we can't assume that will always be the case.