The problem of Instagram fakes – and how to spot them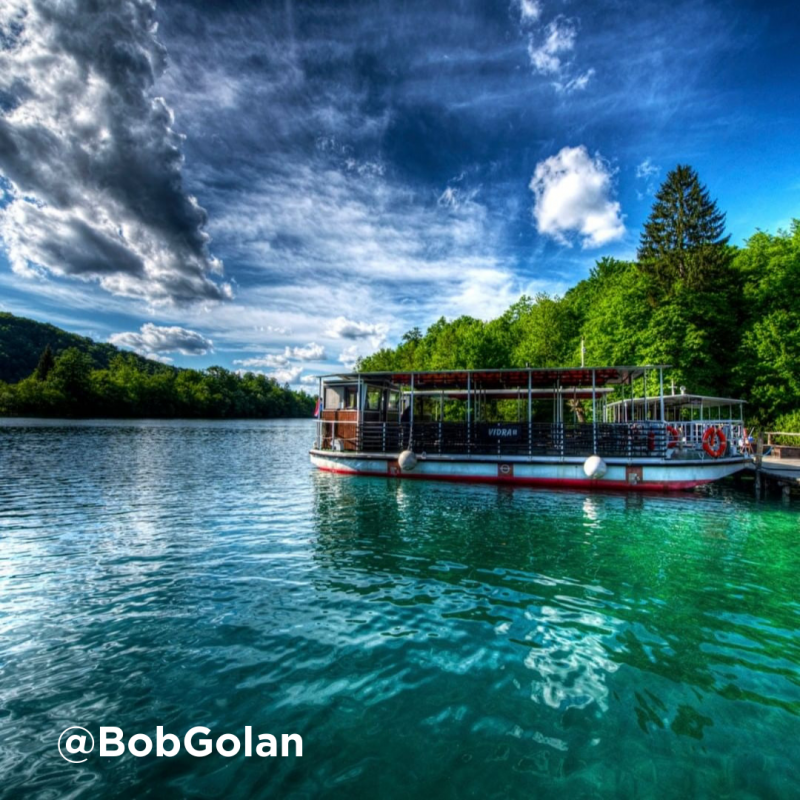 At last year's Aviation Festival in Miami, we ran a SimpliFlying Lab, where we announced we'd be bringing along a special guest – a major Instagram and travel influencer.
Our influencer, Bob Golan, had (at the time) over 12k followers.  We told our audience of airline marketers that Bob would be hosting a special session about Instagram best practice.
The time for the talk came and went…but there was no Bob.  That's because there is no Bob Golan. We bought his account, ready-made with followers and filled with images (most of which were stock images) off a website.  The cost? $60.
The whole exercise was done to show how easy it is to game the popularity game and numbers – right down to buying up pre-packaged accounts that look popular and are ready to go.  In fact, before "Bob's" talk, no one questioned his authenticity, with a number of attendees even taking the trouble to follow him.
And it's easy to do.  Sixty dollars to buy up an account with over 10,000 followers, where you can easily change the username and the biography, might to some seem like a good investment if it can bag you free flights and hotel stays a a result.
Likes for sale at $0.06 per hundred
Needless to say, if you buy a fake account, it's probably mainly followed by bots who don't engage and so you need to buy a steady stream of likes to seem legitimate.  Again, easily done. A one minute google search brings up plenty of results. Just one example, buying likes from "Kickliker" comes in at $0.06 per 100 likes.

Social media fakery is of course an ongoing problem, and it's particularly rife on Instagram.  One reason for that is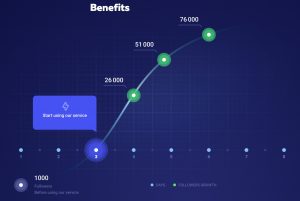 that the Facebook-owned visual social network now houses a lot of influencers who earn their living from it.
That trend is in part fuelled by a constant stream of press articles touting Instagram as some kind of get rich platform, where you tour the world for free while getting paid.
Last Summer Britain's Mirror newspaper ran an article centred around research by influencer platform Takumi, claiming that someone with 10,000 followers could earn £15,600 ($20,100) a year while someone with 100,000 followers could earn £156,000 ($201,000).
Hence the temptation is there, and while most influencers are honest, some are not.  How do you spot them, and make sure the engagement they promise to deliver you is real?
Do a spot check of their followers and likes
When someone approaches you, take a minute to look through their followers, and the people who are liking their photos.
No one will be 100% clear of bots, but by and large the list of followers should look genuine.
Followers profiles should seem realistic, with a selection of photos that have been posted on their feed.  They should also have a reasonable following to follower ratio.
If someone (e.g.) follows 1,000 but has 100 followers, with an empty or threadbare profile, that should raise a red flag.
Look at the comments – are they genuine?
Conventional wisdom says that you should make sure that an influencer's pics have comments as well as likes – i.e. look for engagement as well as likes.
However, comments can also be bought.  As a result, look at the quality of those comments instead.  Are they canned comments or do they relate to the photo.
If in doubt, run their images through TinEye
Earlier we mentioned how Bob Golan's account was delivered to us, with his feed made up of stock travel images.  An easy way to find out if someone is doing that is to use a reverse image search engine, such as TinEye.
Audit them by using a number of tools and services
A range of tools exist, which allow you to audit an influencer's feed.  
They are not totally foolproof.  For example, they can't audit followers who have made their accounts private.  However, they still give a good overview.
One free tool is IG Audit, which takes a snapshot of someone's followers.  IG Audit only takes a sample,, and so claims accuracy within an eight percent range either way (e.g someone scoring 50% could have 42% or 58% real followers).
Also, as we mentioned most large accounts have some bot followers who tack onto certain hashtags.  However, bearing all that in mind, someone should still have a score of at least 75%.

In terms of paid for services, Hyper Auditor is worth looking at.  As well as telling you what % of someone's followers are real and / or high quality, it will also give you information about the demographics of someone's followers and information about the engagement rate and the quality of comments.
Finally, when it comes to getting a sense that a visual influencer is who they say they are, then working with them over time and building up relationships.
Once you've worked with someone on a destination two or three times, you will start to get a feel for the type of engagement that their posts attract.   And it works both ways, they will know what content works best both for you, and their followers.
This piece appeared in the February issue of Airline Marketing Monthly, as part of a special industry guide on visual social media for airlines and airports, produced in association with CrowdRiff.