#SimpliSabbatical: Why I let go of my team to go on a year-long sabbatical
I'm nervous, yet excited. I'm scared, but full of anticipation. I've just told my team, some of whom have worked with me for almost a decade, that I've decided to go on a full year sabbatical and letting them go too. "This will be a company sabbatical, not just mine," I share with them, biting my lips. But I promise to help them find a job and pay them till they have found something. Fast forward a couple of months and each one of them has moved on to an exciting new opportunity.
I realize I'm not letting them go. I'm getting out of their way. I'm getting out of my own way.
The inspiration for the sabbatical
Three years ago I watched a TED Talk by Stefan Seigmaster. Stefan shared how he takes a sabbatical once every seven years. Since he's a designer, he claimed that almost all of his works for the next six years originated in that one year off. At that time, my book SOAR had just come out. We were doing some of our best work with the top airlines in the world. There was no way I could have taken a year off.
So we designed our own version of Stefan's sabbatical: every employee had to take a compulsory week-off every seven weeks. And if they did any work at all, their pay would be docked. That culture experiment won the hearts of the staff and got us featured in the Harvard Business Review (and Forbes and CNBC). But I couldn't get Stefan's message out of my head. Late last year, I reached out to him.
I wrote to Stefan sharing how deeply I was impacted by the sabbatical he takes. I opened up about how I'm struggling to pull the trigger – there never seems to be the perfect timing. I asked him about how he took his first sabbatical. To my pleasant surprise, Stefan responded within 24 hours!
He told me that taking the regular sabbaticals has been one of his best ideas ever. In his first sabbatical, he shut down his whole firm, since he had a small team of fewer than ten people. Stefan helped them find gigs and clients while he took his sabbatical. That gave me a level of comfort that I wasn't being so crazy after all. Hence, I decided to press a hard reset and step away from the business for a year.
Sabbatical 101: What will I do/not do?
We will pause SimpliFlying's service side of the business this year. I've decided to not engage in any strategy consulting projects this year. We will not do any of our Labs this year too. I may only speak at very selected, closed-door events. I have also wrapped up the first season of my daily Live show after 450+ episodes. This took some convincing by Dirk as he told me,
"There is no way you're tuning out if you continue to host your show every day!"
I think he's right. Though, I do hope to continue writing my columns for Flight's Airline Business magazine, as that at least keeps my mind sharp. I also will continue mentoring some of the startups I have been advising, like GoBumpFree and Travacoin.
The product-side of SimpliFlying will continue. Dirk, as the Editor of the Airline Marketing Monthly, will continue to lead the monthly publication (subscribe here!). Marc Bang will be leading the SimpliFlying Global Institute, where we've distilled ten years of knowledge in online training courses. Both these products do not require active involvement from me. 
Personally, my wife and I have decided to co-inside our time off from work. We will pull our girls out of school/day-care and experiment with travel schooling this year. It's a novel concept which focuses on learning through experiences rather than only from books. Imagine learning about geography by walking the rim of a volcano. That's the idea, but since our girls are still very young, we will have to be creative about what sticks. For example, can't really expect them to appreciate the Victorian architecture or sit through a classical concert yet. As we travel, I hope to share some of our experiences travelling with kids, as I did with my WestJet 787 flight and on Air New Zealand.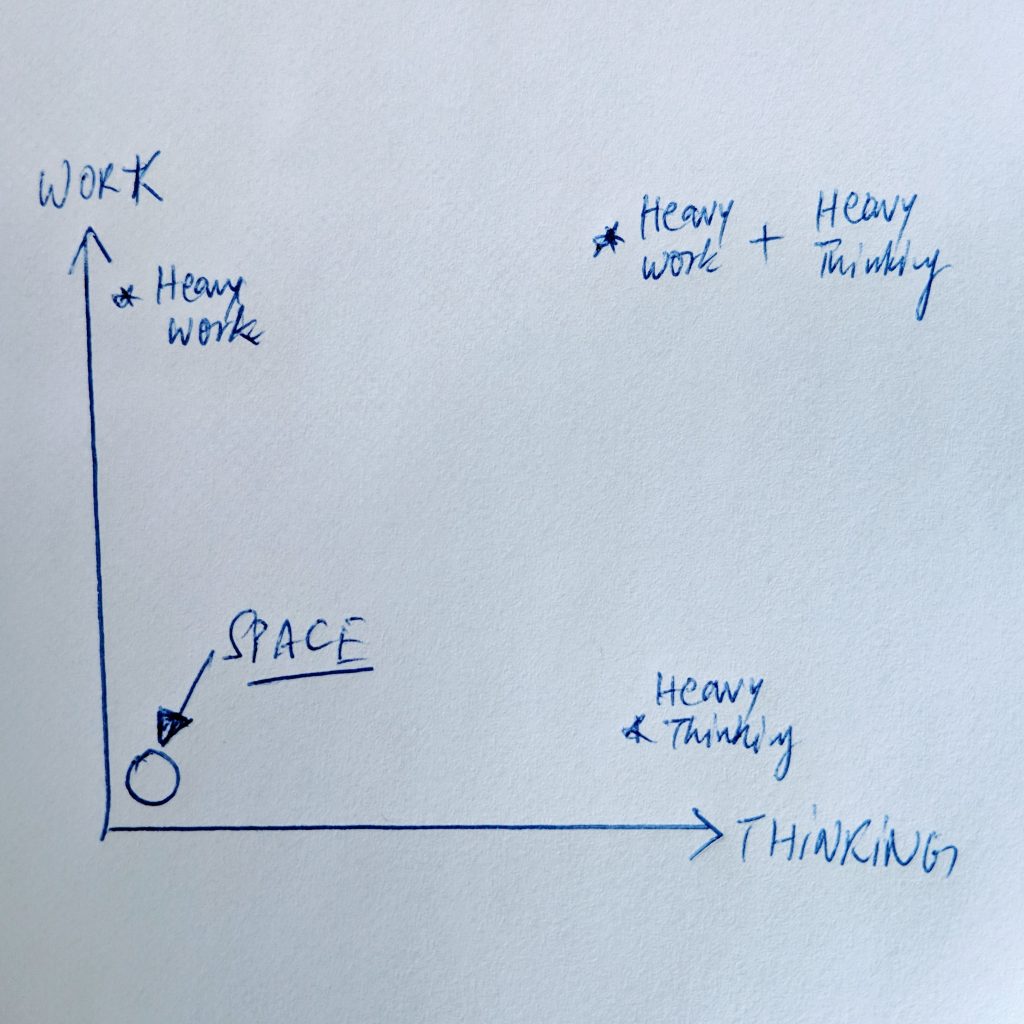 On my sabbatical this year, I hope to cultivate some "space" in my mind and schedule – I concept I first learned from Neil Pasrica's book. Without a hundred new emails seeking my attention, I hope to read lots and write as well. I'm sure the time with family will be rejuvenating for all of us.
I'm just as curious as you may be about what might emerge on the other side. Perhaps I'd go back to school – to learn or to teach. Perhaps I'd want to work with an airline. Perhaps I'd want to start one! At the very least, things will be back to normal at SimpliFlying. The new normal.
As I embark into the unknown, I'm anxious. Just like I was ten years ago when I left my job at Endeca to jump into aviation and start SimpliFlying. But I'm more excited than I'm anxious. Because the past ten years have been exciting too.
What a decade!
When I left Boston in 2008, I had never worked a day in the airline business and did not know anyone in the industry. Yet, I felt a strong pull towards aviation – it was more than mere interest. I've often shared how I started SimpliFlying as a blog and then into speaking at conferences and then training. While I did get my first couple of projects just before I ran out of my savings, for the first couple of years I did projects for an average of $500 (no kidding!). And that was the size of the projects I received. It was only when my mentor Robin Speculand infused a serious dose of self-confidence that I started quoting 10X-100X that for bigger projects. Over the next couple of years, we grew rapidly both in terms of projects and team.
Fast forward ten years and we've worked with over 92 brands in aviation – well-known airlines like Lufthansa and Emirates to fledgeling startups like Flyadeal and GoBumpFree. Some of my best experiences have been helping Volaris transform its digital customer journey, working with Cebu Pacific to re-think customer care, re-thinking B2B marketing with the Engine Alliance and launching the Bombardier C Series (now A220) with Patrick Baudis a couple of years ago. Add to that a deep dive working with the brilliant startup team at Al Maha Airways in 2014 and writing my book SOAR in 2016, it has been a fantastic ride. I couldn't have asked for more.
Of course, I didn't do any of this alone. At SimpliFlying, we built a young team that was keen to learn and had conviction in the strategy work we did with airlines. Shubhodeep, Guen and Marco joined me early in the journey – we learnt together as we worked with airlines big and small. Baiba, Ravi, Marc and Dirk joined in later and made their impact on everything from the website to our publication, the Airline Marketing Monthly. It was great having Gina, Elizabeth, David and Vishal on board too, even though they didn't stay on as long as others. 
I'm proud of the culture we built as well. Being 100% remote from day one meant we had to do things differently. We held multiple retreats each year, where we would come together for 4-5 days to live in the same Airbnb, cook together, think together and play together. We ran a number of culture experiments – from compulsory week-offs to deep work Fridays and our latest six-week work cycle. Some worked and some didn't. We enjoyed working together (for most parts 😉 )
I was also extremely fortunate to have mentors to guide me. From Don Schenk and Robin Speculand in the early years to Joe Leader and Mark Breen in recent times. It was a good thing we had going at SimpliFlying and it certainly wasn't easy to press pause.
As I embark on the biggest experiment of my career till date, I'm nervous. I'm scared. Though what I feel is not fear, but Yra, as they say in Hebrew. I'm good-scared.
Have you taken a sabbatical? Or do you know someone who has? I'd love to hear your take on this. Over the next year, connect with me on LinkedIn.