White Paper – Travel in a part vaccinated world
At SimpliFlying we've published a new white paper, which looks ahead to a part vaccinated world in 2021.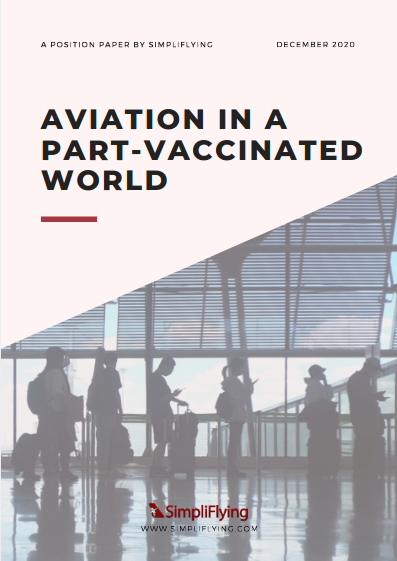 Our conclusions include:
1 – It's likely that there will be some form of air travel recovery from April.
Shorter haul leisure routes (e.g from Northern / Western Europe to the Mediterranean) will recover first, especially those catering to older leisure travellers, who are higher in the vaccination queue.
2 – Widespread vaccinations of the adult population in Europe and North America however, won't occur until after April, and we can't expect a mass of adults to be vaccinated until the Summer.
3 – In Western Countries, vaccination schedules will not be uniform. In other countries, the roll-out may take until 2022 or 2023. This means testing is here to stay, and will work alongside vaccination certificates and biosafety measures.
4 – Reopening borders for air travel will not be a priority for Governments. Even the introduction of vaccines may not be enough.
It's free to download, you can get it via the SimpliTested page on our website.