Airline CEO Words of Wisdom: On Leadership
During the FTE APEX Virtual Expo, taking place May 25-26, delegates will be able to watch SimpliFlying's Shashank Nigam interview CEOs at Etihad, SAUDIA, Scoot, United and WestJet. In the meantime, here's a sneak preview of the content from the pre-recorded sessions.
Throughout the different discussions, it became apparent that despite their individual management styles, those in charge of commercial airlines seem to agree they're nothing without a team of dedicated employees behind them, and are making sure they show it. 
Ensuring staff health and safety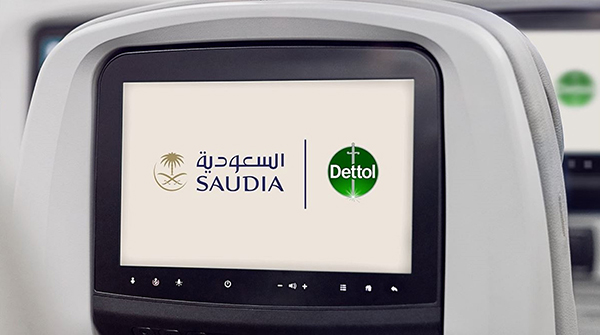 Saudia has taken many steps to ensure passenger safety since the onset of COVID-19 – partnering with hygiene companies such as Dettol and Lifebuoy, for example  – but its focus on health-safety isn't just outward-facing. Saudia's CEO, Captain Ibrahim Alkoshy, demonstrated his commitment to staff when, despite scepticism from outsiders about the seriousness of the threat posed by the virus, he introduced personal protective equipment (PPE) in January 2020 shortly after crew began voicing concerns. "When you take care of your people, your staff and your guests, things fall into place," Alkoshy maintains. 
Enabling employees to "do the right thing"
Considering that Scott Kirby became United's CEO in May 2020, soon after the pandemic first hit, the culture change he had envisaged implementing at the airline could have easily taken a back seat. But like more than one of the CEOs interviewed for FTE APEX Virtual Expo, Kirby was determined "not to waste a good crisis." He explained that despite customers loving the fact that United dropped change fees, it was the airline's employees he was thinking of when he updated United's terms and conditions last August.
"If they've been a gate agent or reservations agent with the airline for 30 years, they'll have had people call with very good reasons to need to change their flights, and they'll have had to tell them it was $200 when they knew that was wrong," Kirby said. "It was impossible to have a customer service-oriented culture with things like that. It's about showing our employees that we want them to do the right thing by our customers."
What's Scott Kirby's favorite book? How about advice he'd give to his 30-year-old self? I got to have a fun chat with him in a "rapid-fire round" when I interviewed him recently.

I had the privilege to host a 1-1 interview with the CEO of United Airline…https://t.co/MrPn5vZ8Ay

— SimpliFlying (@SimpliFlying) May 20, 2021
Showing empathy 
Doing right by customers during the pandemic was clearly important to WestJet's CEO Ed Sims too, as WestJet became the first Canadian carrier to offer COVID-19-related refunds, months before government support was issued to help airlines do so. But in his interview, Sims acknowledged that doing right by staff was more difficult, especially when so many had to leave the company as a result of the virus. 
Sims believes the pandemic forced him to measure his success differently. "In this organization's history of over 25 years, we've only had six unprofitable quarters and five of them have been during my three years as CEO. The only way you can measure yourself in such an unpredictable and unquantifiable environment is whether you've been true to your values, and I like to think that I have." Two of Sims' values are "to be authentic in communication," and "to remain humble." He's demonstrated both of these qualities in what he estimates must be hundreds of public messages on LinkedIn, personally thanking WestJet's employees who lost their jobs for their commitment during their time with the carrier.  
Avoiding hierarchy 
Tony Douglas, Etihad's CEO, also remains humble. During his interview, he said, "There's no copyright on bright ideas. They come big and small and from anywhere and everywhere." Douglas was keen to communicate that Etihad isn't a hierarchical organization, but "a family," a sentiment echoed by the other airline CEOs. 
Giving staff space
When it comes to employee relations, Scoot's CEO Campbell Wilson has the benefit of hindsight, as it's his second stint at the head of the airline. His advice to his 35-year-old-self is to "set clear goals for people, make sure they have the right resources … and then get out of the way. I think too often as leaders we micro-manage and worry about whether people need our assistance. It's an old adage but very true: you reap what you sow."
Together with their employees, it certainly seems as though all of these airlines are sowing the seeds for a successful comeback following COVID-19.