Is Boom's 'magic' sustainability solution too good to be true?
Last Summer, Dan Rutherford, the shipping and aviation director of the International Council on Clean Transportation sent out the following tweet:
"Honest question: if GM said that it was building a new Hummer that would be carbon neutral by burning gasoline sucked from the air, would anyone believe it?"
Rutherford's tweet wasn't meant to be a hypothetical question, he was specifically referring to Boom Supersonic teaming up with new sustainable aviation fuel company Prometheus, which quite literally claims to be able to turn air (or CO2) into commercial fuels.
Boom Supersonic has of course received a lot of positive PR over the past year, to a large extent helped by United coming on board as a launch customer.
As well as claiming to cut the trans-pacific and trans-atlantic routes from the US down to 3-4 hours through new Supersonic aircraft,  Boom has put its sustainability credentials front and center of its overall offering. 
Just this week for example, trade magazine Autoevolution ran a piece titled "World's First Supersonic Commercial Airliner Running on SAF, Closer to Certification."
So do Boom's 'green' claims stack up?
Rutherford, who is a frequent critic of Boom, claims they don't.  His criticisms essentially boil down to three points.
First of all, he makes the claim that Supersonic travel is inherently environmentally unfriendly, resulting in a much higher per passenger CO2 footprint compared to subsonic aircraft.  
Secondly, right now, there is not enough SAF to really go around, and in a Vox article he questioned whether this resource should be diverted to other aircraft.  
Finally, and most crucially there is the question of whether Boom's SAF partner Prometheus can actually do what it claims to do.
Here Rutherford (along with other commentators in this space) has at times called it unproven 'magic' technology and an example of how "airline net zero targets" are a "gateway to bullshit."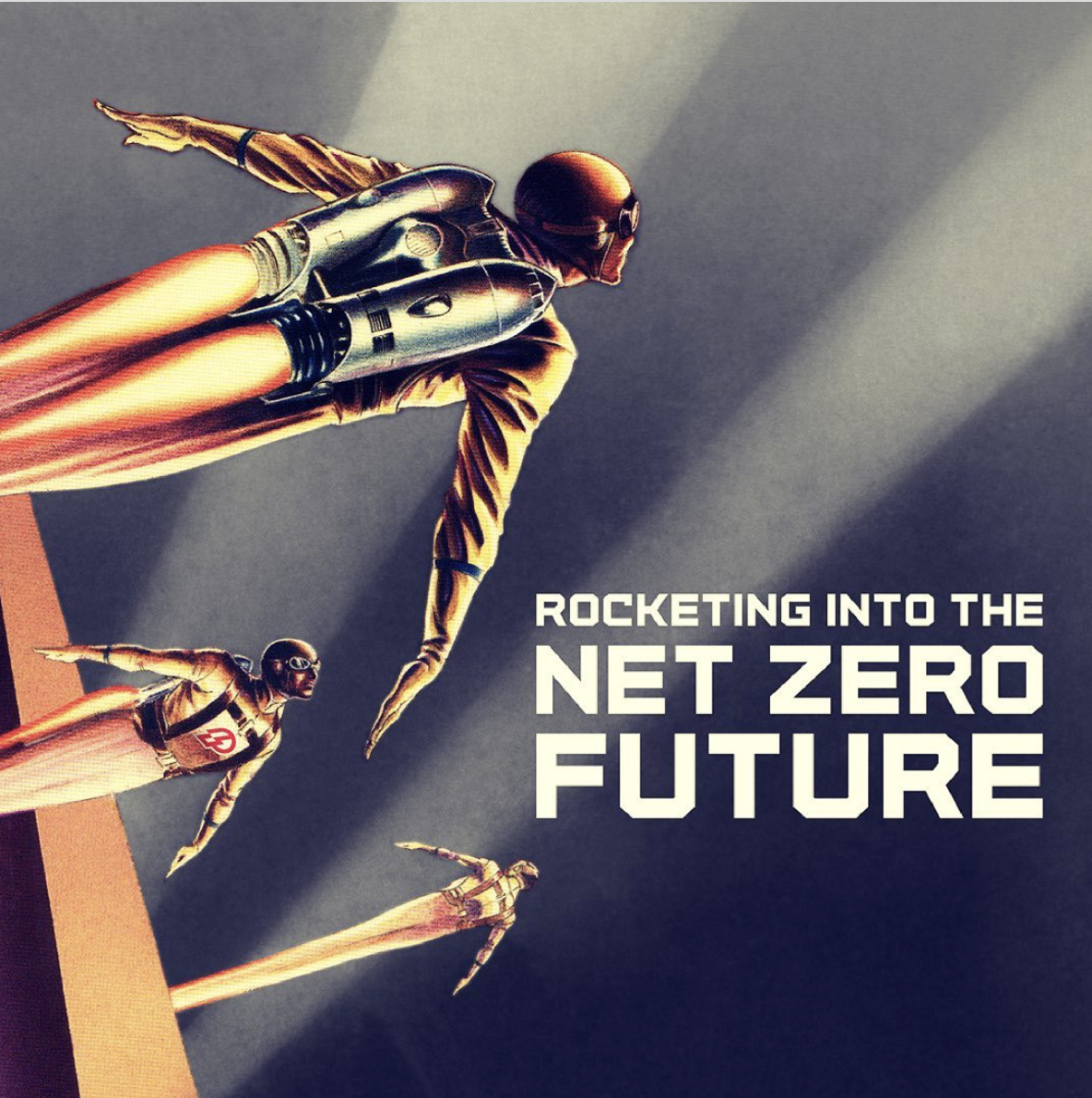 So who is right?  At first sight, the claim on the Prometheus website and the retro comic book graphics it uses in its marketing do give off the air of magic technology.
But once you dig deeper, Prometheus does have some serious credentials, and most importantly backers. For example, last year BMW i Ventures announced a $12.5 million investment in the company.  This was followed by shipping giant Maersk, which likewise came on board as an investor in September. These are serious industry players who, while willing to take a punt on unicorn style ventures, won't invest without doing some homework first.
Then there is the fact that while Overture, Boom's first supersonic jet, is meant to be in production by 2025, Overture won't be flying commercially until at least 2029, giving plenty of time for Prometheus's solution to become commercially viable.
Finally, having made so much out of sustainable flying, it's difficult to see how Boom could credibly reverse course now.
Most recently for example,  Boom Supersonic launched a 'Sustainable Travel Forum', with the aim of exchanging ideas on how air travel can be decarbonised.  Members include representatives from Tourism Australia, American Express Global Travel, Rolls Royce, United Airlines as well as Prometheus.
Many environmental campaigners are instinctively  aggrieved at the idea of supersonic jets flying (what they perceive to be) rich people around at a time when they've seen the pandemic as a chance for societies to cut down on air travel as a whole.
However, when you look at the facts of what Boom is actually doing, there is actually a lot of substance there, and other aviation companies could learn from both the messaging and the level of detail that they employ.