The news from the USA shows testing before travel is becoming the default
An increasing number of countries are requiring a PCR test before you fly, with a negative test certificate presented at check-in.  We expect this to now be the norm, and to be with us certainly for the medium term.
The UAE asked for tests quite early on in August, a number of European countries such as Spain joined at the end of last year in making this a requirement, while this month both Canada and the UK added a test on top of (especially in the case of Canada) their already tough COVID border controls.
The latest two countries to mandate a test are the Republic of Ireland and, most notably, the United States.
Starting this Saturday, all travelers flying into the Republic of Ireland will need a negative COVID-19 test taken 72 hours before departure.  In addition, mainland Britain and South Africa arrivals will need to continue to quarantine for 14 days, even if a second test comes out negative.
Meanwhile the CDC has said that all travelers to the USA will need a test from January 26th.
Quoted in USA Today CDC Director Robert R. Redfield said "Testing does not eliminate all risk, but when combined with a period of staying at home and everyday precautions like wearing masks and social distancing, it can make travel safer, healthier, and more responsible by reducing spread on planes, in airports and at destinations." The CDC says that airlines are to refuse boarding to anyone who hasn't taken a test.
USA Today points out that this presents a challenge to vacation goers who may have booked breaks in the Caribbean and Mexico.  They will now be 'scrambling' to find a place where they can take a test, with some places simply not having the necessary lab capacity.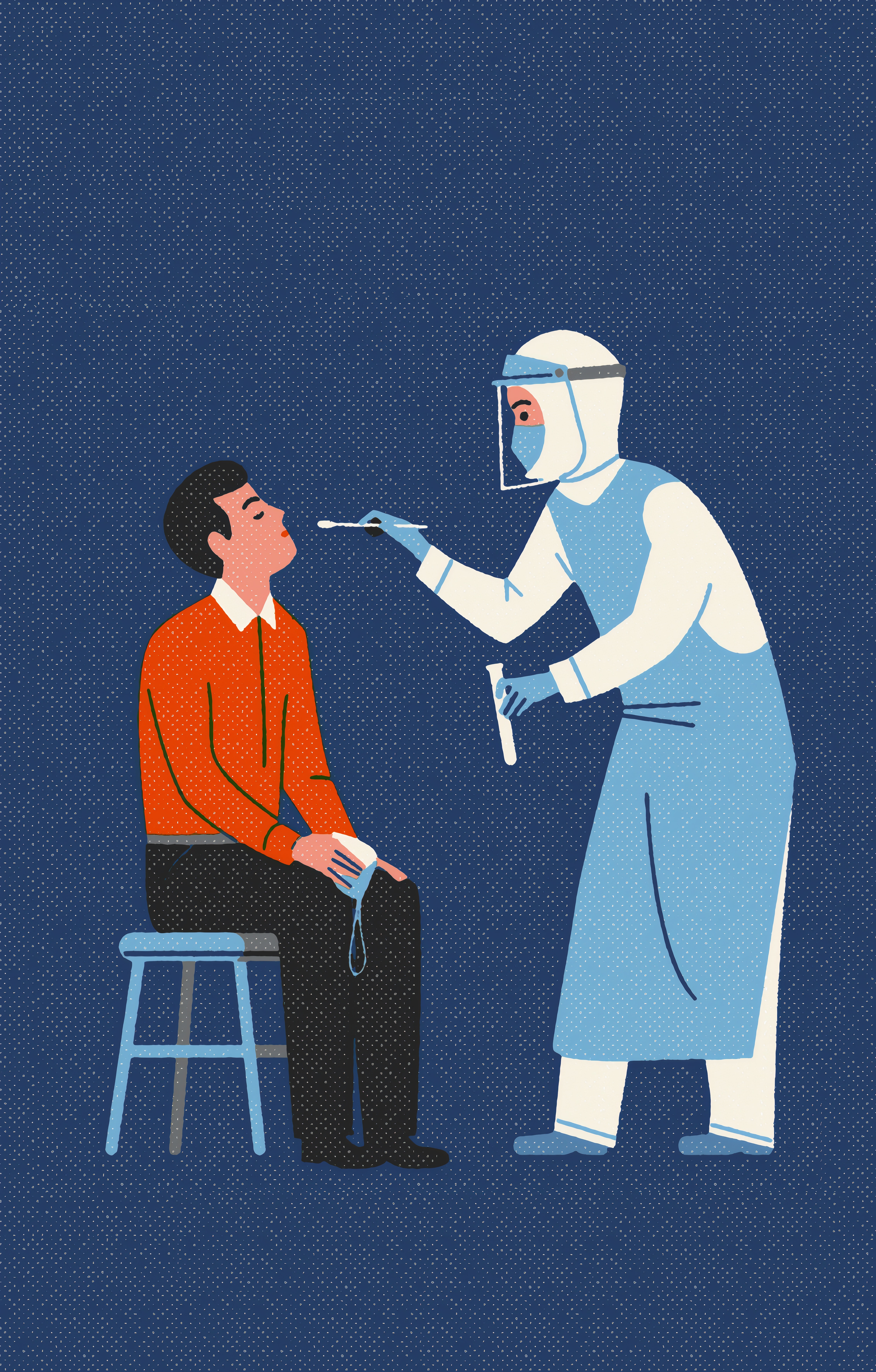 As we've said before, our belief is that these stringent test before travel requirements are with us for the medium term, while some form of pandemic control with testing will be with us long term.
The reasons are as follows:
1- Depending on the vaccine roll-out, the hope is that lock downs start getting relaxed in the Northern Hemisphere spring.  However, we expect travel restrictions will be the last to be relaxed, after retail and hospitality.  The reason for that is that the notion of 'travel spreads disease' is starting to be accepted by large parts of the public (see separate blog post), resulting in pressure on policy makers to be 'tough' when it comes to COVID border controls.
2 – By the Northern hemisphere Summer we are unlikely to be in a position where a critical mass of the population has been vaccinated to reach so-called 'herd immunity.'
Some countries, like Israel and the UAE, will get there relatively quickly, but in European countries the expectation is that we will reach that point in the Autumn, for example the realistic prediction for Ireland is November.
Meanwhile it is the adult population currently being vaccinated, children for now are not receiving vaccines.
3 – As we've said in previous articles, we are likely to see a 'vaccine hierarchy' where different vaccines are treated differently for entry requirements.
This comes as fairly disappointing news was released about the Sinovac vaccine, at having (so far in preliminary results) only 50.4% efficacy, barely enough to get regulatory approval.  That's important as the Sinovac vaccine has been bought by a lot of developing countries, because of its price and storage abilities.  It's also been bought by Singapore, leading its Health Minister to advise residents against asking for this or that 'brand' of vaccine.
(The Sinovac vaccine is different from Sinopharm, which is being rolled out in Bahrain and the UAE and has close to 80% efficacy).
4 – Vaccines prevent disease, we don't yet know to what extent they prevent transmission.  There are calls from both Australia and New Zealand not to loosen border controls until transmission has been stopped.
Fortunately, COVID testing has progressed a lot since March, and is likely to move on more over the next six months.
Having said that, for now Governments are defaulting to asking for PCR tests.  Though other molecular tests such as RT-LAMP show promise, authorities tend to stick with the obvious and easy solution (note, Canada is one country accepting RT-LAMP tests).
Finally, some good news from Israel about the effectiveness of vaccines.  Israel is something of a global test case, having both vaccinated 20%+ of the population, and rolling out 'green' vaccination passports good for (among other things) travel.
Initial data shows that the first Pfizer-BioNTech dose has succeeded in cutting infection rates among those who received it by 50%.  Like the other vaccines, Pfizer-BioNTech works in two doses.
However, Johnson & Johnson subsidiary Janssen is expected to seek regulatory approval for its single dose vaccine in Q1.  Latest reports suggest that production is behind schedule, but according to CNN, Operation Warp Speed's lead manufacturing adviser Dr. Carlo de Notaristefani hopes Janssen will be able to be back on track by March.
As one partner airline said to us yesterday, the conclusion from all this is that if you want to save the all important Summer season, you need to start investing in a testing infrastructure now.
If you have any comments on this article, or would like to discuss testing in general, please email me – dirk AT simpliflying.com