The rise of the Connected Traveler, spurred by the constantly increasing availability of an Internet connection and ever more powerful portable devices (such as smartphones and tablets) is starting to revolutionize the relationship between airlines and travelers.
The Connected Traveler Lifecycle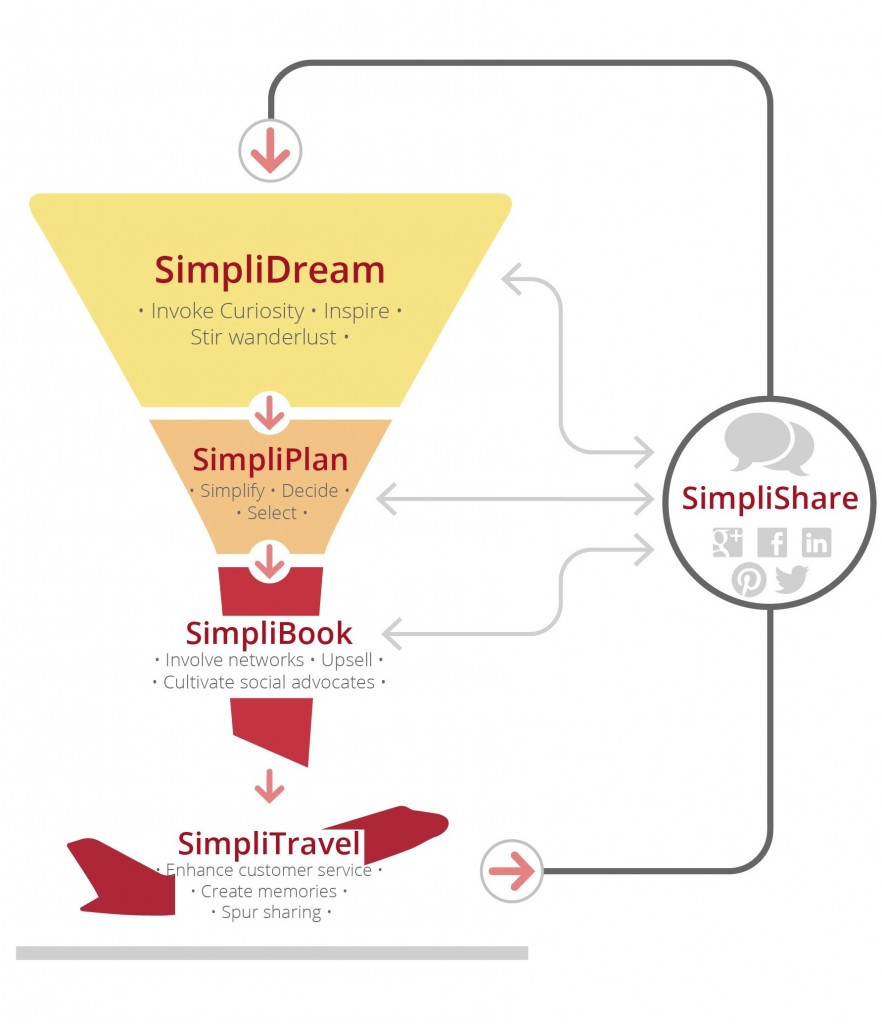 Many travelers, and especially the valuable business travelers, can be seen travelling with all sorts of "connected" devices ranging smartphones to tablets to laptops to even Android-powered cameras. Different types of travelers will, of course, prefer different devices but almost all of them will have one device in common, a smartphone.  Given this simple fact, it is not hard to see why airlines are rushing to create new apps to engage travelers. 

Back in October 2011 we published a very  popular Top 10 case-pack on the best mobile apps available at the time. But since then things have evolved considerably and we felt it necessary to take a fresh look at this constantly evolving field. 
Two different paths 
While analyzing the latest developments in this field, we have found that airlines seems to be acting on two major strategic lines, one focused more on the practical aspect of the trip and the other on creating brand associations and inspiring people to travel. Apps focusing on the practical side will typically have higher usage figures as they offer users much-needed support and information during the trip and also provide essentials like mobile boarding passes or live flight status updates. On the other hand however, the little data available on the quirkier and more brand focused apps seems to suggest that these may actually be more profitable as they inspire people to travel by engaging them while they have not yet made a decision to travel (the SimpliDream stage). 
Overall though, even the most "traditional" apps are starting to include some elements of growing trends such as integration with social networks, a focus on location-specific content and thinking beyond the traditional search-book-fly cycle to the full Connected Traveler Lifecycle.