Vote for the SimpliFlying Hero of March 2012: KLM vs Estonian Air vs SAS
Update: Voting is now closed. Tero Taskila of Estonian Air won by a landslide. Look out for a full feature on his leadership at Estonian Air very soon!
———–
Two months into the year and we've already had a venerable roster of social-media stars from airlines fight it out for our monthly Heroes award. Last month's SimpliFlying Hero – Mohd Hisham from Malaysia Airlines – had many wonderful tidbits about how his team at MAS functions and how they "do" social media at MAS. You can read it here if you haven't done so already.
Let's cut to the chase, then. We're ready for another round of voting – and I'm assuming you're all familiar with this year's revamped SimpliFlying Heroes initiative. We're nominating three distinguished people from three airlines that have gained a formidable reputation as social media stars. Voting is open to all – and will close in 7 days from now (ie, Tuesday 13th March, 12 pm Pacific Time). Winners, as usual, will get a Certificate of Appreciation from SimpliFlying, an extended profile on our site and a shot at a wildcard entry into this year's SimpliFlying Social Media Awards.
This time around you'll notice that SAS has received a re-nomination. This is in keeping with what we promised previously – those who do not win for a particular month will get another shot at the title in subsequent months. SAS was chosen randomly in a ballot that had the 4 second- and third-best airlines (two each) from the previous months. Let's hope they make this round count.
Here are this month's nominees. May the best airline win!
Tero Taskila, Estonian Air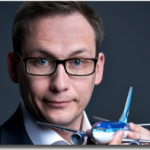 It might not be an overstatement to say that Estonian Air has been one of social media's great success stories. A small airline (less than 10 planes), they really punch above their weight. Last year, their social media loyalty program – the first of its kind in the world! – was launched to great success and has won numerous awards, including one in which it defeated Southwest. What's impressive is that for an airline that flies about 800,000 passengers a year, its loyalty program received over a million impressions in the first 10 days of its launch. And what's more, they're not resting on their laurels. As Tero revealed in an exclusive interview with SimpliFlying earlier this year, their airline has grand plans for the future!
Jan van Helden & Chris van Erp, KLM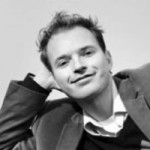 For the first time ever, we have two nominees. KLM is becoming something of an unbeatable on social media, spouting campaign after great campaign, each of which does an excellent job of driving engagement and loyalty.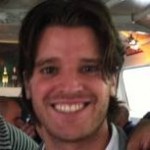 However, their latest Meet and Seat social-seating initiative is truly revolutionary and potentially game-changing in terms of how it could change people's plane travel experience.For leading Meet and Seat from its inception to development and now implementation, we're nominating Jan and Chris because of their equally inestimable contribution to it.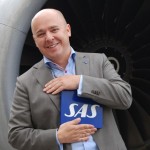 SAS is one of the most active airlines in social media and has distinguished itself for initiatives like the crowdsourcing of new routes, their excellent customer service on Facebook and for being one of the most active airlines on the latest big boy in the social arena: Google Plus. And Christian has not only personally led the social media team at SAS, but also has a tattoo to prove it!