[eBook] Wisdom Quotes on Marketing to the Connected Traveler
All in One Book – 42 wisdom quotes, 10 key statistics
If there is one book that all aviation marketers should read in 2013, it is 'Marketing to the Connected Traveler'.
A compilation of wisdom quotes from 42 of the world's top executives − this is the first time that so many top executives have spoken out about their marketing approach in this age of the Connected Traveler.
From 2012 to 2013 – Insights from Top Aviation Executives
In 'Marketing to the Connected Traveler', we invited high-level global executives to share on their lessons learnt in 2012 and their plans for 2013. To name a few, the coveted list of executives in our book of quotes include:
Azran Osman-Rani, CEO, AirAsiaX
Tero Taskila, Ex-CEO, Estonian Air
François Bouteiller, CEO, Nasair
Eugene Barry, Senior Vice President, Commercial Unit, Dubai Airports
Annegret Reinhardt-Lehmann, Senior Vice President, Passenger Experience Management, Frankfurt Airport
Peter Spurway, Vice President, Corporate Communications and Airport Experience, Halifax Stanfield International Airport
Jeff Cacy, Managing Director, Airline Marketing Services, Boeing
Patrick Baudis, Vice President Marketing, Latin America & Caribbean, Airbus
Patrick Hanlon, CEO, Thinktopia
Gary Leopold,President and CEO, ISM Travel and Lifestyle Marketing (Emirates' agency in the Americas)
This eBook also shares key statistics from SimpliFlying Airline and Airport Social Media Outlook 2012/ 2013 surveys, concerning how airlines and airports dedicate resources to engaging the Connected Traveler of today.
'Marketing to the Connected Traveler' contains all the essence on airline and airport customer engagement in 52 quotes and statistics − one for each week in 2013. Please enjoy the eBook by downloading from below!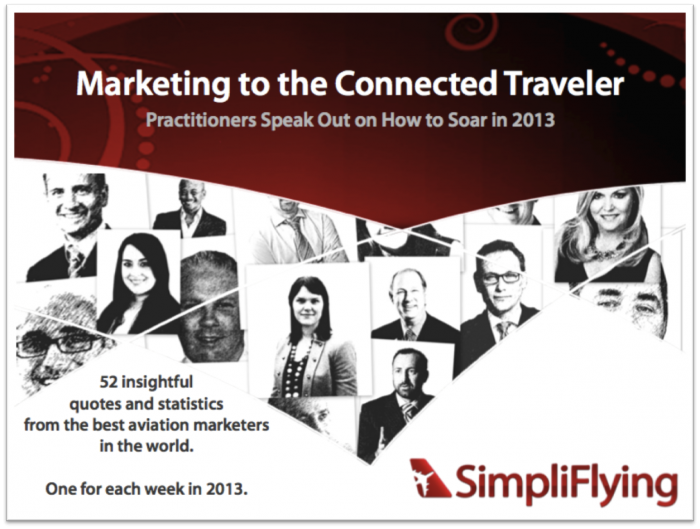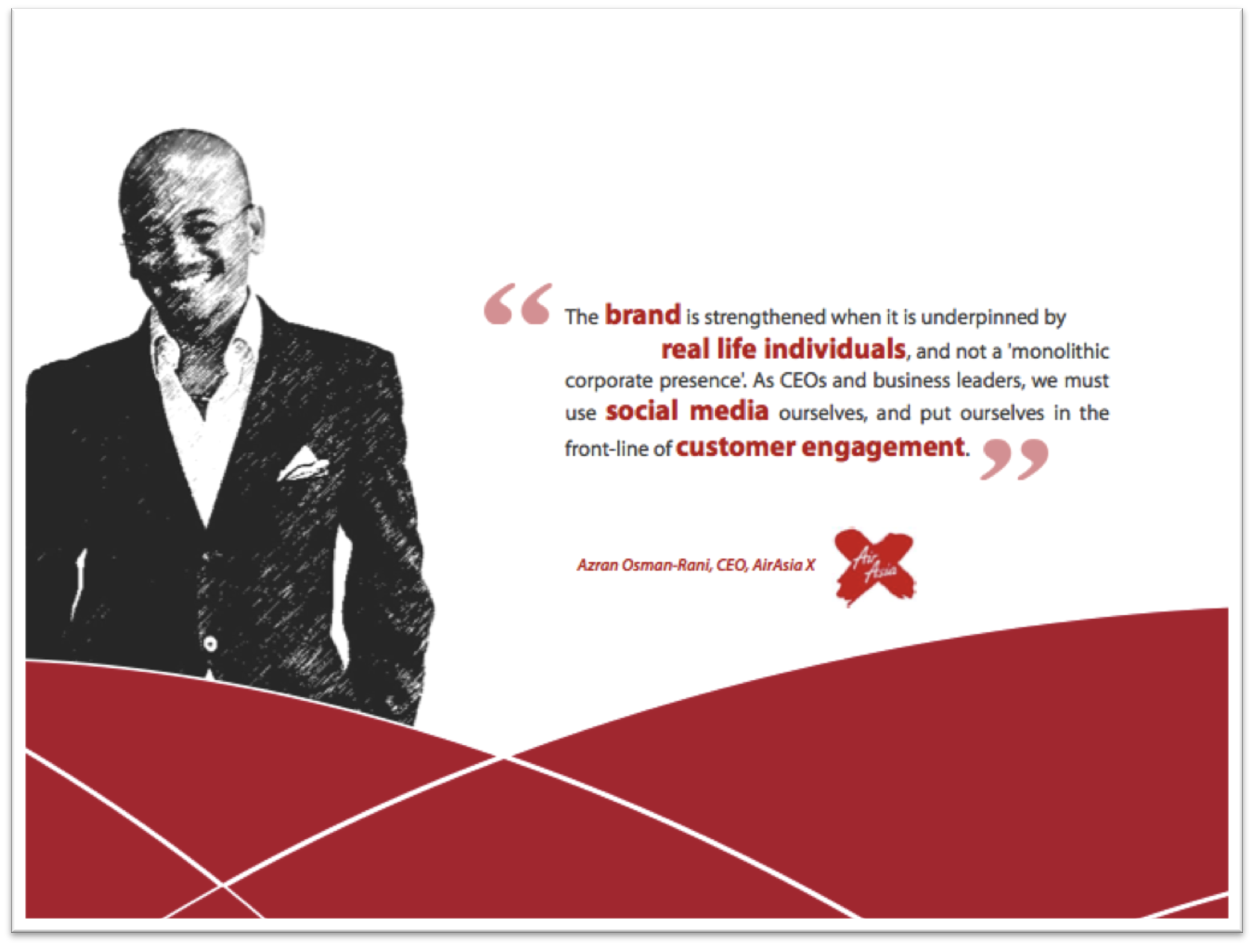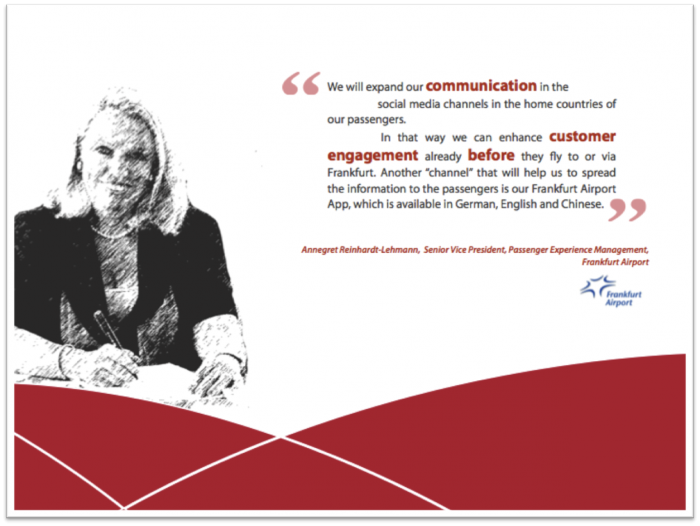 Click here to download the free ebook of wisdom quotes from the best aviation marketers.
For more information, please feel free to email us at letstalk@simpliflying.com
[push h="15″]