Work with the world's only aviation marketing magazine
We've produced this short guide about Airline Marketing Monthly, looking at who we reach, what we cover, and how you can work with us. 
What's Airline Marketing Monthly?
Airline Marketing Monthly is the world's only aviation marketing trade magazine.
Who reads it
We have between 6000-8000 readers per issue.  From our own database, we know that just over a third are in the Americas, a similar number are in the EMEA region, and just over a quarter are in Asia-Pacific.
Just over half of our database is made up of in-house airline professionals. We also have significant numbers of readers from airports, online travel companies, academia, and advertising agencies.
How long has it been going for?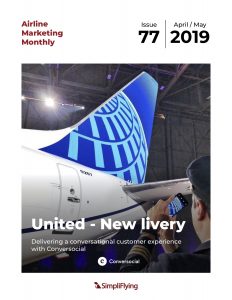 For over five years in various guises.  It started as a subscriber only research report in response to a request from an airline which wanted intelligence about industry marketing campaigns.
We switched to a subscriber only magazine in March 2017, and then a free magazine this year – which increased our readership more than 20x.
How do readers find it?
In three ways:
1 – We have a 6000 strong database
2 – We publicise the magazine to our 25,000 social media fans, and on our blog
3 – Some readers discover it on Issuu, the digital newsstand we use
Do you run advertising?
We don't run conventional ads.  We made a conscious decision not to, for quality control purposes.  Instead, we work with brands on sponsored guides and sections, which are a mix of editorial and sponsored content.
How do these guides work?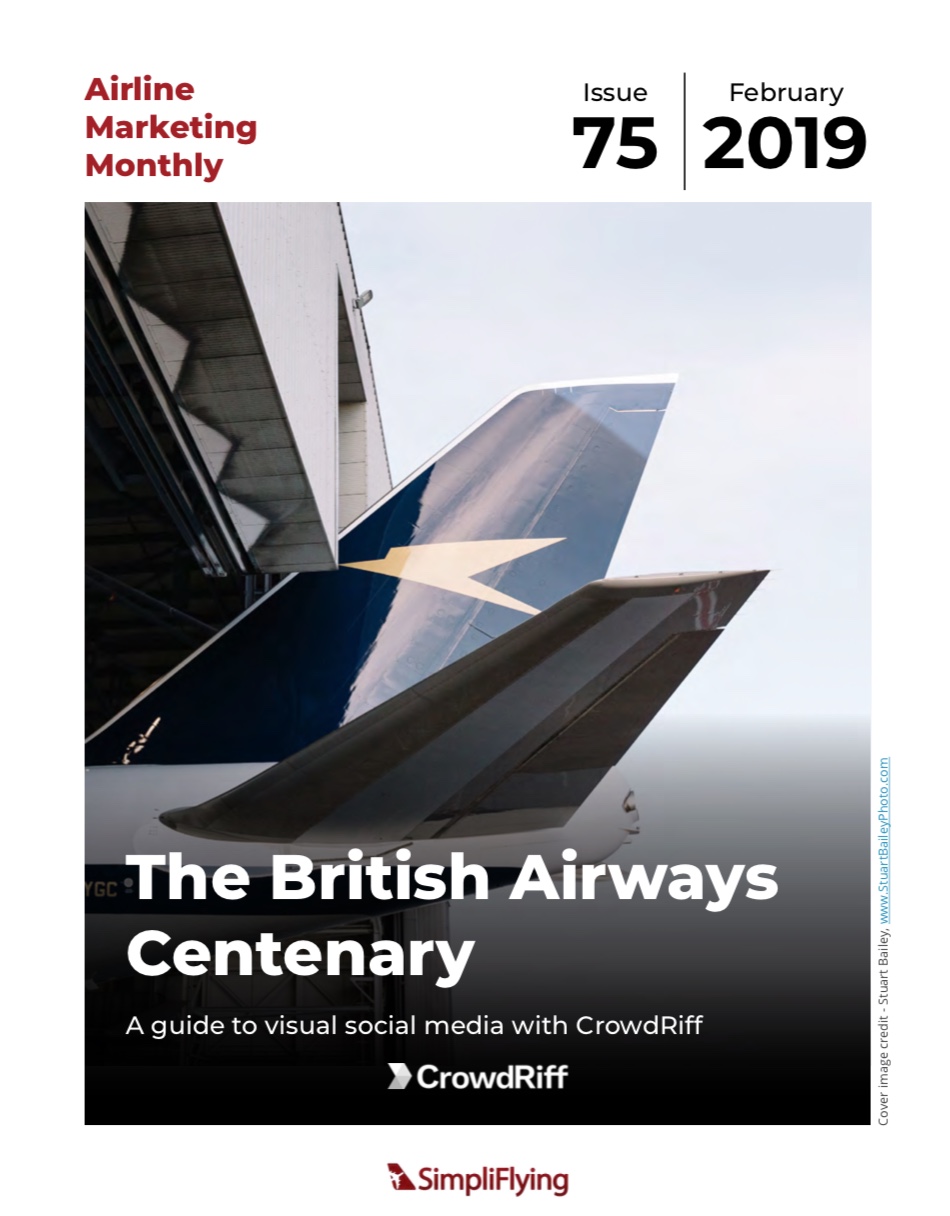 We publish a guide within the magazine on a topic both relevant to your business, and of interest to our readers.  That guide is co-branded and has by-lined articles from you (we can write these for you), and editorial we write.
What are the benefits?
1 – Significant branding – A mention on our front cover, and on the inside section
2 – Exclusivity – You don't compete with 20 other ads.  This is a much richer experience, both for the brand and our readers
3 – Social media, email database and blog support
4 – Original content, a magazine within a magazine, that you can use as you like.
5 – Shut out your competitors.  Once we've covered a topic, we don't do so again for the year.
How much work would be involved on my part?
Very little, unless you want there to be.  We agree the topic and general themes with you, and write the copy.
How can I find out more?
Email Dirk Singer – dirk AT SimpliFlying.com