We've produced this short guide about AMM Magazine, looking at who we reach, what we cover, and how you can work with us. 
Summary of the opportunity
Receive 16 pages of original copy that positions you as a thought leader with solutions that help airlines and airports worldwide.  We do the work and  you can use this as you wish.  We put it inside AMM, so it works as a magazine within the magazine.
Your logo is on the front page, and we send it out to our 6000+ strong database of aviation insiders.  Each monthly sponsorship is exclusive, there are no ads within the magazine competing for attention.
See the July 2022 issue for an example of how this works.
The only magazine of its kind in the world
AMM is the world's only aviation marketing trade magazine.
We cover aviation  marketing and sustainability
Our main focus was previously airport and airline marketing campaigns.  We know that our readers used us to get ideas for their own projects and to benchmark themselves against competitors.  Since 2019 we have also have a heavy focus on sustainability, especially as sustainable aviation is as much a communications as a scientific / technical challenge.
Up to 8000 readers an issue
We have on average of 6000-8000 readers per issue.  From our own database, we know that just over a third are in the Americas, a similar number are in the EMEA region, and just over a quarter are in Asia-Pacific.
Just over half of our database is made up of in-house airline professionals. We also have significant numbers of readers from airports, online travel companies, academia, and advertising agencies.
We have been going for seven years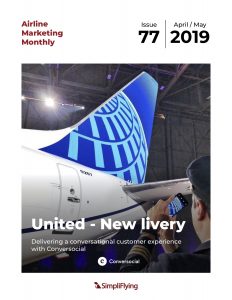 For over seven years in various forms.  It started as a subscriber only research report in response to a request from an airline which wanted intelligence about industry marketing campaigns.
We switched to a subscriber only magazine in March 2017, and then a free magazine in 2019.  AMM is now the only publication of its kind in the world
An engaged database of industry insiders
In three ways:
1 – We have a 6000 strong database
2 – We publicise the magazine to our 25,000 social media fans, and on our blog
3 – Some readers discover it on Issuu, the digital newsstand we use
A partnership model, instead of advertising
We don't run conventional ads.  We made a conscious decision not to, for quality control purposes.  Instead, we work with brands on sponsored guides and sections, which are a mix of editorial and sponsored content.
One partner per issue, on an exclusive basis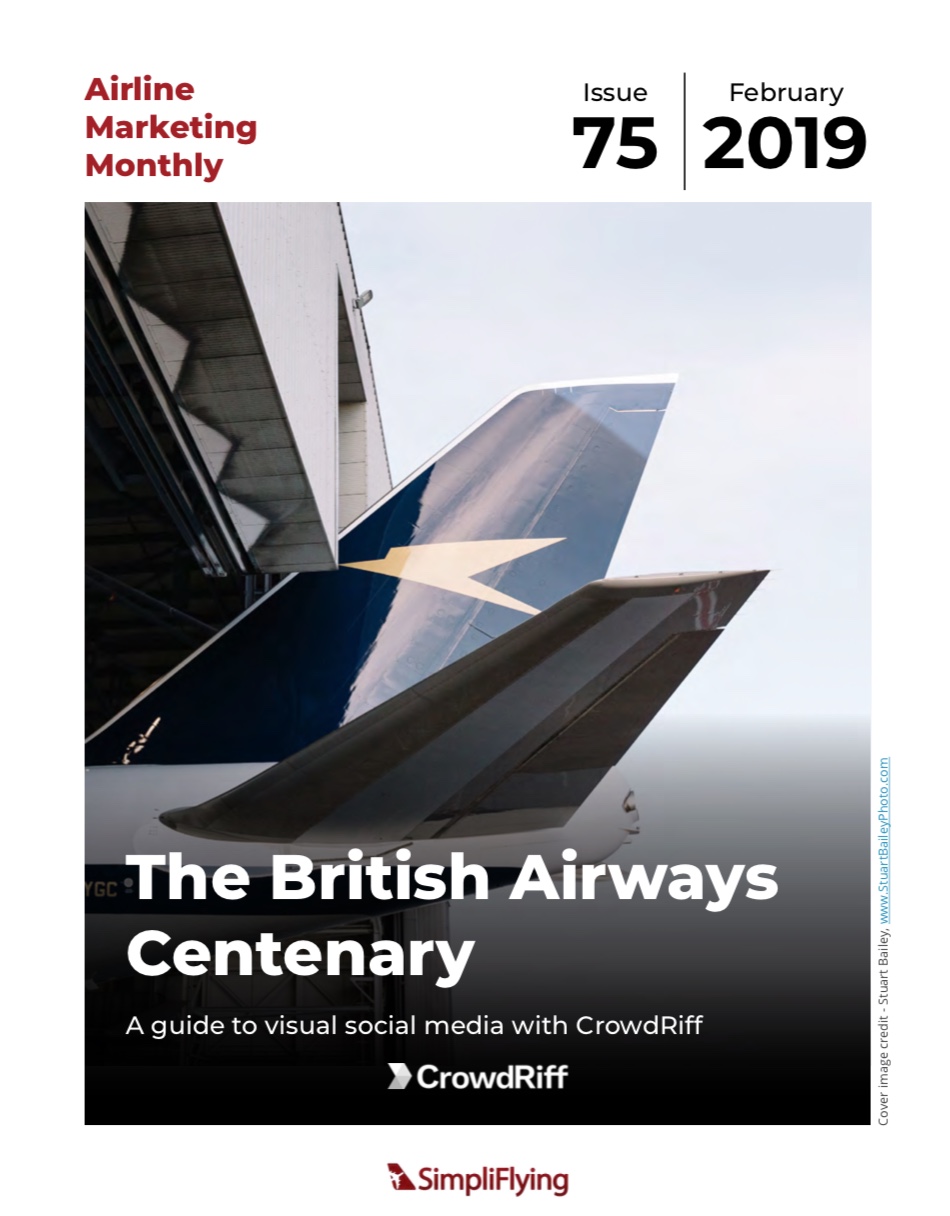 We publish a guide within the magazine on a topic both relevant to your business, and of interest to our readers.  That guide is co-branded and has by-lined articles from you (we can write these for you), and editorial we write.
Benefits include original content you can use
1 – Significant branding – A mention on our front cover, and on the inside section
2 – Exclusivity – You don't compete with 20 other ads.  This is a much richer experience, both for the brand and our readers
3 – Social media, email database and blog support
4 – Original content, a magazine within a magazine, that you can use as you like.
5 – Shut out your competitors.  Once we've covered a topic, we don't do so again for the year.
We do the work for you
We agree the topic and general themes with you, and write the copy.
How can I find out more?
Email Dirk Singer – dirk AT SimpliFlying.com