COVID-19 testing in aviation: six solutions you will likely encounter on your next flight
Since we started the SimpliFlying Launchpad back in June, 18 residents have come through. The sanitisation and biosafety efforts were Step 1 in restoring confidence in air travel. Now in the absence of a vaccine, reliable testing before departure becomes a critical step 2 (we discuss these and step 3 in this short video).
We believe that every airline and airport with international operations will need to put in place a testing strategy by the end of the year – Shashank Nigam
Hence the razor-sharp focus of our next Demo Day. For our 4th SimpliFlying Launchpad cohort on COVID-19 Testing, we have shortlisted six promising solutions around the testing ecosystem that are already shaping the future of travel. Let's take a look at who the Launchpad finalists are.
Airside — Digital Identity with Health Passport
Airside is the perfect partner for those travel companies that are looking for solutions that enable touchless, biometric technology or are requiring travel-based health records like a COVID test upon departure and arrival.
What makes them unique? First of all, it is completely user-controlled so it's up to the user to decide with whom, why and for how long to share their data. Moreover, it is interoperable, tech agnostic and built with a standards-based approach meaning that any travel provider can adopt their solution easily. Using Airside's proprietary, the decentralized architecture allows brands to scale to the full capacity.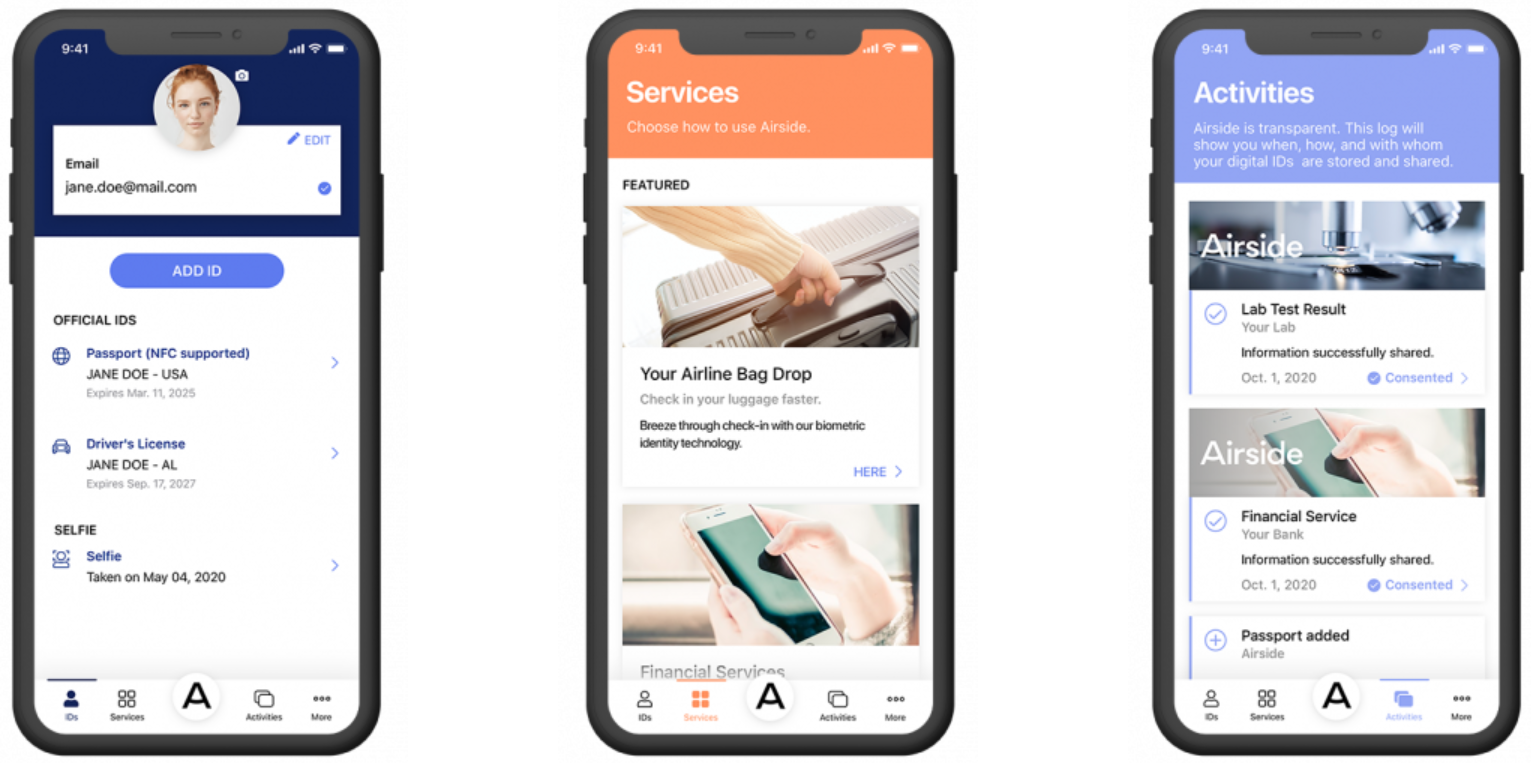 EPAM Systems — Application that stores an individual's test
EPAM Systems provides the air travel industry with a solution that helps to restore passenger confidence and re-establish a decent travel experience. It is a publicly listed technology company that has over 27 years of expertise in developing scalable, robust solutions. Now, they have built 'Immunization Pass' with future-proofing in mind. This solution can be white-labelled and offered as a platform service for the clients while EPAM will manage the backend of the technology.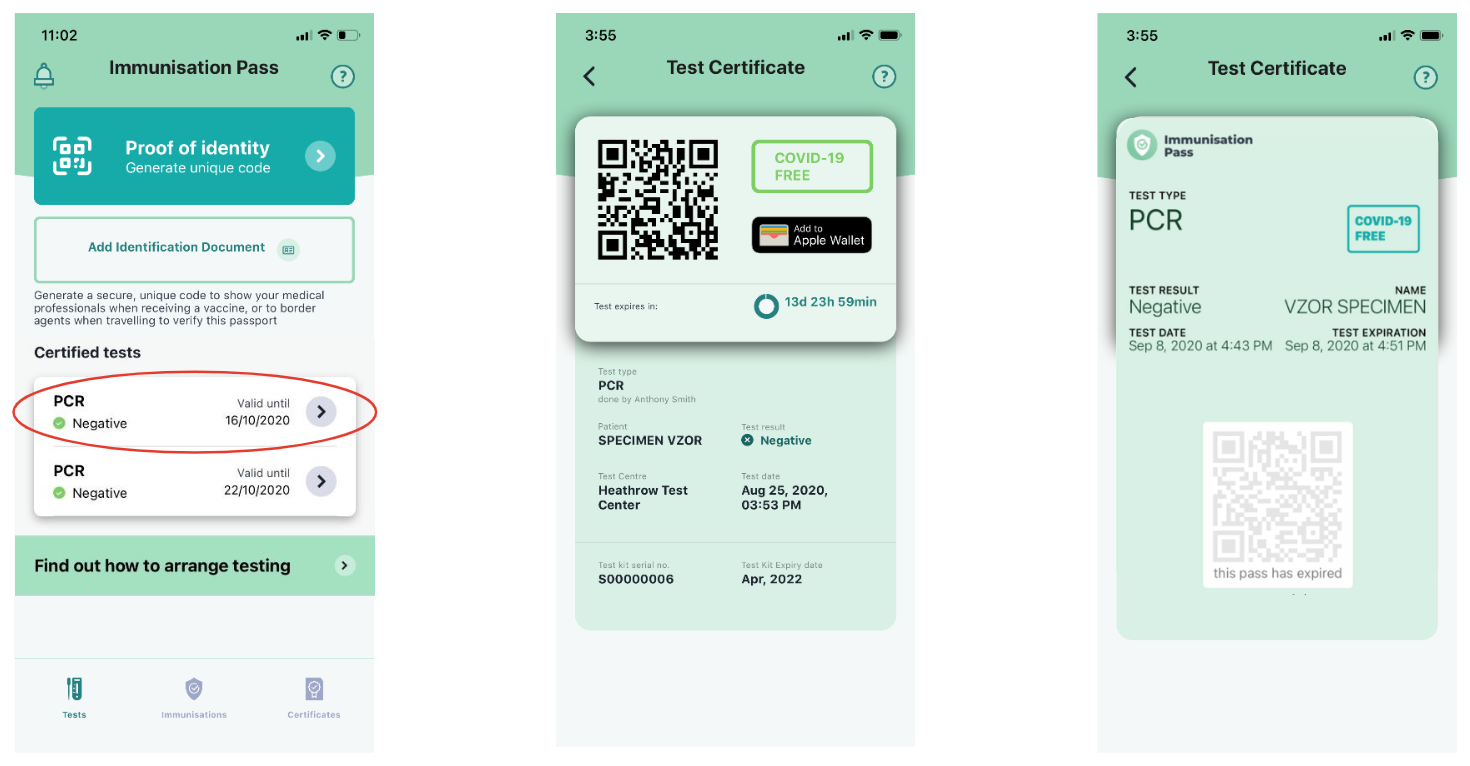 Medicus AI — Digital Solution for Passenger Rapid Testing
Medicus AI is a digital health company with a large medical team working on their digital products. Now their goal is to solve the challenge in the management of the testing process and result delivery. They have created a test-agnostic digital solution so airlines and airports can choose any test they wish to implement. The solution is customisable to fit the airline/airport's workflow and user journey allowing them to seamlessly connect the dots between the passengers, the doctor, the airline, and the check-in process.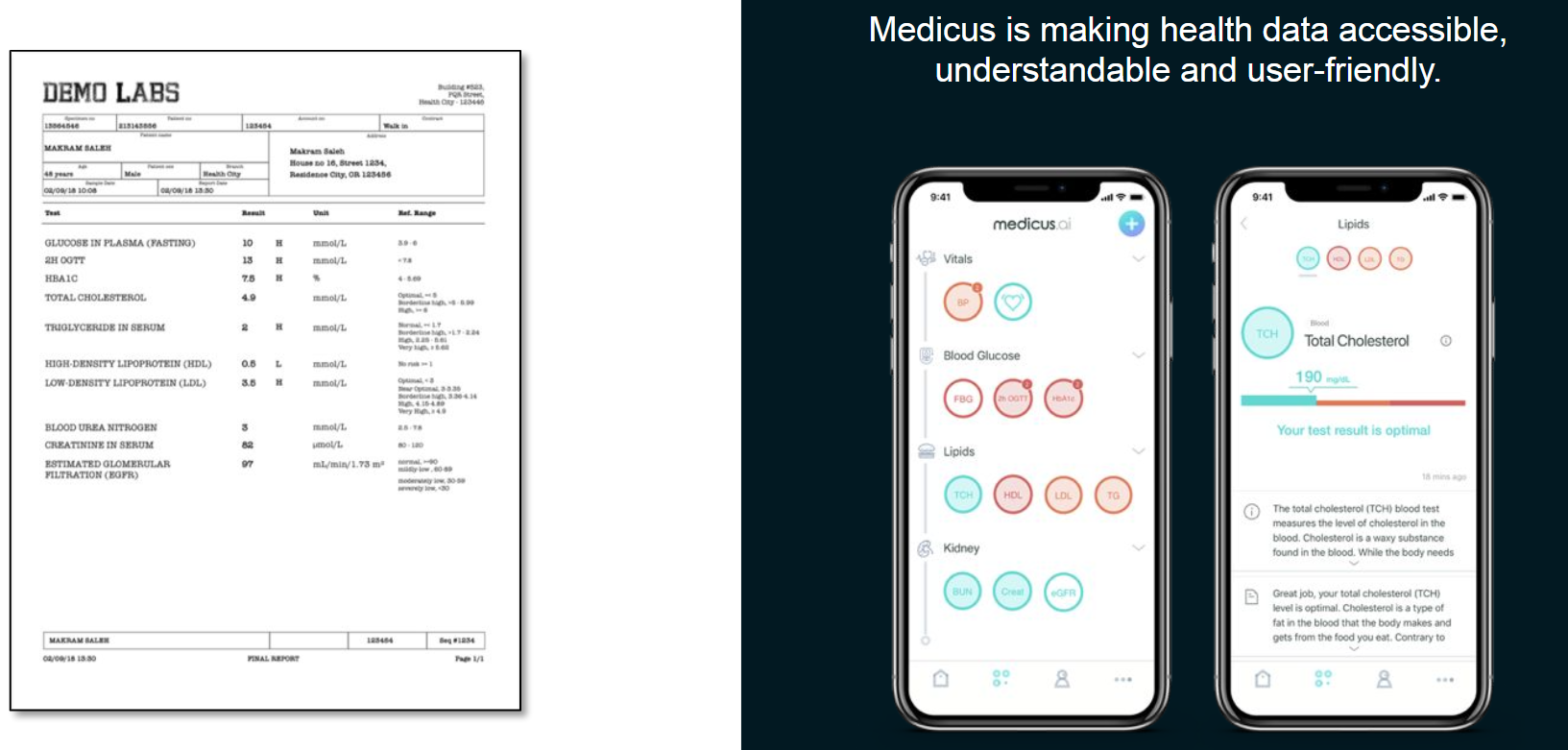 GeneMe — Accurate, Rapid COVID-19 Testing Solution
GeneMe has created FRANKD: a rapid and highly accurate test kit for COVID-19. FRANKD's patented technology streamlines the testing process to make it faster, simpler and much cheaper than standard laboratory-based RT-PCR tests. The test process takes 30-minutes or less to complete, about 60-minutes faster than standard RT-PCR tests. FRANKD is also highly specific and sensitive. In independent laboratory tests, GeneMe solution has been shown to be 100% specific to COVID-19 and 97% sensitive. FRANKD is a LAMP (Loop-Mediated Isothermal Amplification) reaction test.
Genomtec — Rapid genetic RT-LAMP SARS-CoV-2 test
The solution of Genomtec gives all parties involved (passengers, airports. airlines and the public in general) precise medical-grade diagnosis of SARS-CoV-2 infection status, allowing for high throughput testing everyone who enters the airport "clean zone" in an inexpensive way, with diagnostic confidence. Proprietary molecular reagents and superb diagnostic properties of LAMP kits/assays make the company very unique in the COVID-19 testing market. The company since its inception in late 2016 works only in the space of isothermal nucleic acid amplification, i.e. LAMP.
FutureCast — 
COVID-19 end-to-end RT-PCR testing solution
Health_ux is a novel initiative by FutureCast providing access to groundbreaking healthcare and technologies for public safety. They are offering a set of technologies in an end-to-end value chain, with the next generation of PCR testing.
These are some of the most promising technologies that will ensure that travel becomes safer than it has ever been. One thing is for sure, air travel will not be the same as we knew it before the coronavirus hit us. So be prepared to see some of these new solutions the next time you travel.
---
Meanwhile, to see these technologies in action, sign up here to be a Corporate Partner if you are an airline or an airport. Or get in touch with us directly to arrange 1-1 meetings with any of the startups listed above.