SimpliFlying Launchpad: Touchless Travel Demo Day Summary
Last Thursday, SimpliFlying Launchpad successfully completed its second demo day, in which 5 companies presented their solutions to over 30 corporate partners, consisting mostly of airlines and airports. We received 23 applications and boiled it down to 5 finalist, who's touchless solutions will help kick start travel in the age of COVID-19.
Check out the stats in this infographic: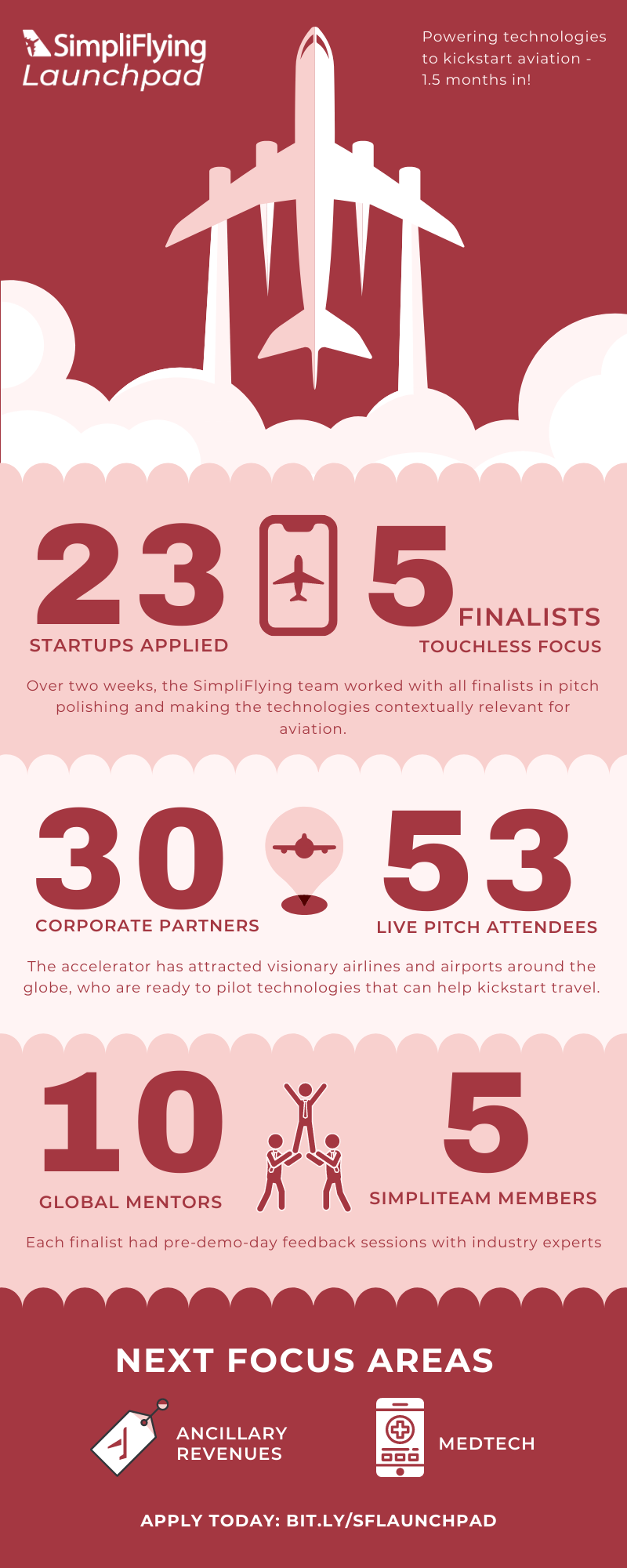 The solutions range from touchless self-service kiosk to electronic bag tags and even, digital health passports! If you haven't already, you should check out our brief video summary of the demo day, so you can get a taste for what it is like to be a part of it.
In addition to the video summary, you can read more about the finalists and their solutions in this blog post: Touchless Travel: 5 Technologies Set To Make It Big Post-COVID-19
We would also like to thank our SimpliFlying Launchpad Touchless Technology sponsor, Elenium Automation, along with the companies that participated, and all of our world-class mentors and corporate partners!
The next demo day is will focus on Ancillary Revenue Generation and will take place Mid-August 2020. If you have a solution that could help kick start travel again, please apply here. You can also join SimpliFlying Launchpad as a corporate partner at no cost.
We are excited to continue our journey in helping travel get back on its feet! Come and join our journey through SimpliFlying Launchpad.
See you there!