How SimpliFlying Helped in the Launch of flyadeal, Saudi Arabia's Digital-First LCC
Launching an airline is an experience quite unlike anything else in the world. Nowhere is the appetite for risk and the need to succeed higher. A phenomenal amount of capital is invested into an idea that typically sees poor returns. Consider this: for most airlines in the world, a wafer thin profit margin is a marker of success. It is not for nothing that the airline business has often been likened to a drug: those who succumb to its charms are forever entrapped, often spending their entire careers with a single airline, or at the very least, within aviation.
A terrific opportunity with pitfalls
In 2017, SimpliFlying had the unique opportunity to contribute to the launch of an airline that turns four today. Now that flyadeal — Saudi Arabia's youngest and stupendously successful airline — is so well-known, it is hard to recall the times when the entire project was expected by some naysayers to be a potentially costly failure. Many observers reasonably argued that the KSA aviation market was already well-served by SAUDIA and flynas, along with a bunch of smaller airlines such as Nesma and SaudiGulf.  There was also a history of short-lived airline ventures, including Sama and Al Maha.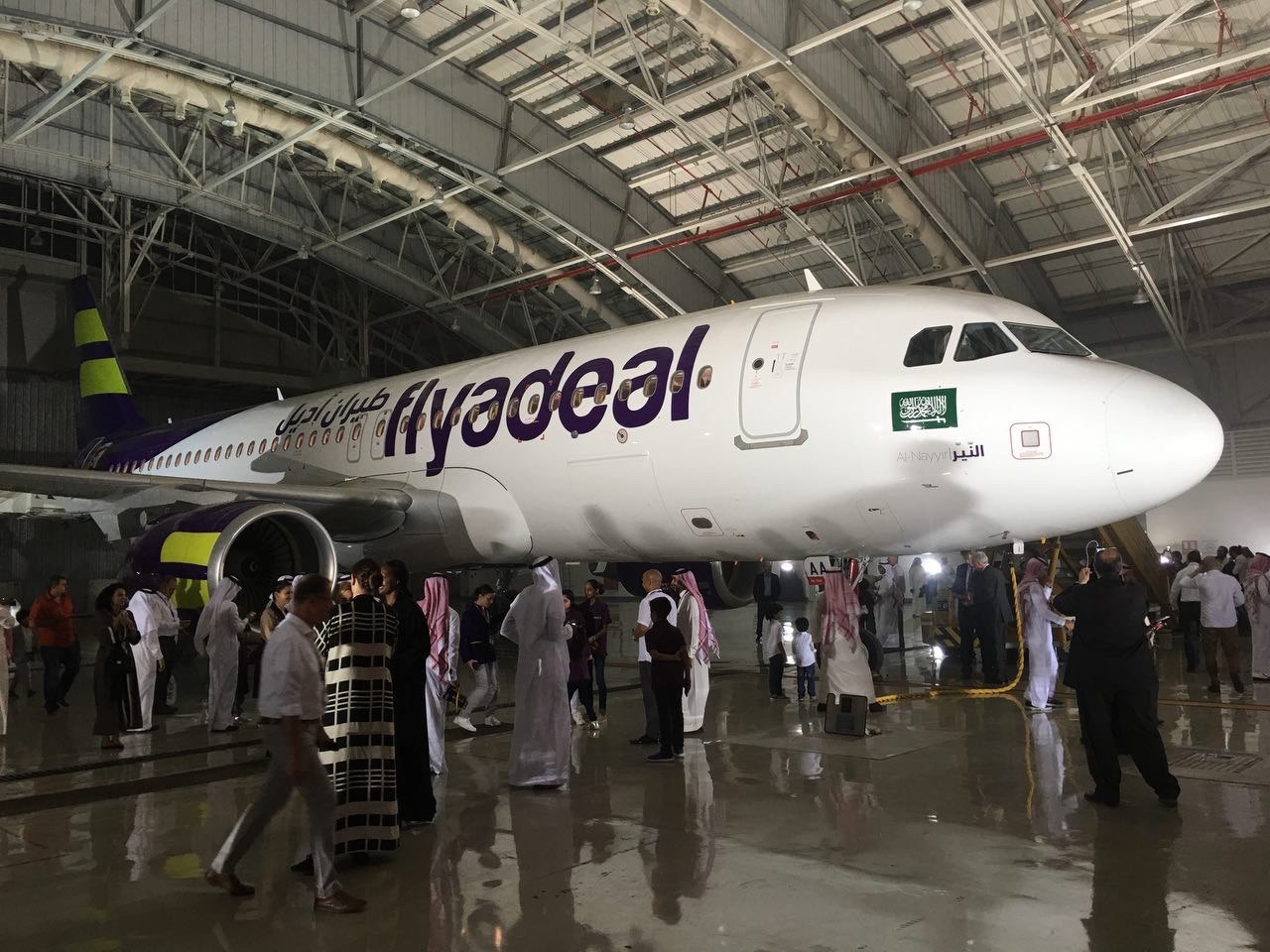 What would flyadeal be able to do differently, people wondered? After all, in KSA, no-frills service appeared to be anathema given the purported tastes and preferences of travellers. Even flynas, launched as a low-cost airline (then Nas Air), ultimately adopted a hybrid model with a two-class configuration. In those days, its fares were often as high as SAUDIA's, sometimes even touching 1000 SAR  —  around $266 — or higher for a return journey on the profitable Riyadh-Jeddah route. (Later, flyadeal often had fares as low as 129 SAR  —  about USD 35 — per leg).
To SAUDIA's eternal credit, they saw true opportunity even if it meant cannibalising some of its own business. Set up as a sister carrier under the larger holding group, flyadeal was positioned to usher in a true LCC culture in the Kingdom — no-frills service, everyday low fares, single configuration cabins, high aircraft utilisation, low turnaround times and a razor-sharp focus on efficiency and cost-savings coupled with stellar revenue management. In fact, flyadeal even incorporated an equals sign in its branding, indicating a shift towards levelling the playing (or paying) field for anyone who wanted to fly.
A culture of excellence and fun
In July 2017, when SimpliFlying was called in to help set up flyadeal's Social Media Command Centre (SMCC), the airline was in the final leg of its launch plan. We were embedded in the Commercial team marshalled by Sudeep Ghai, the Chief Commercial and Customer Officer (CCCO) and a veteran of airline launches in the region. Everyone in the office felt a heady excitement and nervousness. Vast, almost unmanageably complex project plans lined the offices of the leadership team (led by Con Korfiatis, a Jetstar and Qantas veteran who is still the CEO). Tempers flared easily. A million things had to be done in very little time. Inevitably, Murphy's law became the rule: "Anything that can go wrong will go wrong."Even a small glitch in the booking system or Amadeus' Navitaire passenger service system meant sleepless nights for the eCommerce and Distribution teams. Payments systems would sometimes act up and frustrate the Commercial and Finance teams in tandem.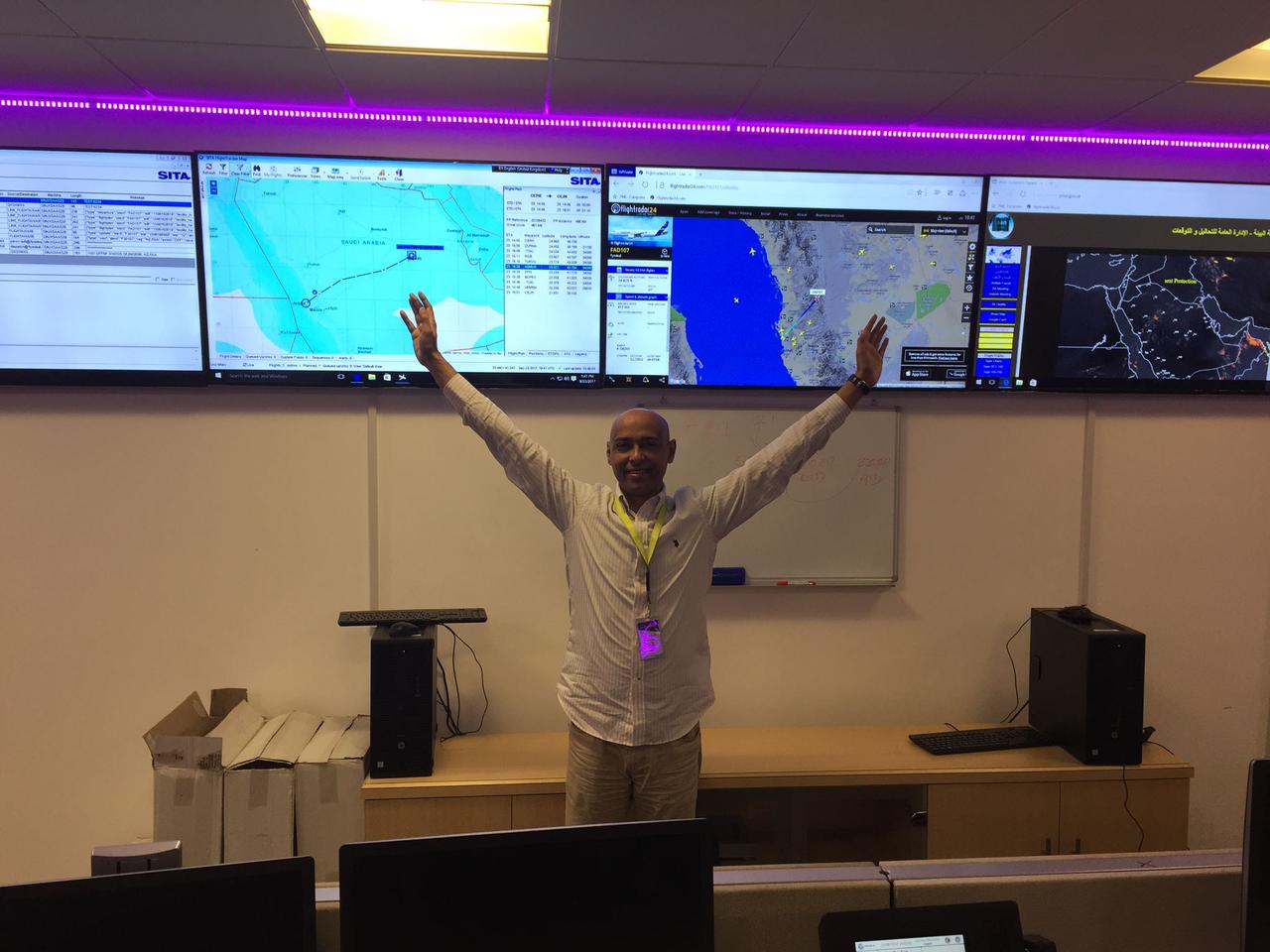 Customer Experience (later renamed Customer Operations to re-emphasise the no-frills service) had to ensure that the Customer Engagement Centre was in place, with fully trained agents rostered and ready to go. Scheduling had to file slots with the airports and also collaborate with Operations to figure out optimal turnaround times (a perennial, and often amusingly frustrating, source of disagreement). Revenue Management was tasked with setting up just the right mix of fare classes to ensure load factors hit over 90%. Marketing had the unenviable task of promoting and building the flyadeal brand — and selling tickets — completely online. Most remarkably, even though I've referred to departments in general, most had only one person (as acting Head) leading it to launch.
However, many in the team, especially Commercial, had worked together on similar projects before. All of them were highly qualified and proficient at executing their mandates. And, most importantly, despite a punishing schedule, everyone was willing to lend a hand to anyone in need. As a result, despite frustrations and setbacks, arguments and reconciliations, everything fell into place.
Remarkably, flyadeal launched entirely on digital and social channels with no offline distribution at all. As planned, flyadeal's first flight (completely booked out thanks to unprecedented fares of 48 SAR — under $13 — per leg) took off from Jeddah to Riyadh on September 23rd, 2017. And we were there in the IOCC to cheer as people simultaneously broke out into tears and laughter.
Social Media Command Centre by SimpliFlying
Of course, we had our work cut out before the launch — and especially after it when the business of handling real customers started in earnest. Setting up the SMCC was no mean task. It was touted to be the first for any airline in the country and was specifically geared towards serving an increasingly social media-savvy populace that was overwhelmingly young to boot. Saudi consumers enjoy strong consumer protection laws and aviation was no exception. GACA, the aviation regulator in the Kingdom, is especially sensitive to such matters (sometimes even the issue of no refunds applicable, a standard LCC practice, came under scrutiny and criticism).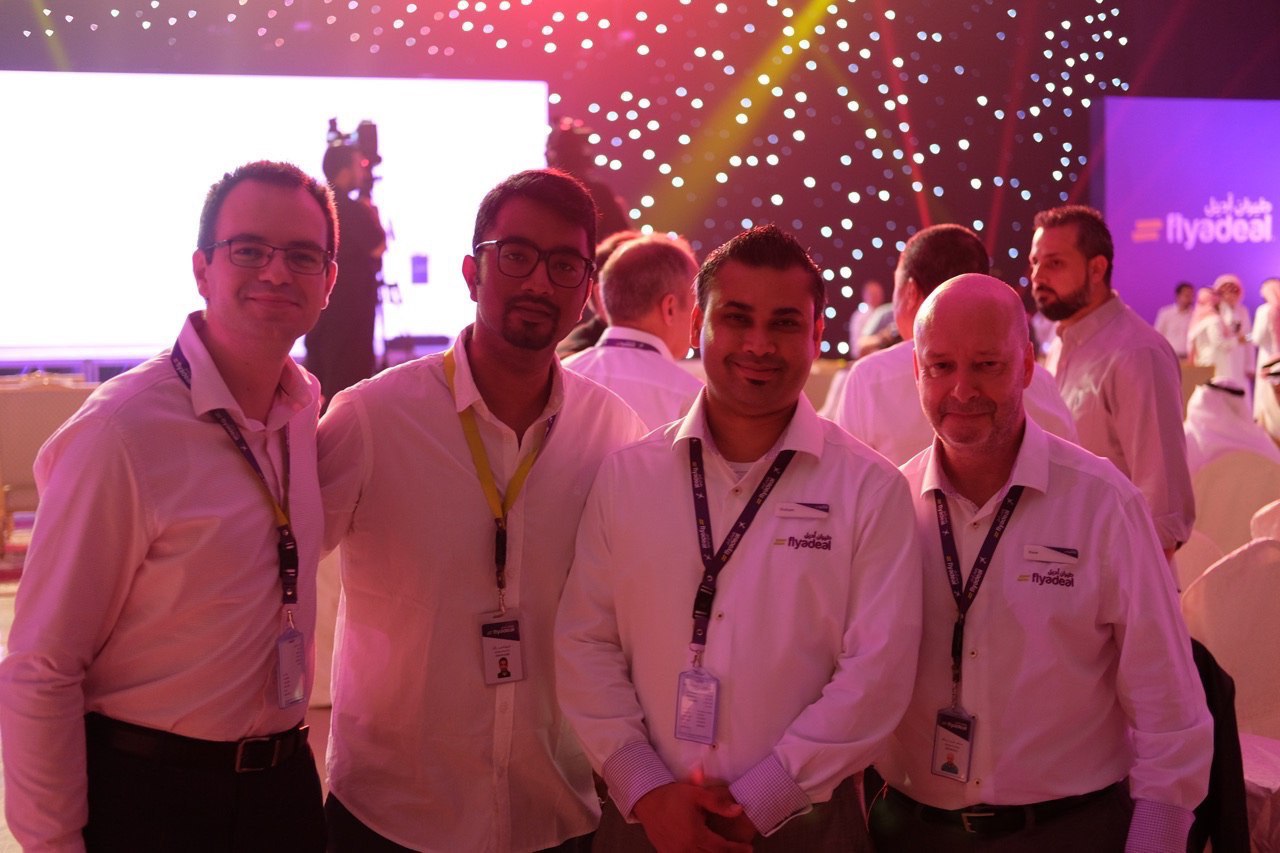 We set out to achieve five things. First, recruiting and training a team that would serve customers via social media. Second, a robust system for viewing and managing customer responses along with data analytics of such interactions. Third, a physical space in the office with large screens that would relay real-time information such as customer sentiment, SMCC performance, competitor benchmarks, flight schedule and radar, etc. Fourth, a set of processes, documentation and best practices along with training sessions for the SMCC team. Fifth, regular reporting to the CCCO on performance and key insights from social media conversations.
The team was recruited — after multiple interviews and discussions — from the women cohort in the Customer Engagement Centre (CEC). When news reports mention how Saudi women are leading the charge in the transformation of the Kingdom towards Vision 2030, it is no overstatement. We saw it first-hand while working with the talented women at flyadeal who were willing to learn and lead in equal measure.  
For the system, we evaluated 10-15 leading platforms — Salesforce, Sysomos, Sprinklr, etc. — and narrowed down what we needed to a simple three-pronged criteria: A) ease of use and support / documentation B) affordability C) reporting abilities. After an extended procurement process that included poring over long contracts and negotiating multiple items, we were finally ready to go by launch.
The other items were developed over the next few months through a process of constant feedback and reiteration. The icing on the cake was a surprise visit from the Director General of SAUDIA (Engg. Saleh at the time) who went on to praise our SMCC setup as well. 
Eventually, we went on to drive many other critical elements of flyadeal's Customer Operations — updating and managing the Commercial manual, writing Emergency Response Processes (ERP) documentation, a Crisis Communications manual, running an end-to-end RFP for finalising and implementing flyadeal's CRM system, and even helping the Marketing team run some campaigns. 
Looking to 2030 and Beyond
In a short span of time, flyadeal has flown over 11 million passengers in the Kingdom. Today, it operates over 600 weekly flights across 18 domestic routes using a fleet of 15 Airbus A320s. Already, 98% of the carrier's seats are sold through direct online booking, and flyadeal is continuing to focus on providing digital solutions to customers in line with the Saudi Vision 2030. Recently, the airline inducted three brand new Airbus A320neo aircraft, and is expecting to operate the full 50 that are on order on with Airbus by 2025.
SimpliFlying is proud to have been a part of this journey. We hope flyadeal continues to soar, not just in KSA but soon beyond its borders as well. International travel from the Kingdom could certainly do with everyday low fares.