Recently, Air India launched new amenities for its premium passengers featuring off-the-shelf TUMI kits. These kits are common across various international airlines, and I have a few of the same kits in different colours from my previous flights on EVA Air and a few Middle East carriers. While global flyers may recognise the kits, I doubt they would resonate with premium Indian travellers. They are possibly the most non-Indian amenity kits Air India could have released.
As India's national carrier, I believe Air India's vision is to be a beacon of Indian culture, but the kits reflect none of that.
Why Air India needs to re-think amenity kits
In the heyday of Jet Airways, the airline served "aam panna" to its premium customers as the pre-departure drink. It's a uniquely Indian drink I remember having as a child in Delhi and Jaipur, but never outside. That drink was such a cult favourite that a few years later, Emirates introduced lime & mint on its flights to India – this is "nimbu paani", another popular drink in India.
Even Lufthsana and British Airways pride themselves in being very Indian on their flights to India. I'm surprised Air India went ahead with a vanilla off-the-shelf amenity kit stocked with many single-use items in an age where airlines take care to include sustainable materials. Air India's nimble competitor Indigo has done a fabulous job of introducing "indian-ness" in its ancillary items.
It will be a pity if Air India goes with the TUMI kits for the long term. So, we re-did them! What if Air India worked with homegrown brands? What if Air India could bring out the richness of Indian culture (and colours and fragrances) through its amenity kits?
Re-thinking Air India's amenity kits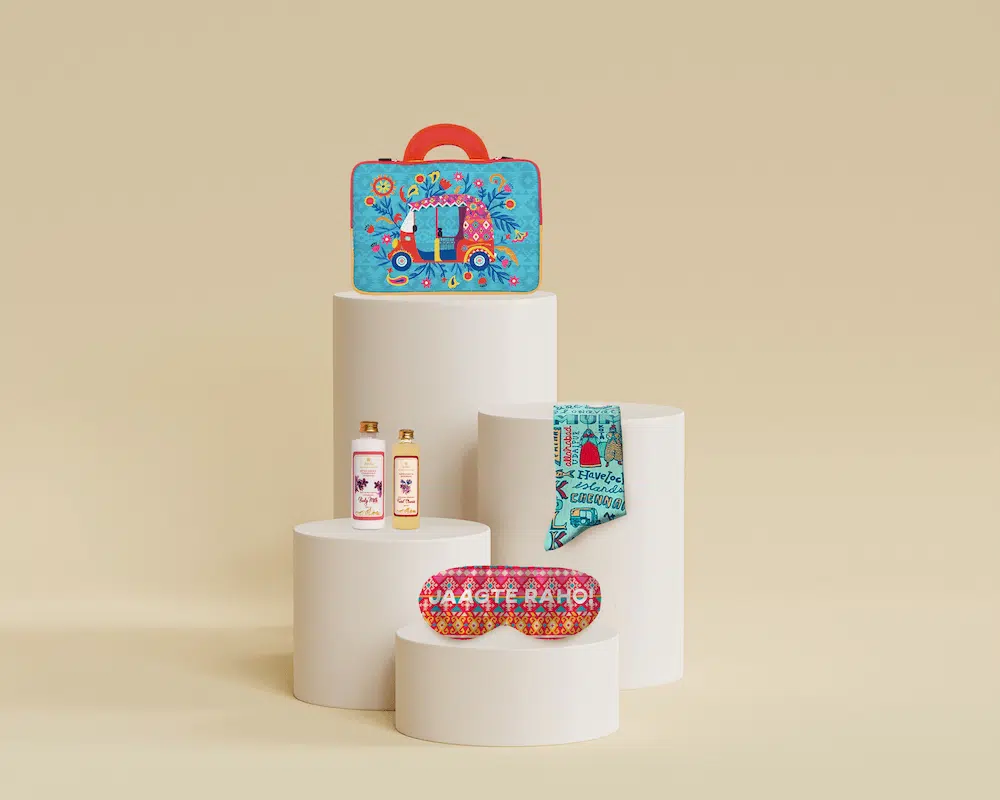 For the First Class kits, we introduced products from homegrown Indian brands with a character. These include kit bags, socks and eye masks from Chumbak. And premium skincare products from the Himalayan luxury brand JiViSa, which was started by someone who used to work in aviation previously!
Specifically, the amenity kit contents would include:
An amenity kit bag that can be re-used as a laptop cover from Chumbak
Socks and eye masks you'd actually want to wear outside the flight
JiViSa's Hydrating Himalayan Facial Cleanser With Kumkumadi & Jatamansi
JiViSa's Body Milk Moisturiser With Jatamansi, Bitter Orange & Cinnamon
We left out the disposable plastic toothbrush and Colgate toothpaste since these products can be provided on-demand or stashed in the lavatories like Singapore Airlines.
If Air India wants to work with established Indian brands that are known globally, we made it very easy. We imagined a kit in partnership with Forest Essentials, a globally respected Ayurvedic brand. Ironically, Vistara, Air India's newly acquired premium carrier, uses this brand in its amenity kits.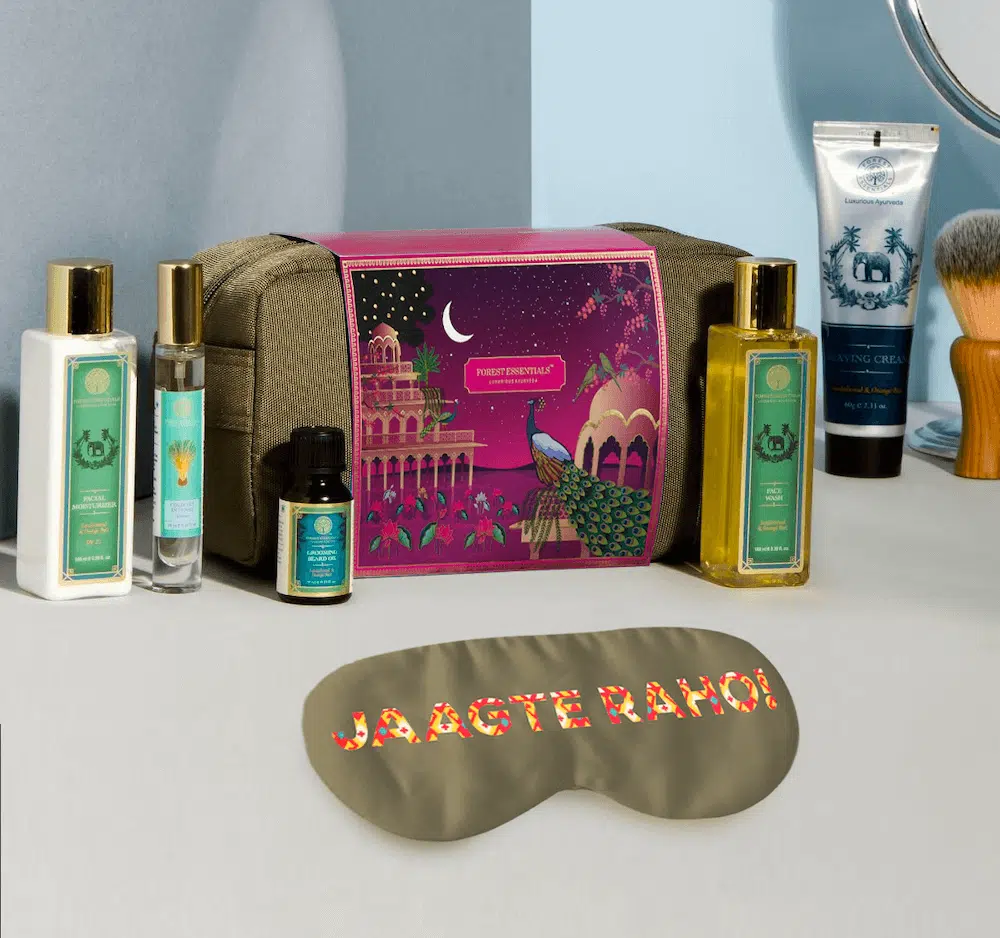 While we have just created mockups of what these "desi-kits" would look like, we hope the message is clear. As Air India re-invents itself as a carrier of global standards, it needs to embrace its heritage and not just find the easy way out. Airlines like Saudia have done a good job of preserving their heritage while still appearing modern and progressive. I believe Air India can too.