The January issue of Airline Marketing Monthly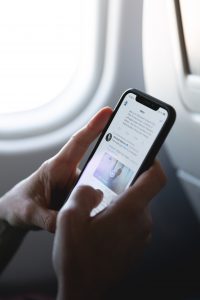 includes a special section that we produced in association with Urban Airship, on the mobile traveller.  This piece, from the section, looks at examples of how airlines are using mobile apps to increase ancillary revenues.
For many airlines, the mobile app is increasingly an important way to up-sell and cross-sell.  Here are a number of examples of airlines doing that:
Taiwan's China Airlines has an app that it describes as "the mobile secretary that understands you." As well as the usual services of flight information, check-in and seat selection, the app offers the ability to purchase in-flight Wi-Fi, high-speed rail tickets in Taiwan, to increase your luggage allowance as well as to receive recommendations on duty-free purchases.
LCC easyJet has introduced a number of mobile innovations, such as being one of the first airlines to give you the ability to scan your passport details via your smartphone camera rather than having to type them in.
easyJet was also the first airline in the world to partner with Flightradar 24, meaning you can see where the flight you intend to leave on is at any one time.  Though not sales features as such, innovations like this build loyalty and retention, as the easyJet app does, of course, give you the ability to do everything from book hotels and cars to paying for extra luggage or sports equipment.
Meanwhile, another European LLC, Wizz Air, said in its latest annual report that 64% of its digital interactions originated from mobile devices.  The airline says that it remains among the top 10 most visited airline websites in the world with the highest share of mobile visitors, with a mobile app base of 7.4 million.  
We talked earlier about the importance of personalisation and Wizz Air's high download rates are helped by the fact that the app is available in eleven languages – from Bulgarian to Ukrainian.
The app itself allows you to buy priority boarding, travel insurance, add baggage, and change a reserved seat.
It also offers hotel bookings via booking.com, the ability to book 32,000 tours and attraction tickets in destinations and discounts on airport parking.
Wizz Air's mobile strategy was key to it bringing in an average of €26.74 per passenger in ancillary revenues.  Well ahead of Ryanair, the European airline usually cited as experts in the field, who brought in an average of €14.83 per passenger.
The airline says that it will be introducing new digital initiatives in 2019, to improve its interaction with "an ever growing audience on the move."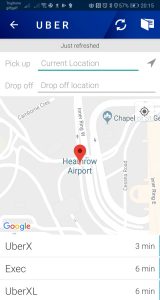 United Airlines has according to Inc, the most extensive list of airport maps (100) within its app, giving frequent travellers a reason to use it.  As well as giving you the ability to play Sudoku (a quirky feature that will increase use and engagement), the app integrates with Uber allowing you to book transport to and from the airport.  
Singapore based Scoot, however, has taken a different approach and is actually shedding the amount of services it offers via its app, to avoid it becoming 'bloatware.'  
It slimmed down the new version of the app it released at the end of 2018 and as well as flight information and mobile boarding passes, the app offers only a few extras such the ability to pay for luggage.  The airline says that it wanted to focus on "clarity, simplicity of use, and responsiveness" and narrow down pain points.  
Passengers wanting to buy additional products and services are directed to WeChat or the mobile website.  
To view the current issue of Airline Marketing Monthly click here. To find out more about Urban Airship and how they can deliver personalised, interactive notifications for your business, head over to the Urban Airship website.