London Gatwick on Google Maps
Gone are the days when you'd enter an airport only to find yourself lost among hundreds of travellers, themselves trying to figure out where to go. Through a partnership with Google Maps' Indoor Streetview, London's Gatwick Airport has enabled passengers to take a tour through the terminal using their connected device.
Through over 20,000 stitched photos, travellers can view the North and South Terminals, to orient themselves before arriving at the airport. This can come in handy, not just for the departing passengers, but also if you're going to Gatwick to pick someone up. And perhaps decide where exactly to meet the passenger – at a restaurant or a meeting point. The streetview is impressively detailed, and can be viewed on almost any device – check out the Gatwick Streetview for yourself here.
Experience the Emirates A380 First Class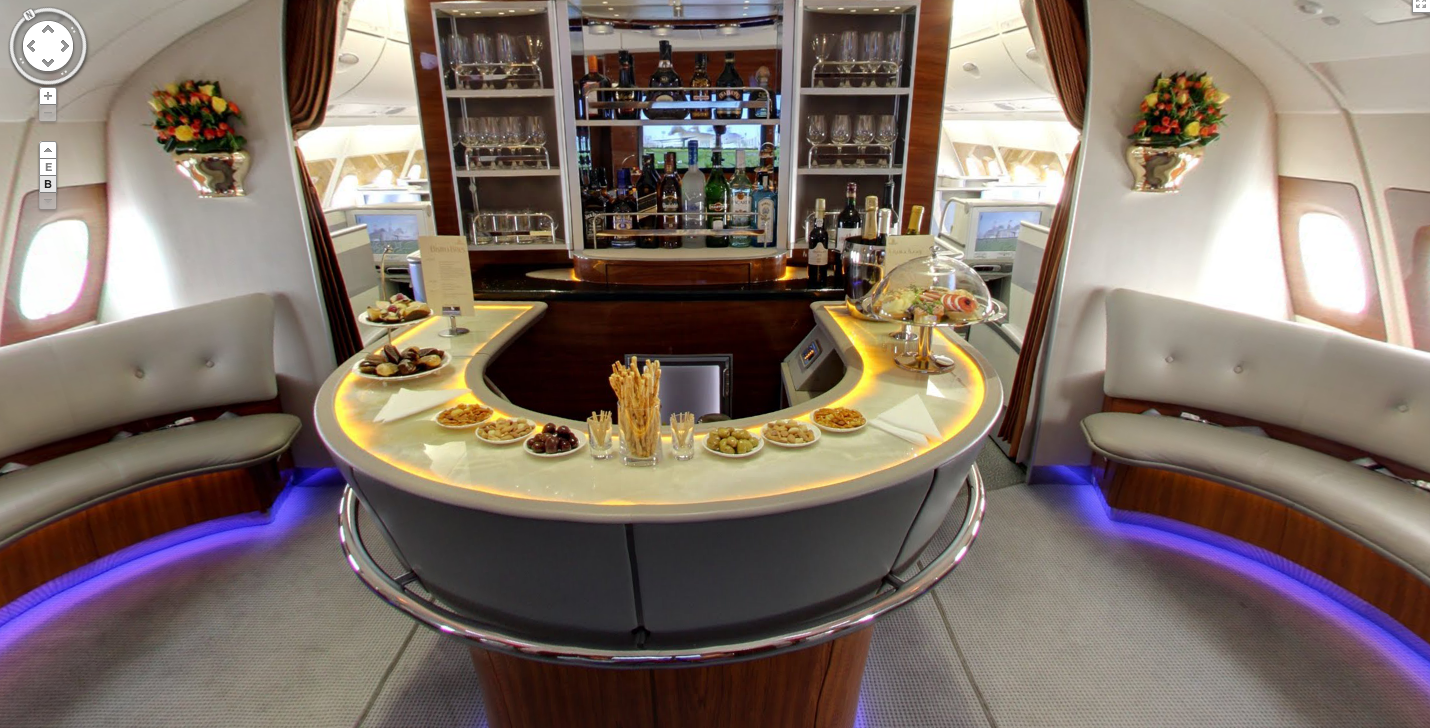 The phenomenon is not new in aviation – Emirates partnered with Google earlier this year to create a tour of its A380 to celebrate the fifth anniversary of the airline taking delivery of the plane. While only 14 passengers pay up to $20,000 to experience the First Class Suites on board the Emirates A380, you can take a walk through the cabin for free! Check out the Emirates A380 Streetview here.
Experiential marketing
Both the London Gatwick and Emirates efforts are building on the experiential marketing trend, where airlines and airports no longer require travellers to step on-board to experience the product. That ensures that a much larger number of potential customers experience the product even before buying a ticket to travel. It also creates advocacy, as these street views often get shared not only in the media, but by people themselves.
And that drives the desire for someone to potentially purchase that First Class ticket on Emirates. Or, in Gatwick's case, just have a much more pleasant travel experience, by not getting lost once they arrive at the airport.
What are some of the most innovative experiential marketing campaigns you've come across by airlines or airports? Do share your views over on Twitter and in the Comments section below.