The Winter edition of Airline Marketing Review (AMR) looks at a selection of airline marketing campaigns from the past quarter. We've also got a round-up of our ten favourite campaigns of the year, as well as features on Christmas and the FIFA World Cup. Read and download it here.
Since 2012, when we started this publication, we've showcased 1500+ different airline and airport marketing campaigns.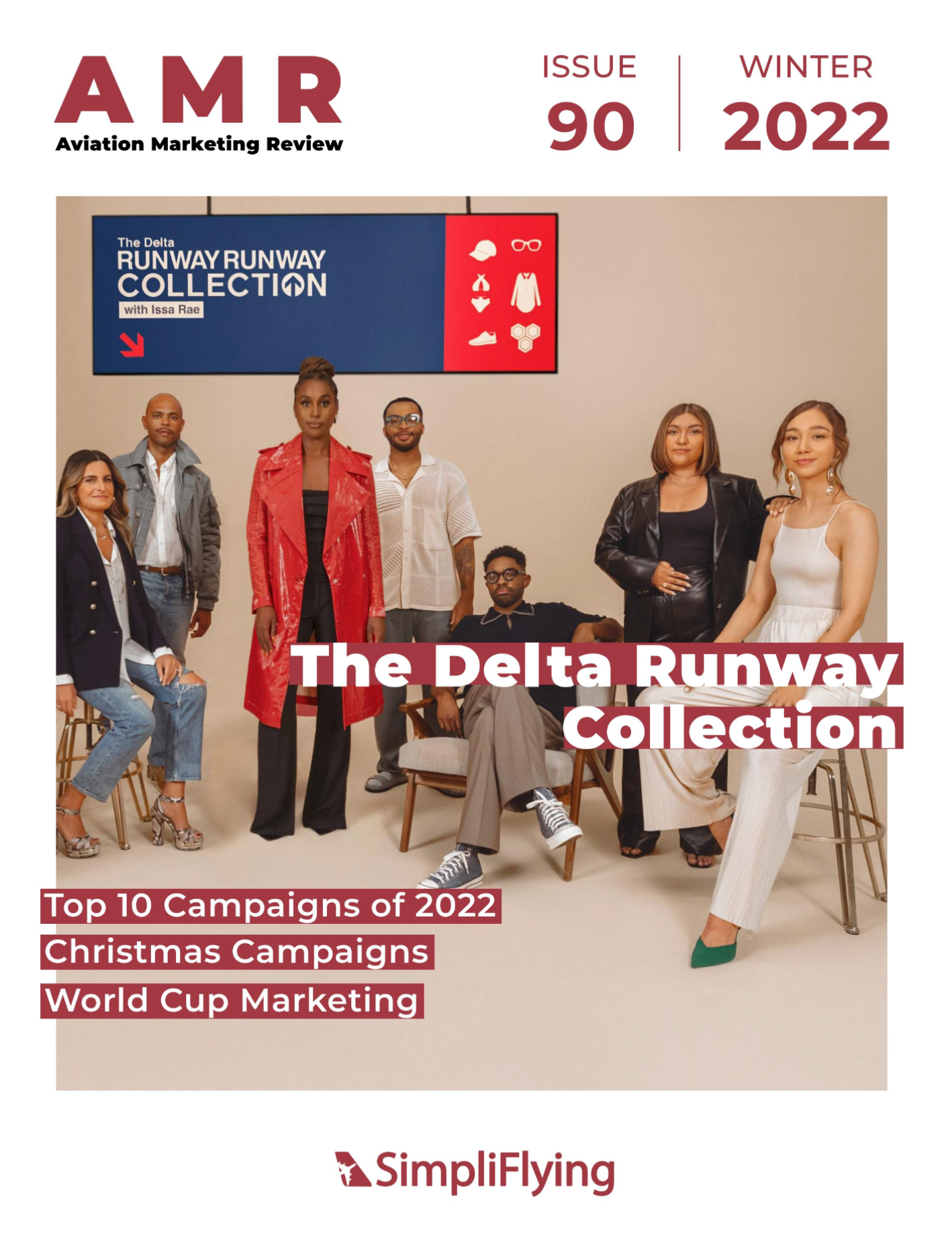 This month our lead campaign was Delta's "Runway Collection" at LA Fashion Week, where the airline teamed up with six teams of up-and-coming designers to create limited-edition fashion items that each met a different travel need.
We've also featured British Airways' A British Original', which answered the question of why we travel in 500 different ways, as well as Virgin Australia's Middle Seat Lottery.
Finally, with the FIFA World Cup still going on in Qatar, we've looked at several airline football campaigns.
Read the magazine for free here.
This magazine is just one part of SimpliFlying's growing content portfolio. In particular, we've focused a lot on the biggest issue the industry has to face over the next three decades – the race to net zero.
As a result, SimpliFlying's CEO Shashank Nigam has just wrapped up season two of the 'Sustainability in the Air' podcast, which includes interviews with a range of industry leaders, while we've published white papers on everything from carbon capture to greenwashing. You can access all this and more on our green hub.
Our next issue will be out in the Spring to coincide with the SXSW Interactive Festival in Austin, Texas.
In the meantime, do you have any campaigns we should know about? Email them to us at editor [at] simpliflying [dot] com