Business Aviation


Under Pressure
Business Aviation

Under Pressure
Our report investigates the burgeoning concerns about business aviation in the age of sustainability, and the growing pressure from climate groups.
Turning the spotlight on private aviation
"*" indicates required fields
Business Aviation Under Pressure
According to NGO Transport & Environment (T&E), private jets are five to fourteen times more polluting than commercial planes on a per-passenger basis and 50 times more polluting than trains.
As a result, T&E advocates banning fossil-fuel-powered private jets from 2030 for journeys under 1000 km and a high carbon tax in the interim.
If anything, that's a more moderate demand than most climate change groups, who want to see private jets banned completely!
Activists have engaged in a series of sustained protests against business aviation for over a year, branding private jets as a symbol of wasteful excess by the ultra-rich.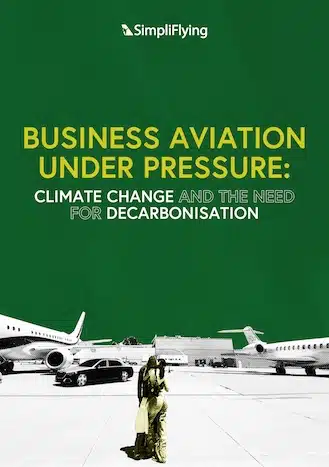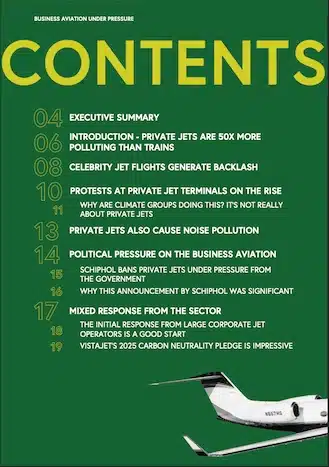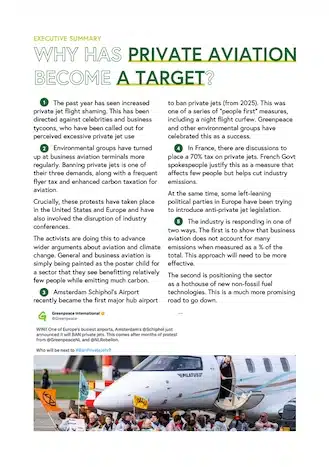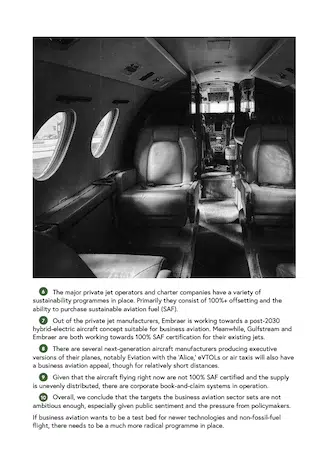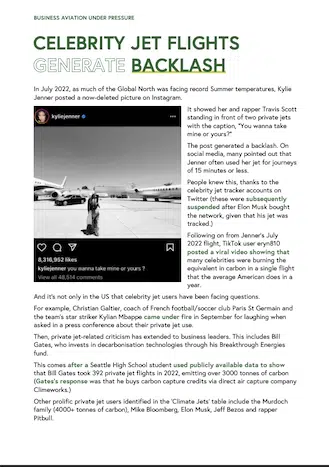 Key takeaways from the report
Private jet flight shaming
The past year has seen increased private jet flight shaming directed against celebrities and business tycoons, calling them "climate criminals"
Pressure from Climate Groups
Environmental groups protesting against business aviation have three chief demands: ban on private jets, frequent flyer taxes and enhanced carbon taxation.
Ban on private jets
Amsterdam's Schiphol Airport recently became the first major hub airport to ban private jets from 2025. Greenpeace and other environmental groups have celebrated this as significant victory.
Offsetting and SAF are primary solutions
Major private jet operators and charter companies have a variety of sustainability programmes in place, but primarily use 100%+ offsetting and sustainable aviation fuel (SAF) to combat emissions.
Taxing private jets
To cut aviation industry emissions, a 70% tax has been proposed on private jets. Some left-leaning political parties in Europe have also been trying to introduce anti-private jet legislation.
Industry response
The aviation industry's response to decarbonisation pressures has been to either defend its emissions as a very small piece of a extremely large pie, or to position the sector as a hothouse of new non-fossil fuel technologies.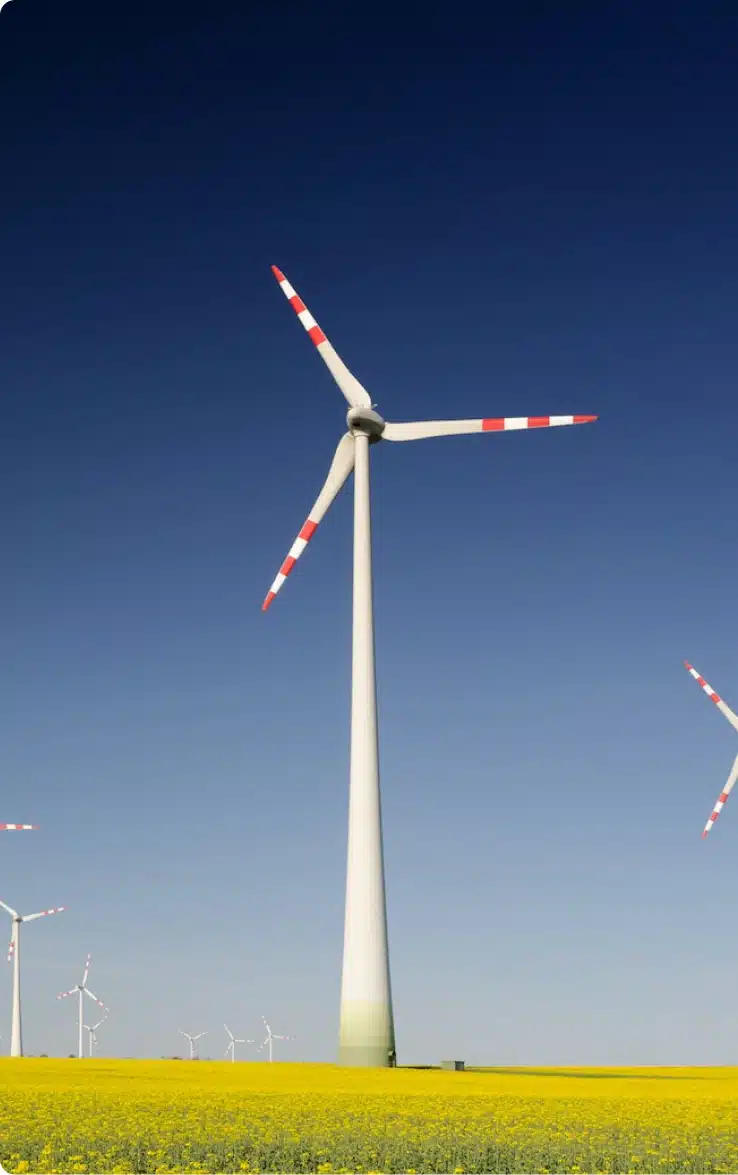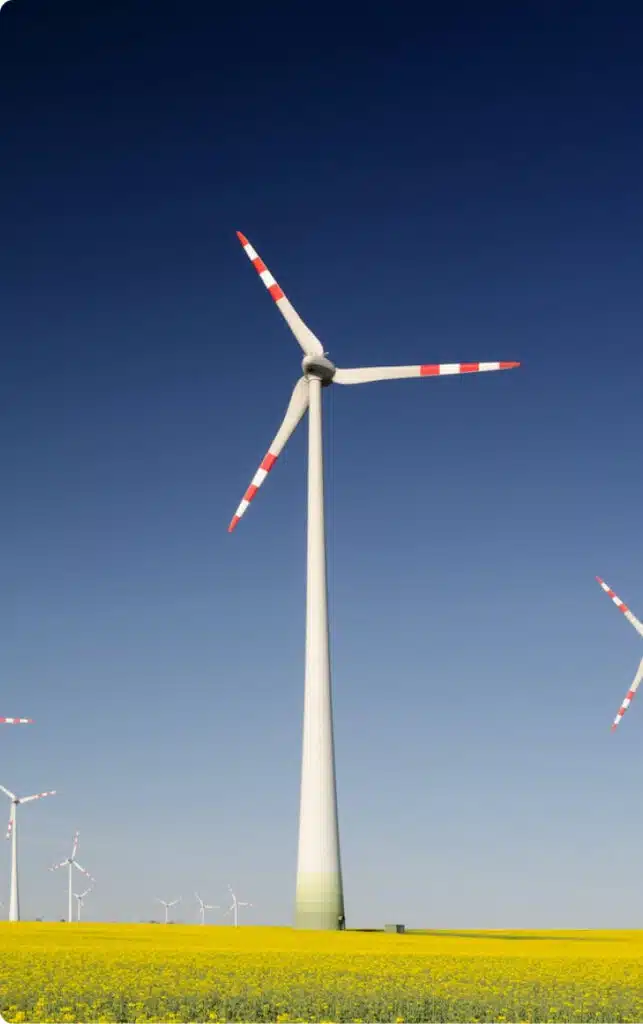 FEATURED AIRLINES