The rise of sanitised post-covid-19 travel – parallels with post-9/11 travel
We have released our latest report called "The Rise of Sanitised Travel", where we have detailed over 70 different areas in the passenger journey that are expected to either change or to be introduced from scratch, to restore confidence in flying after COVID-19. We believe travel is set to change just as dramatically as it did after 9/11. Here are a few parallels we spotted.
Virus-free travel
9/11 changed to travel completely with added security checks and longer check-in times. The impact of COVID-19 on air travel will be even more far-reaching when it comes to sanitation and cleanliness. After 9/11, just like people did not want to fly with weapons on-board a plane, after COVID-19, they would want a virus-free aircraft. This would result in even longer check-in times and a new layer for "health checks".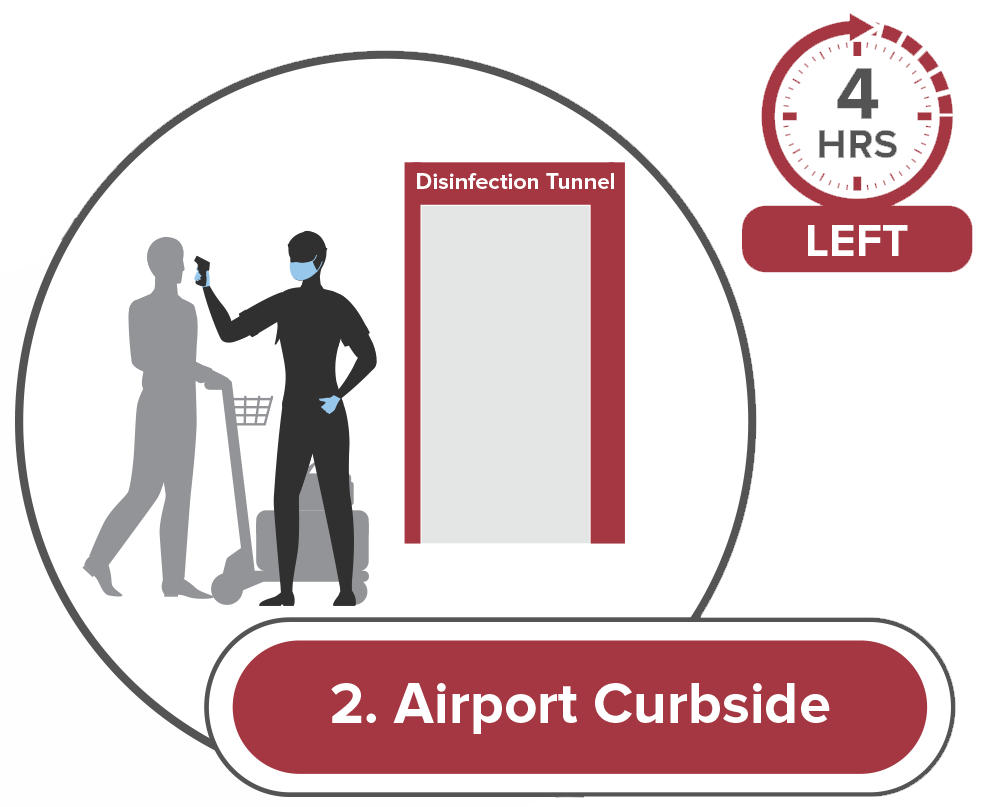 Previously, passengers and those dropping them off could arrive 1-3 hours prior to departure. In the age of sanitised travel, only those travelling will be allowed to enter the airport, at least 4 hours prior to departure. Before they can be allowed in the departure area, they will either need to show their immunity passport or go through a disinfection tunnel and thermal scanners. Only if they are deemed "fit to fly" will they be allowed in.
Bring in the THA
Everyone flying in the US has heard of the TSA. Coming next, look out for the THA. The Transport Health Authority will need to ensure that passengers are screened before entering the airport. These operations need to happen curbside.
We strongly believe there needs to be one single authority sets global standards in the airport and on the flight –  this will have to be managed by ICAO, the WHO and ACI.  In an ideal situation, we want consistent health screenings and policies around the world because inconsistency will only frustrate travellers more and suppress demand.
In-flight janitors
After 9/11 many airlines introduced in-flight Sky Marshalls. Post COVID-19 we could see the introduction of the in-flight janitor, who especially on longer flights, will keep the cabin clean, especially high-touch areas like toilet door handles. Airlines like Emirates already has cabin crew specialized in cleaning the showers onboard its A380. Now, visible efforts towards cabin sanitation will need to be as it becomes a brand differentiator (like Delta Clean).
Travel will never be the same after COVID-19. Just like it changed forever, after 9/11.  Airline brands will need to adapt to ensure as pleasant an experience as possible, given the changes that are coming.
---

SimpliFlying has set up a Rapid Response Team to help airlines be ready for post-corona travel's realities. The team has been holding Board-level briefings to orient executives with the new touchpoints. We will be happy to do a 30-minute call with your executive team to run through the detailed post-corona customer journey map. In order to help the industry, these calls are free for airlines and airports. Get in touch to set up a call.