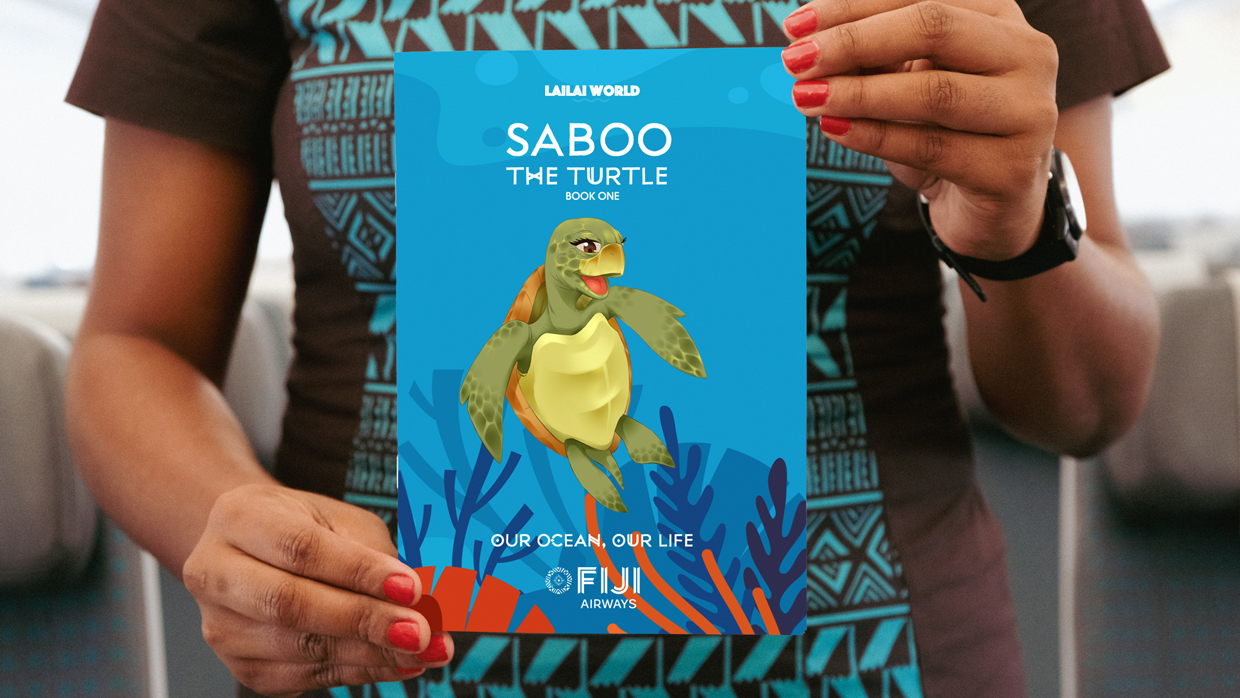 During APEX EXPO in Long Beach, California last December, SimpliFlying's CEO Shashank Nigam interviewed Shaenaz Voss, Fiji Airways' Executive General Manager Corporate Communications, Customer Experience, Government and International Relations and Fiji Link. During the conversation, the pair discussed Fiji Airways' approach to health safety throughout COVID-19 and sustainability. 
As well as taking part in the APEX Health Safety powered by SimpliFlying audit – the carrier received a Diamond-level certification in February 2021 – Fiji Airways is also a member of the program's board. "We're a leisure carrier and families are very important to us, so we wanted to do whatever it took to bring about a program that really instils trust in travel," Voss explained. 
Voss explained that one of the first things the carrier did, in the lead-up to the launch of its Travel Ready program, was hire a medical advisor. "We now have an in-house doctor who's our Chief Medical Officer, we have our customer wellness champions onboard, who are medically qualified, on every flight." 
Even though it is a relatively small airline, Fiji Airways wanted to show the rest of the industry what it was doing, to share information. "Our CEO is very passionate about wellness, health and safety, and we wanted to be part of something global," Voss continued.
Nigam pointed to Fiji Airways' approach to health safety at its flagship lounge in Nadi as one of the things that made the carrier stand out. COVID-19-related protocols the airline introduced there included the introduction of a booking system for shower usage and making its menus and in-flight magazines available online.
Again, Voss said that the ambition to cover every touchpoint there, the same as in the air, came back to the carrier's strong focus on family: "We have a program in the lounge for kids, and we wanted to make sure that they were safe in there."
Moving forward, Fiji Airways is also focused on sustainability. "We have a program, started by our CEO but really embraced by our team, called "Every Take Off One Tree." For every flight that takes off from Nadi International Airport in Fiji, we plant a tree. And it's not just a tree, it's mangrove. We partnered with the Ministry of Forestry and Environment to get this off the ground and we're getting close to having planted 70,000 mangroves."
The airline's latest in-flight safety video focuses on sustainability, and so does a new kids activity pack containing an educational book called "Our Ocean, Our Life." 
"We developed five characters that take you on a journey around Fiji's 330 islands and share the challenges they've overcome with plastic and what that means for the ocean," said Voss. "We'll do a lot more of this. We've got a little bit of it in the lounge now –  they've got the books and the nannies in the lounge talk to [children] about the program – and on the ground we want the parents to get involved too, so we're partnered with the Turtle Sanctuary in Fiji."
It's clear that for Fiji Airways, young passengers are just as important as the older ones, and while they might be playing the long game, it's a smart move for them to be investing time and energy in future travellers.
Download SimpliFlying's free Airline Health Safety Yearbook to find out more about Fiji Airways' approach to health safety and sustainability.