This is the introduction to our brand new Sustainability White Paper.  To read and download it all, go to our Sustainability Hub.
Earlier this year, a group of Swiss academics carried out an observational field study involving a final sample of 63,520 bookings made with a Swiss airline, which we assume is SWISS, as the researchers talk about the airline serving destinations globally.
What the study found was that though many passengers might have good intentions, "the median willingness-to-pay to voluntarily offset a ton of carbon dioxide from flight-related emissions is zero, with the mean willingness-to-pay being around 1 EUR."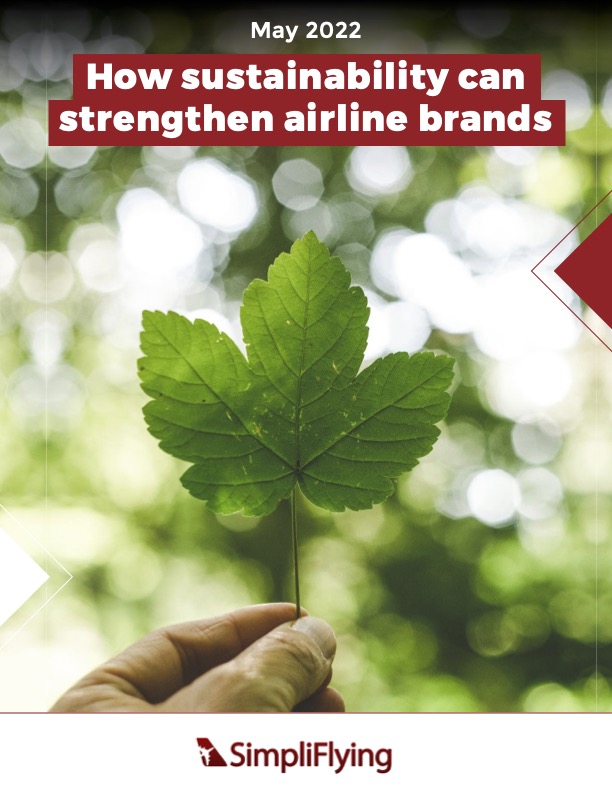 That's €1, in one of the most environmentally aware markets in the world.
Meanwhile the uptake for Ryanair's voluntary carbon offsetting scheme is as low as 3%, despite the scheme offering offsets for surprisingly low prices – e.g €1.20 for a flight from Dublin to Paris.
The carbon calculator for myclimate for instance, provides a much higher figure for this route – €10.
This value-action gap, where good intentions are not always backed up by money, was identified by Euromonitor in its 2022 Global Trends study, which showed that:
"Affordability remains an obstacle to make sustainable products mainstream. In 2021, 43% of professionals reported that the lack of consumer willingness to pay more for these products is a significant barrier."
So if most passengers aren't translating intent into action when it comes to the environment, do airlines really have much to worry about in the short term when it comes to consumer pressure
In fact, as we show in this position paper:
1 – Environmental concerns among the travelling public are real and growing.
2 – However, few consumers, and that includes airline passengers, will voluntarily pay some kind of environmental surcharge (via a voluntary carbon offset scheme). The expectation is that businesses should take care of sustainability.
3 – Most importantly, airlines that push sustainability to the forefront are poised to strengthen their brand, and gain a significant competitive advantage.
This is because sustainability is more of a 'pull' than 'push' factor.
4 – A sustainability threat to airlines comes from the corporate sector. This is a trend we saw pre Covid, where environmental groups are successfully putting sustainability on the agenda at shareholder meetings.
Again, in the all important corporate space, airlines that are more sustainable, can benefit commercially.